With close to three quarters of a billion Internet users and billions of Internet of Things devices expected to connect to the Internet in the next five years, it's little wonder why China is accelerating IPv6 deployment.
China's education, government and industry networks have been testing IPv6 for a number of years, with the China Education and Research Network (CERNET) largely accounting for the nation's IPv6 capabilities. This 'testing' mentality has certainly changed in the past eight months as IPv6 capability has risen from 0.52% to almost 11%.
Read: China's first IPv6-only backbone network to connect a further 1,200 campuses
On the anniversary of World IPv6 Launch day, we at the China Internet Network Information Center (CNNIC) wanted to give some insight into what's led to this increase and what we expect to see in the next six years.
An economy-wide Action Plan
The Chinese government — the General Office of the CPC Central Committee and the General Office of the State Council — issued an 'Action Plan for the Large-scale Deployment of IPv6' in November 2017, which seeks to build the world's largest IPv6 business network in the coming eight years. This target will be implemented in three stages (as detailed in Table 1).
| | | | | | |
| --- | --- | --- | --- | --- | --- |
| Schedule | Active user number | Content | Government website | Internet | Internet infrastructure |
| 2018 | 200 million (20% of total Internet users) | Top 50 commercial websites and apps | Provincial government website, state-owned enterprise website, provincial radio and television websites | Carrier backbone, metropolitan area network, Interworking node, LTE network, radio and television backbone network | Extra-large data centres, Top 5 CDN enterprises, 50% of cloud services by Top 10 cloud service providers, domain name services, 300G traffic of International entrance |
| 2019 – 2020 | 500 million (50% of total Internet users) | Top 100 commercial websites and apps | Municipal government website, municipal radio and television websites | 5G and broadcast network | Large IDC enterprises, Top 10 CDN enterprises, Top 10 cloud services, all traffic of International entrance |
| 2021 – 2025 | More than one billion users | All commercial websites and apps | All government websites | All networks | All network infrastructure |
Table 1 — Time frame of the Action Plan for the large-scale deployment of IPv6 in China.
In order to achieve these targets, the Chinese government has done a lot of ground work, developing awareness and capacity among various ministries and industries. Examples include:
The Central Cyberspace Affairs Commission (CAC) held an expanded meeting of the Expert Committee for the large-scale deployment of IPv6 in June 2018. A task force was set up to study and standardize the IPv6 development index system.
The Ministry of Industry and Information technology (MIIT) issued an official document in May 2018 proposing 21 specific measures in six parts to promote IPv6. The document clarifies the requirements for IPv6 transformation of network operators' LTE mobile networks, backbone networks, access networks, data centres, cloud platforms, websites as well as the industrial Internet.
The General Office of the State Council issued the key points of public government affairs in 2018, including moving forward to adopting IPv6 on government websites. Provincial governments and departments under the State Council have to complete the IPv6 upgrading of their websites by the end of 2018 and all new government websites must support IPv6.
MIIT launched a special project in April 2019 to make sure IPv6 is ready and this project is underway. The government has made it clear that by the end of 2019, the number of active IPv6 connections on 4G networks will reach 800 million.
Recent IPv6 deployment progress
In the past five years, global IPv6 traffic has grown nearly 20-fold. With support and incentives by the Chinese government, industry in China has made some remarkable achievements in its deployment of IPv6.
As of 30 April 2019, the total number of IPv6 address allocations in China was 47,315 /32s, the most of any economy in the world. More than one-third of these were allocated by CNNIC.
Read: IPv6 in China
CNNIC's IPv6 allocation growth was fairly constant from 2013 to 2017, with a significant spike in 2018 (Figure 1). The spike was due to a large allocation to a giant enterprise for IoT use and another large allocation to a leading content provider, Baidu, for IPv6 upgrading. The leading e-commerce platform, JD, is planning to apply for a large IPv6 block.
Figure 1 — CNNIC IPv6 address allocation statistics (2002 – 2018).
Although IPv6 address allocation has been increasing for several years in China, the number of IPv6 prefixes advertised into the Internet inter-domain routing space has been relatively subdued until 2018 (Figure 2). The announced number is now slightly less than half of the IPv6 address space allocated to China.
Figure 2 — IPv6 address allocation and BGP announcements in China from 2010 to 2018 (Geoff Huston, APNIC Blog).
The announcement of IPv6 address prefixes is necessary for deploying IPv6 services. Although it may take a long time to narrow the difference between the addresses announced via BGP and the addresses used by the end user, this trend is still a good sign of China's progression to using IPv6.
Industry taking a lead
Apart from the National Action Plan, China's IPv6 adoption growth has been driven largely by industry and the investment they contribute to updating network infrastructure, Internet applications, and terminal devices.
The three major operators — China Mobile, China Telecom and China Unicom — have completed IPv6 transitions of their backbone networks, as well as LTE networks in 30 provinces and hundreds of cities. Thirteen national backbone straight-connection points have supported IPv6 and the total bandwidth of IPv6 connectivity between their networks has reached 3.5 Tbps in June 2018. The international inward and outward IPv6 total bandwidth has reached 100 Gbps.
Read: Towards a fully connected IPv6 network in China
All three major operators' DNS recursive resolution servers for the public also support dual-stack. As of November 2018, the total number of LTE and fixed broadband access network users assigned IPv6 addresses by major operators exceeded 865 million, which means that the basic environment for end users to use IPv6 is mature and the transition to IPv6 is underway.
Content and application service providers have also been busy upgrading to IPv6. Led by Alibaba, Tencent, Baidu and JD, the top 50 commercial websites and applications have completed IPv6 upgrades. The majority of government departments and state-owned enterprises have also completed the IPv6 transformation of more than 2,000 sets of various websites and Internet systems.
Alibaba announced in December last year that its big commercial applications — Taobao (e-commerce), Tmall (e-commerce), Youku (online video) and Gaode (map) — had been accessed by more than 100 million users via IPv6. JD, the leading e-commerce platform, also announced in January this year that it had completed its IPv6 upgrade for both its applications and websites, and that the percentage of its active users accessing them via IPv6 had exceeded 20%.
It's worth noting that even though each of Alibaba, Tencent, Baidu and JD reported difficulties during their IPv6 upgrades, due to their huge and complex system architecture, they forged ahead, recognizing the need and benefit of deploying the new protocol as opposed to relying on translation technologies that added more complexity to their networks.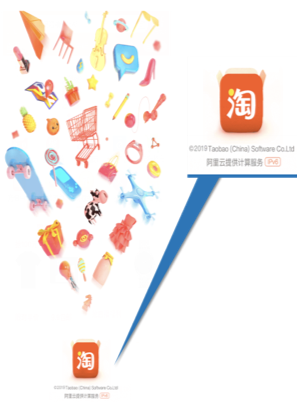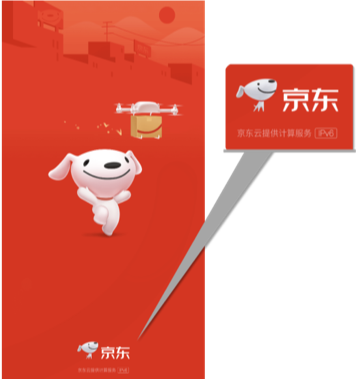 Figure 3 — The Mobile apps of Taobao and JD support IPv6.
According to data from CNNIC's monitoring platform, the number of IPv6 address holders in China has reached 190 million, and the total number of IPv6 announcements in China accounts for 24.83% of the total number of IPv6 address allocations in China (as of February 2019).
Communication equipment manufacturers and mobile terminal vendors accelerated product iteration and upgrading, thus IPv6 support for network equipment and terminal devices has been greatly enhanced. Terminals are important for enabling IPv6 since they are so close to the end users. We can say there is nearly no technical problem in terms of terminals now. But it's still a problem when the end users do not want to change their home routers to new versions that can support IPv6.
The prospect of IPv6 development
In the next three years, the Internet in China will be fully upgraded to IPv4/IPv6 dual-stack, and by 2025, fully IPv6 enabled. As an economy with 741 million Internet users, this growth will help considerably in getting the world closer to 50% IPv6 adoption, and with it, a new Internet era.
Yuedong Zhang is Assistant Director of the System Operations, IP Business, Technical Administration at CNNIC.
---
The views expressed by the authors of this blog are their own and do not necessarily reflect the views of APNIC. Please note a Code of Conduct applies to this blog.