Today APNIC is announcing that the fee schedules for APNIC Member and Non-Member account holders will change from 1 January 2020, with annual fees returning to pre-2015 levels. This will result in an annual fee increase for all account holders, as explained below.
APNIC's fees were reduced by the APNIC Executive Council (EC) in 2015. At its recent December meeting in Taipei, the EC determined that cost inflation over the past five years required a return to the prior fee structure, to adjust for this inflation.
From 1 January 2020, on renewal of Member and Non-Member accounts, APNIC annual fees will be calculated using the following parameter values:
The 'Base Fee' for Members will return to AUD 1,180 from AUD 1,050.
The 'Base Fee' for Non-Members will return to AUD 1,357 from AUD 1,200.
The 'Bit Factor' for both Members and Non-Members will return to 1.30 from 1.308
Account holders from Least Developed Countries (LDCs) will continue to receive a 50% discount on these published fees. There is no change to other charges in the APNIC fee schedules, or to the 'premium' for National Internet Registry (NIR) Members.
For easy reference, the tables below provide the new fees for Members in detail (noting that in many cases, address holdings will not correspond exactly to these values).
The new Fee Schedule for Members and Fee Schedule for Non-Members documents provide more detail. Account Holders can check how much their new renewal fees will be using the Fee Calculator for Members and Non-Members.
A Frequently Asked Questions (FAQ) page is also available, and if you have any additional questions on how this will impact your fees, please contact the APNIC Helpdesk.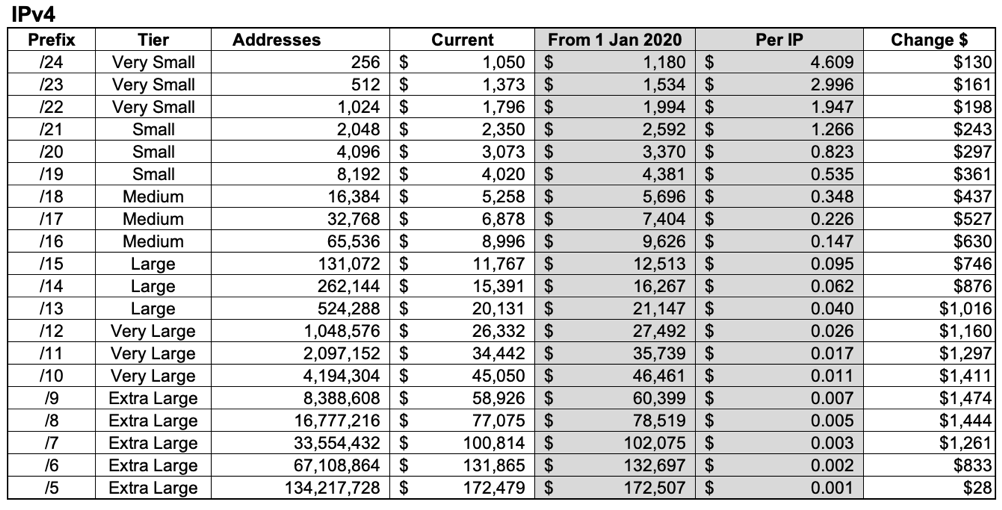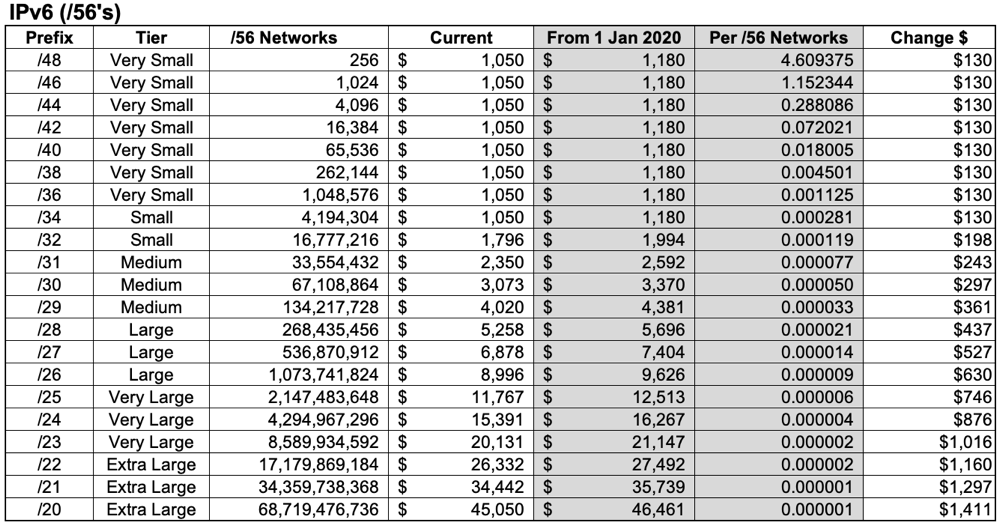 ---
The views expressed by the authors of this blog are their own and do not necessarily reflect the views of APNIC. Please note a Code of Conduct applies to this blog.