The annual fees for all APNIC Member and Non-Member account holders will increase in 2023.
From 1 January 2023, on renewal of Member and Non-Member accounts, APNIC annual fees will be calculated with the following parameter values:
The 'Bit Factor' for both Members and Non-Members will increase from 1.30 to 1.31
The 'Base Fee' for Members will remain at AUD 1,180
The 'Base Fee' for Non-Members will remain at AUD 1,357
Account holders from Least Developed Countries (LDCs) will continue to receive a 50% discount on these published fees. There is no change to any other aspects of the APNIC fee schedules.
The tables below show the new annual fee applicable to a range of address holdings. For the majority (91%) of APNIC Members, who hold a /19 or less in IPv4 address space, the annual fee increase will be AUD 171 or less.
The fee schedule update was approved by the APNIC Executive Council (EC) at its December 2022 meeting. Like all organizations around the region, APNIC has experienced high inflation since 2021 on the price of goods and services required to operate. The EC determined that APNIC can no longer continue to absorb high inflation while delivering its full range of services to Members, and will continue to monitor the current economic environment closely to consider in 2023 whether future fee adjustments are necessary.
The updated Fee Schedules for Members and Non-Members are available here. Also, account holders can determine the annual fee for any specific address holding using the Fee Calculator for Members and Non-Members.
A Frequently Asked Questions (FAQ) page is also available, and if you have any additional questions on how this will impact your fees, please contact the APNIC Helpdesk.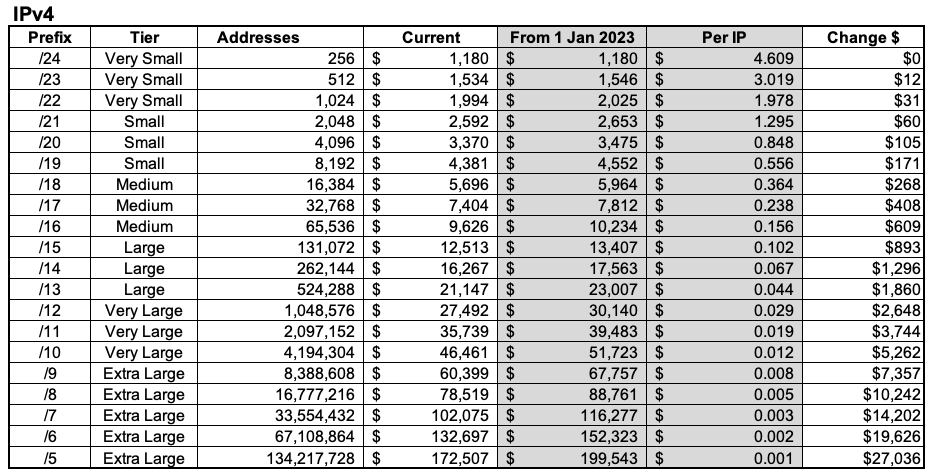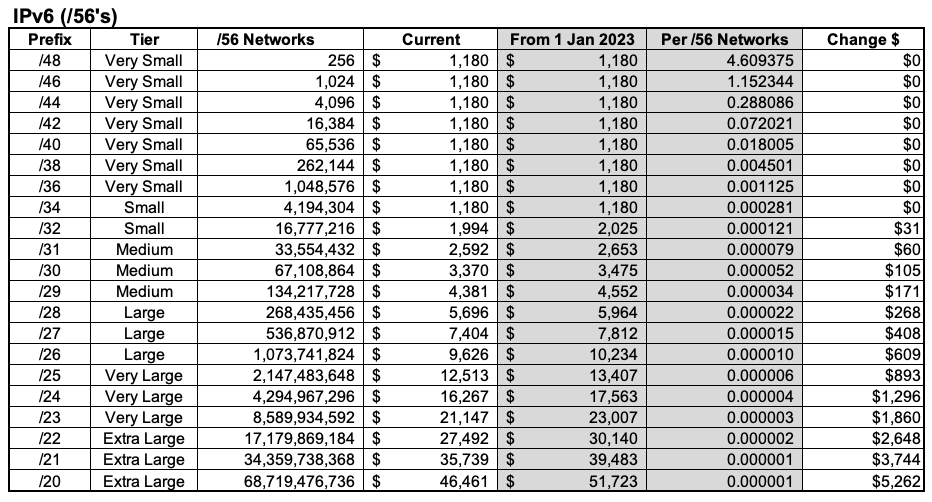 ---
The views expressed by the authors of this blog are their own and do not necessarily reflect the views of APNIC. Please note a Code of Conduct applies to this blog.