APNIC staff and PaCSON attendees at last week's social event.
Representatives from numerous Pacific economies converged upon Brisbane last week, for a meeting of the Pacific Cyber Security Operational Network (PaCSON). The Network is an effort by the Australian Government Department of Foreign Affairs and Trade (DFAT) and CERT Australia to develop "regional cybersecurity capability".
PaCSON aims to link key resources in the Pacific Islands so that they can work together on cybersecurity and handling security incidents. This initiative complements the work of APNIC, which has worked with local economies to establish Computer Emergency Response Teams (CERTs) in Tonga and Papua New Guinea.
Read Tonga CERT study trip comes to APNIC
Read Strong start for PNG CERT
Cybersecurity is becoming an increasingly important issue in the Pacific, with many island economies now benefitting from improved connectivity thanks to new subsea cable rollouts. While the increased connectivity provides for greater inclusion and opportunity on a global scale, it "also has the potential to expose the region to increased threats".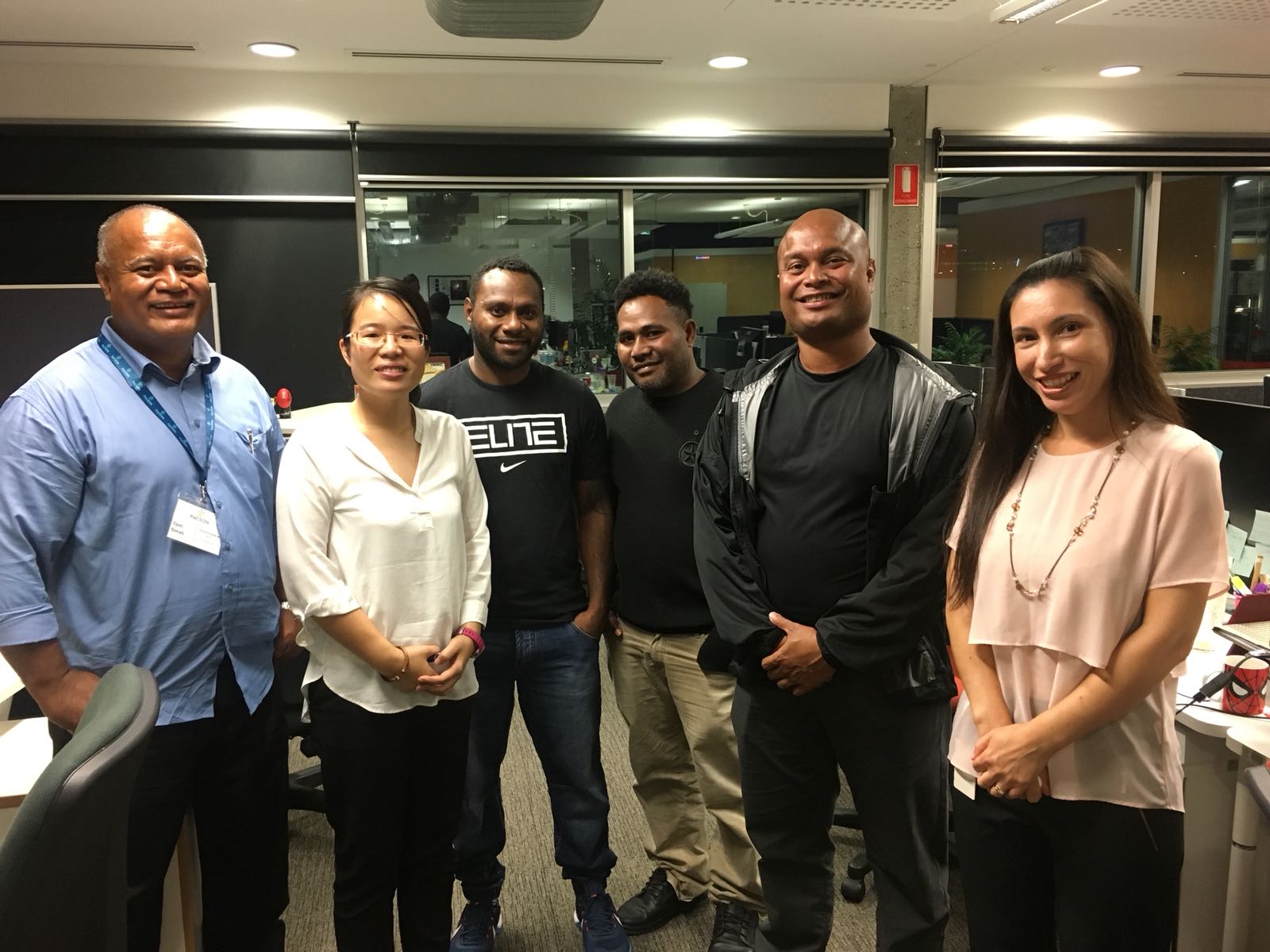 The PaCSON meeting was held to establish a structure for the governance of the Network, discuss future activities, and share information about current cybersecurity concerns.
Outside of the PaCSON meeting, APNIC was happy to host a social gathering for the attendees. The event was a chance for APNIC staff to catch up with Members they had worked with in the past, and get to know new representatives from across the Pacific.
Over 15 Pacific economies were represented at the APNIC social event, with our visitors enjoying food, drinks and a few friendly games of pool.
Read more about the PaCSON event over at CERT Australia.
---
The views expressed by the authors of this blog are their own and do not necessarily reflect the views of APNIC. Please note a Code of Conduct applies to this blog.