Over the past decade, the small Pacific island of Guam has become an increasingly important hub for the Internet and its growth in South East Asia.
With a population fewer than 170,000, more Internet traffic moves through Guam via its 11 submarine cables than many economies boasting far larger populations, including Bangladesh (2 submarine cables), Viet Nam (5), Sri Lanka (8) and South Korea (9). And more cables are on the way with another four to be connected by 2024, including Meta and Google-led Echo, Bifrost and Apricot cables as well as the Asia Connect Cable.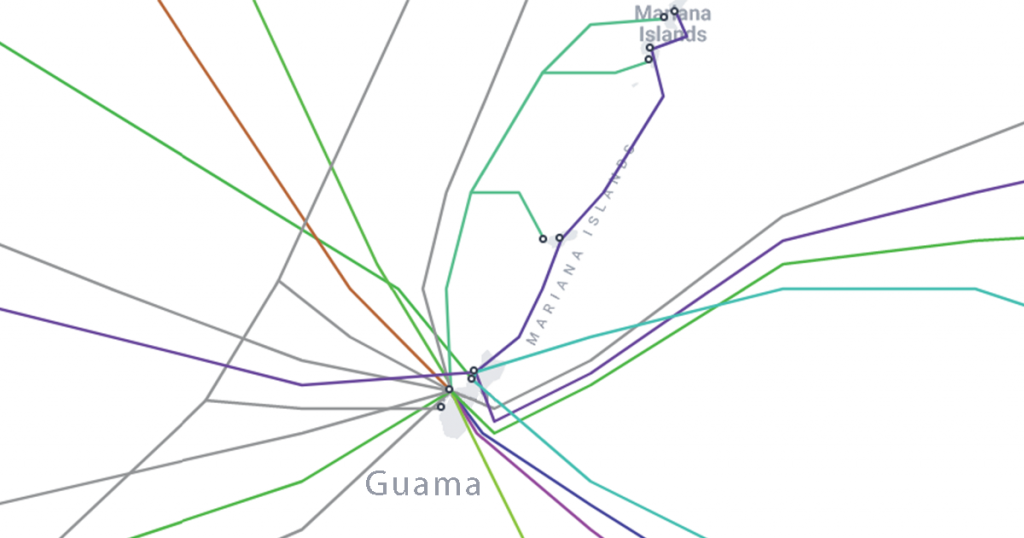 With enviable connectivity — and being an unincorporated territory of the United States — Guam is being suggested as a hub for US content data centres, which will further reduce latency for users in Asia.
However, being able to take advantage of such connectivity locally has its challenges. This is where Internet Exchanges (IX) come in.
An open exchange for all
The Mariana Islands Internet Exchange, or MARIIX, is a project operated, hosted and partially funded by the University of Guam's Office of Information Technology (UOG OIT). Established in 2018 with the help of the Network Startup Resource Center (NSRC), MARIIX allows local Internet Service Providers (ISPs) in Guam to interconnect without sending traffic destined for each other's networks through international links.
"Because MARIIX is an open exchange, all the local ISPs that connect to it are able to openly peer with the route server and exchange routes with other members," explains Jose Dante Santiago, a Junior Network Engineer in the UOG OIT. "This directly impacts the end-users' experience when accessing content, whether its content served by another ISP or a directly connected content cache provider."
Although only a few years old, the seed to establish MARIIX was sown in 2015 at the 18th Pacific Network Operators Group meeting held in Guam.
"The folks at Philippines Open IX gave a presentation during the meeting that really got us thinking, 'Hey, we could do that,'" recounts Jose Dante. "The idea and motivation kept growing until we finally bought the domain in April 2018.
"Shortly after, the NSRC donated two network switches that served as the base infrastructure for the IX and assisted us with setting it up and maintaining it.
"The biggest challenge was allocating time from our day jobs supporting the university network to build this new IX fabric. Our team at the time was still relatively new and the guidance and advisement we got from our management and mentors really helped."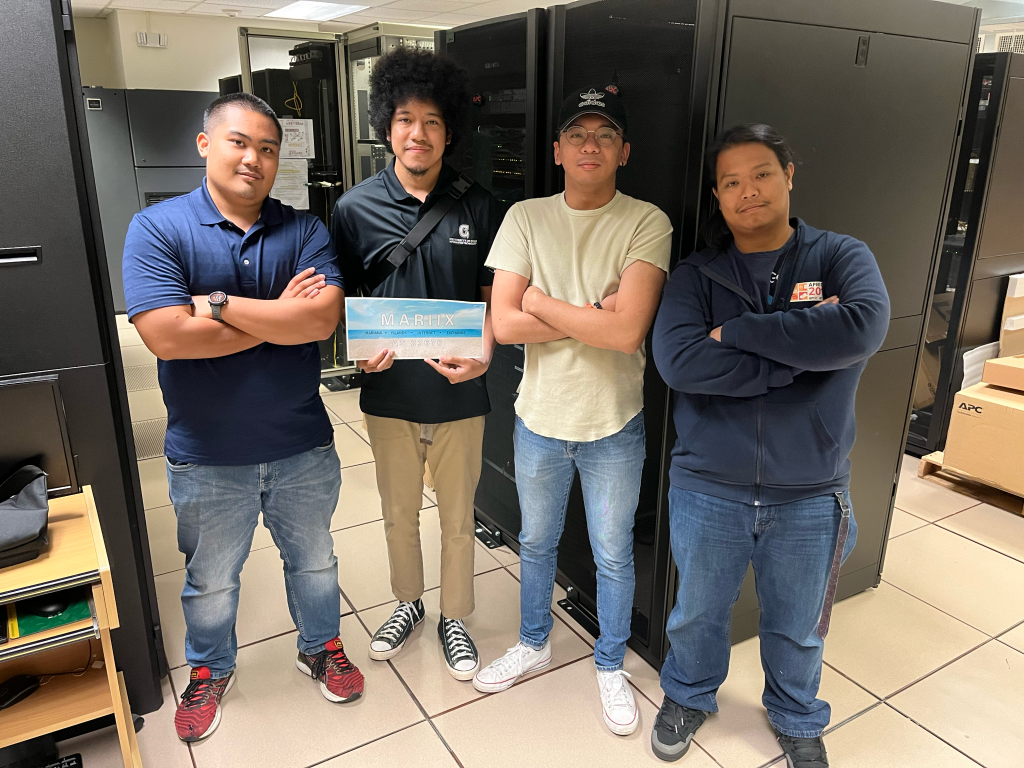 Once up and running, it didn't take long for four of the island's major ISPs — GTA Teleguam (AS 9246), DOCOMO Pacific (AS 3605), IT&E (AS 7131) and Pacific Data Systems (AS 17456) — to join.
"One of the most important things when establishing an IX is the relationships you build with your members and peers, as they help anchor the IX and ensure you can hit the road running," says Jose Dante.
"The community was receptive to the idea of the university data centre hosting the IX as they all had points of presence there. They also appreciated having physical access to the data centre, which really helped with troubleshooting and initial configurations.
"We're currently seeing 40-60MB of traffic flowing through the IX each day to reach content hosted by members at the IX. Importantly, latency between local ISPs has reduced substantially to the point that they prefer the IX as the best path for traffic between each other."
Setting sights on the next challenges
Having connected the island's core ISPs, Jose Dante says attention has turned to recruiting other networks including content delivery networks (CDNs).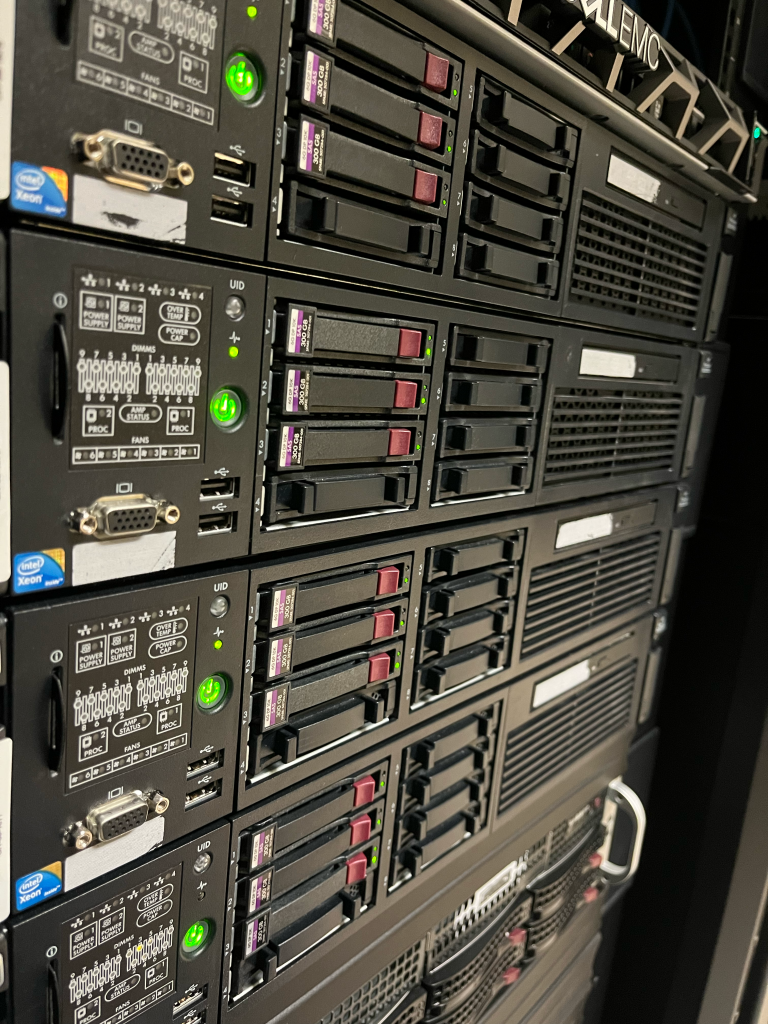 "The traffic we're seeing hasn't increased all that much since our foundational members connected in 2019, but we've continually been in discussions with new members including CDNs," says Jose Dante. "It used to be easier to build these relationships at face-to-face conferences, but this has of course not been an option for us for a few years now.
"Hosting a large US-based CDNs cache would not only increase traffic but improve latency even further not just for Guam but for surrounding economies too."
Jose Dante estimates that latency has reduced by 1,000% (80ms difference) from Guam to East Asia.
"We've appreciated having the experience to configure and maintain such equipment," says Jose Dante. "We've learned a great deal about systems and scenarios that would have not normally been implemented in our educational setting.
"There will also be a time where the IXP will outgrow the university's data centre so we've already started scoping how we can potentially establish a second node in one of Guam's five cable landing stations."
---
The views expressed by the authors of this blog are their own and do not necessarily reflect the views of APNIC. Please note a Code of Conduct applies to this blog.