Internet accessibility is far from the minds and priorities of many in Afghanistan where 50% of people live on less than USD 1 per day. However, like many emerging economies, its government and major industries over time have backed the Internet's potential to enable its 37 million people to overcome monetary poverty.
Before the recent change in government, a major player working towards realizing these goals was the Ministry of Communication and IT (MCIT), which had been collaborating with the local telecommunications industry on numerous infrastructure projects since the early 2000s to drive down connection costs from USD 4000 per MB per month to around USD 60 per MB per month. One such project was Digital Central Asia and South Asia (Digital CASA).
Established in 2018 with support from the World Bank, the Digital CASA project has sought to increase access to a more affordable Internet, attract private investment in the ICT sector, and improve the government's capacity to deliver digital government services over the national fibre backbone it had developed in the proceeding years.
While the project is currently in review, it had some early success in lowering the cost of local transit, securing data and increasing speeds by establishing the National Internet Exchange of Afghanistan (NIXA).
Connecting mobile networks is a priority
Established by MCIT in 2018, following consultation with local ICT and ISP organizations, GSM operators, the Afghanistan Telecommunications Regulatory Authority (ATRA), and Kabul University, the budding Internet Exchange Point (IXP), located in the Afghanistan National Data Centre (ANDC) in Kabul, has so far attracted half of Afghanistan's 64 registered ISPs as well as education, infrastructure and government members. Before recent events, it was also in discussions to connect three of the largest mobile operators, Roshan, AWCC and MTN (formerly Areeba).
"Connecting mobile networks is a priority for NIXA as this is the most popular means people use to access the Internet in Afghanistan," explains Sherafzal Yousifzai, a former Senior Network Infrastructure Specialist at MCIT and project lead in setting up the IXP and now a Network Engineer at APNIC.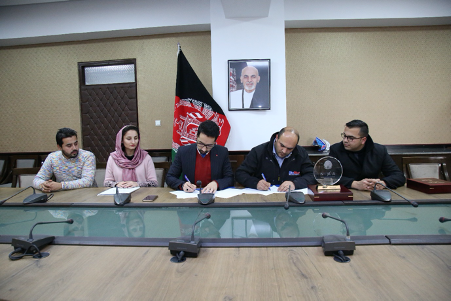 According to BuddeComm, mobile penetration sat at around 60% of the population in 2019 with the number of subscribers reaching around 23 million. And mobile broadband penetration between 2013-2019 increased from 1 to 22%.
Read: Light at the end of the tunnel for Afghanistan's ICT industry
Although they've attracted Etisalat Afghanistan (third largest customer base) and Afghan Telecom (sixth) to become members, it's been a drawn-out conversation with some mobile operators who are unsure how they can benefit from running a connection to the IXP.
"They're not in the business of running cables," says Sherafzal. "But for mobile networks to realize the potential of 4G (still in its preliminary phases) and 5G, they need a high-speed and far-reaching fibre broadband network, which is what they can access through NIXA."
Finding a sustainable model to develop growth
NIXA currently offers its members up to 10GB ports and is in the initial stages of upgrading this to 100GB ports as well as procuring 1Gbps of Internet bandwidth to be ready for when the demand comes. It also hosts Facebook and Google caches — from which they're seeing 600Mbps and 1GB of local traffic respectively — and is in the process of acquiring caches for Akamai and Netflix.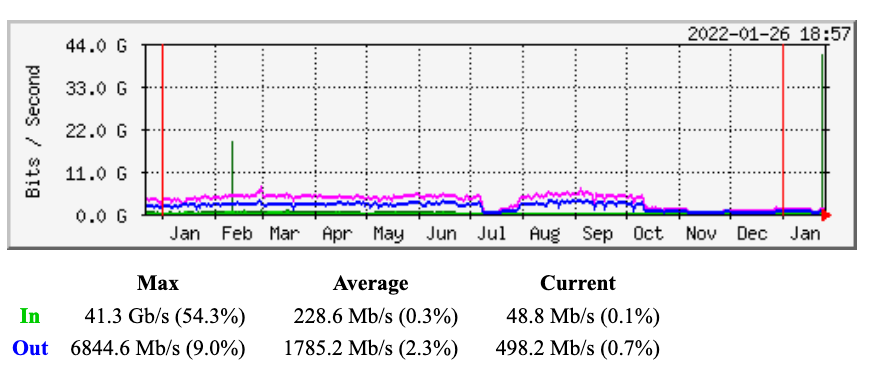 The only cost to members at this stage, says Sherafzal, is funding their own link to the IXP, located at the ANDC in Kabul. However, it's a cost that's worthwhile as members can pass to their customers cost savings from reduced international transit and improved Internet performance.
Nevertheless, in an economy where money is tight for all, it is a barrier for new members and possibly existing members in the future, once initial financial support for NIXA, provided through Digital CASA, is exhausted and the IXP must be self-sustainable.
The Digital CASA project seeks to take advantage of backbone
For Sherafzal, the foundation of NIXA was a key result that helped make inroads towards the overall objective of the Digital CASA project in Afghanistan, even though it was merely a sub-component of the overall objectives.
"It provided a sudden impact, by which I mean its members and the project overall could see how effective it was in reducing transit costs and increasing speeds," says Sherafzal who also worked in a technical capacity across several other Digital CASA projects, including extending the national fibre-optic network by more than 1,500km.
Other technical components of the project include:
Increasing the number of cross-border fibre-optic links from eight to 10.
Ratifying an Indefeasible Rights of Use (IRU) agreement for 25Gbps of international Internet bandwidth to be pre-purchased by the government over 15 years.
Decreasing wholesale transit pricing from USD 25Mbps to USD 10 and the retail price for 1GB of mobile data to USD 0.65.
Establishing two new data centres to support the government's National Portal, which seeks to amalgamate all national e-services, as well as the government's plan to digitalize all government documentation, doing away with all physical forms.
Connecting all government agencies and institutions to the government network.
Although the project and MCIT's role in overseeing it are currently on hold with the new government, Sherafzal and his colleagues hope that all the gains that they've made thus far will convince decision makers to continue with the project.
---
The views expressed by the authors of this blog are their own and do not necessarily reflect the views of APNIC. Please note a Code of Conduct applies to this blog.