Female students using the Internet at Herat University in western Afghanistan
Wikimedia
Imagine having to travel to another country to make an international phone call. It's fairly hard to fathom, given that many of us have a mobile phone in our pocket? However, this was a reality for the majority of Afghans not too long ago, says Zmarialai Wafa who is an Information Systems and Cyber Security Advisor within the Ministry of Communications and IT of the Islamic Republic of Afghanistan.
Before 2001, international communications into and out of Afghanistan was carried almost exclusively through a satellite earth station in Kabul. Very few had access or even the funds to use the satellite phone services. Instead, Zmarialai explains, many people had to travel all the way to Pakistan to make an international call. "For those living in rural areas it could be almost three days."
Such instances are still relatively fresh in the minds of Afghans like Zmarialai. However, after decades of conflict and subsequent damage and neglect to their telecommunication infrastructure, Afghanistan's telecom sector is undergoing a rebirth, and in turn, playing a leading role in driving the country's economy.
Two out of three Internet users connect via mobile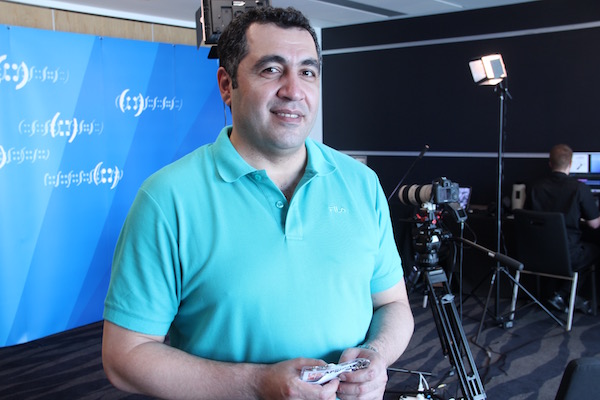 Like most developing countries, mobile technology has been a major contributor to this renewal. Currently there are five mobile operators competing in Afghanistan's telecom sector – servicing a total of 24 million subscribers, with an overall mobile penetration of 75%.
The subsequent increase in mobile users, and with it the introduction of 3G licences in 2013, has also had a positive effect on Internet penetration, with two out of three Internet users in the country – currently three million – connecting via mobile broadband.
In turn, it has also had a substantial impact on Afghanistan's bandwidth capacity, which increased from 8 Gbps in 2013 to 15 Gbps in 2015.
Zmarialai explains that this trend towards mobile broadband connectivity rather than fixed broadband will continue as a consequence of the telcos' strategy to prioritize mobile. However, it hasn't stopped the government investing in a country-wide optical fibre cable network, which is helping to dramatically reduce bandwidth prices and expected to earn the country millions of dollars in transit fees.
These developments in infrastructure and services have helped the telecom sector become one of the largest revenue generators in Afghanistan, with annual average revenue of $139.6 million – accounting for more than 12% of total government revenues.
Policy helps support industry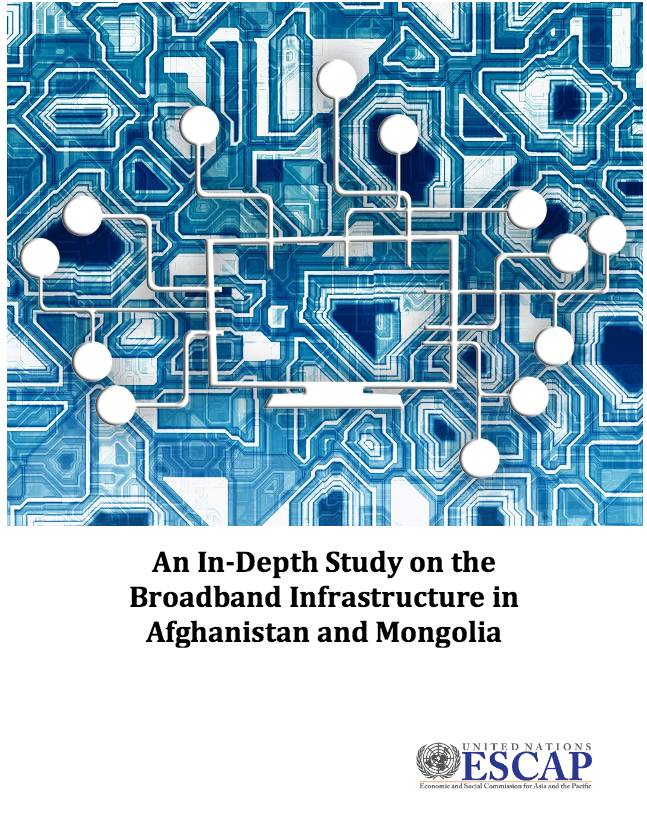 Such growth would not be possible without policy, legal and regulatory frameworks which the Afghanistan MCIT has played a pivotal role in developing.
"The Afghanistan Ministry of Communications and Information Technology is currently working on an Open Access Policy," says Zmarialai, who as Chief Information Security Officer for Afghanistan's Cyber Emergency Response Team (AfCERT), also assists with developing policy and guidelines on information security.
The Open Access Policy [PDF] will make sure retail telecommunications providers each have access to technologies such as high-speed fibre, enabling all providers to serve Afghans at the lowest possible price and still turn a reasonable profit. It is hoped that such policy will cultivate more ISPs operating in the country, which currently stands at 57 and, in turn, provide more affordable fixed broadband options with faster speeds for the community.
According to a recent in-depth study commissioned by the Economic and Social Commission for Asia and the Pacific (ESCAP) – a regional development arm of the United Nations – broadband subscriptions are very expensive in relation to the economy's very modest USD 1,900 GDP per capita. The study also points to network speed limitations, something that the Ministry is working to help rectify by establishing the National Internet Exchange of Afghanistan.
While there are challenges, Zmarialai believes that with continued investment and greater competition, Internet access will become more affordable. Couple this important benefit with an increase in educational capacity in computer science, networking and cybersecurity at school, tertiary and industry level, and the future for Afghanistan's Internet looks a lot brighter than those dark days of the last decade.
---
The views expressed by the authors of this blog are their own and do not necessarily reflect the views of APNIC. Please note a Code of Conduct applies to this blog.