Abridged from George Sadowsky's ECFiber: Building a Fiber-to-Premises Network in the Rural United States.
Vermont is a small rural state in the north-eastern part of the United States. Due to a sparse population and hilly topography, communications infrastructure has always been hard to implement. When it came to mobile towers and Internet connections, the cost of connectivity was high.
In 2008, Vermont had mostly low-bandwidth access to the Internet, with some cable and fibre connections running through the state's major roads. If you were near these roads, you could have a better connection but at a steep cost. Something needed to change.
A group of people living in east-central Vermont decided to act independently to improve the situation. They formed ECFiber, a not-for-profit corporation, with the goal of providing fibre access to all premises in 23 towns and one municipality in central Vermont. Governance would be provided by a Board of Governors consisting of one representative and alternates from each member town, selected by the town's governing body.
Financing the idea
ECFiber promptly sought financial investment. Eventually, roughly USD 1 million seed financing was secured, enough to establish an office, technical hub, and a 20-mile pilot network.
Notes of value USD 2,500 were then offered to members of the community and were purchased largely by local investors in the towns to be serviced. By 2015, ECFiber had received about USD 7 million from about 500 investors and the network was being built, albeit slowly, using these funds.
Read: Fit-for-purpose financing to grow your access network business
In 2016, a breakthrough was achieved when Communications Union Districts (CUDs) were drawn into law. CUDs could be established for the purpose of improving communications in their jurisdiction.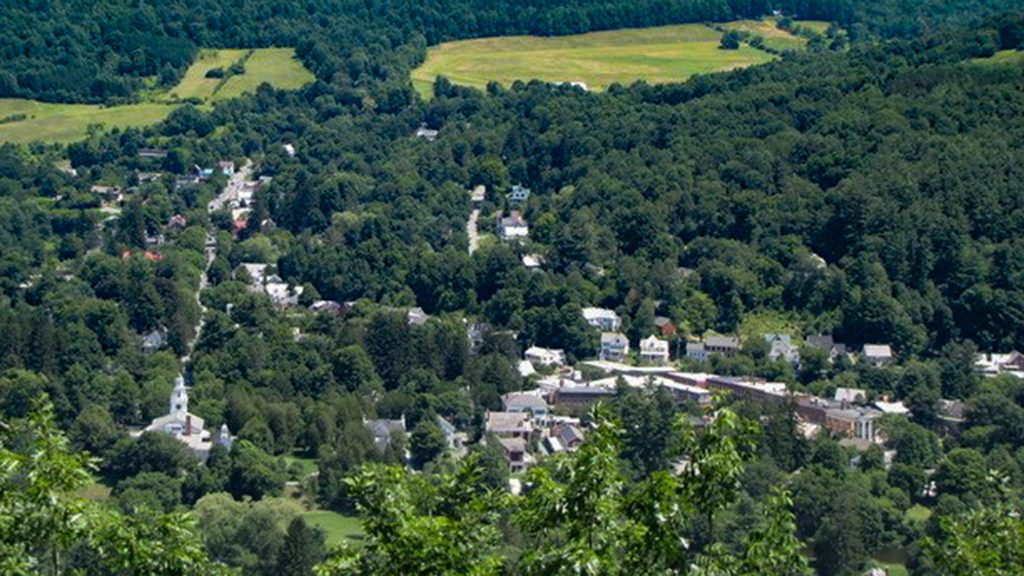 Importantly, CUDs could issue revenue bonds using funds from its current revenue stream to satisfy interest and principal repayment obligations.
Fortunately, by 2016 the network had sufficient fibre installed, servicing enough subscribers to cover the anticipated cost of covering a first bond offering.
After the formation of its first CUD, ECFiber promptly sold a USD 14.5 million allotment of long-term revenue bonds. The proceeds were used to retire the old debt and to continue extending the network.
Subsequently ECFiber returned to the capital markets almost yearly and has raised to date a total about USD 41 million in long-term revenue bonds, experiencing growing acceptance and lower interest rates in each tranche.
A challenging road to success
At the end of 2020, ECFiber is seen as a success story in Vermont. Almost all roads in the original 23 towns had been provisioned with fibre. The network now extends over 1,400 miles of roads, allowing approximately 18,000 premises to connect. As of late 2020, the number of subscribers was more than 5,200.
Bandwidth offered includes 25/25 Mbps, 100/100 Mbps, 300/300 Mbps, and 800/800 Mbps. All service is symmetric, with equal upload/download capacities and without data caps. Bandwidth prices are periodically reduced as the economics of the organization improve.
Reaching this point was not without its challenges, however, and there were many lessons learned.
Layer 0
One of the specific difficulties in the implementation of the ECFiber network was that much of the effort and the delay was related to layer zero of the protocol stack. Layer zero is where you put layer 1, the medium through which the signals travel.
In urban and developed environments, layer 0 is often taken for granted, since there is already a great deal of communications infrastructure already installed. Little of that infrastructure was present in 2008 when ECFiber was formed, and most communication in the State depended upon wires attached to poles.
The poles were generally owned by ECFiber's competitors, and while the Public Utility Commission did have a mandate to enforce pole sharing, often existing wiring attached to the pole had to be relocated to provide room for new entrants, and in some cases, taller poles were required to provide additional mounting capacity.
Given that ECFiber's geographic area contained over half a million poles, this 'make ready' activity to secure a usable layer 0 often resulted in many months of delays.
Economics of rural Internetworking
Introducing Internet services in rural areas has always lagged primarily because they do not exhibit the economics of scale possible in more densely populated areas.
ECFiber initially estimated the cost of installing fibre was about USD 25,000 per mile. While commercial ISPs can choose which roads they should invest in, ECFiber's goal of networking all roads and premises required that it successfully subscribe an average of 4-5 premises per mile across all roads in its towns.
Competition
Competition for ECFiber came from several sources.
Competitive local exchange carriers had offered DSL services for some time. However, they had to trade off base stations against deliverable bandwidth. It worked well in village centres, but a significant percentage of rural routes had bandwidth at no more than 128Kbps, just double dial-up speed.
Various mobile carriers offered mobile Internet using 3G and 4G technologies. However, mobile service delivery is equally hampered by the topography of the state.
Moving the goal posts: Edge cases
The original goal of ECFiber was to extend the possibility of Internet to every premises in 23 towns and one municipality. It became clear throughout implementation that achieving the last 1% of that goal would be inordinately expensive.
First, a few towns required the existing underground conduit to be used by law. To reach those areas, ECFiber would have had to install a new conduit to reach a limited set of premises that were already being served by a commercial ISP.
Read: Geoff Huston's The answer's in the post
Second, due to historical town borders and topography, some residences in ECFiber's territory could only be reached by going through other towns.
Third, the one municipality in the original members of ECFiber, Montpelier, is the state's capital. Provisioning Montpelier would result in duplicating existing commercial infrastructure that was already serving much of the town. As a result, Montpelier lost enthusiasm for participating in ECFiber's efforts that focused upon rural connectivity, and it withdrew from membership in the organization.
The future
Recently, ECFiber voted to admit eight new towns, for a total of 31 member towns, and has raised the funds needed to extend its network to these newcomers. Pole data has been collected and design of the network is currently underway. Network implementation will start mid-2021.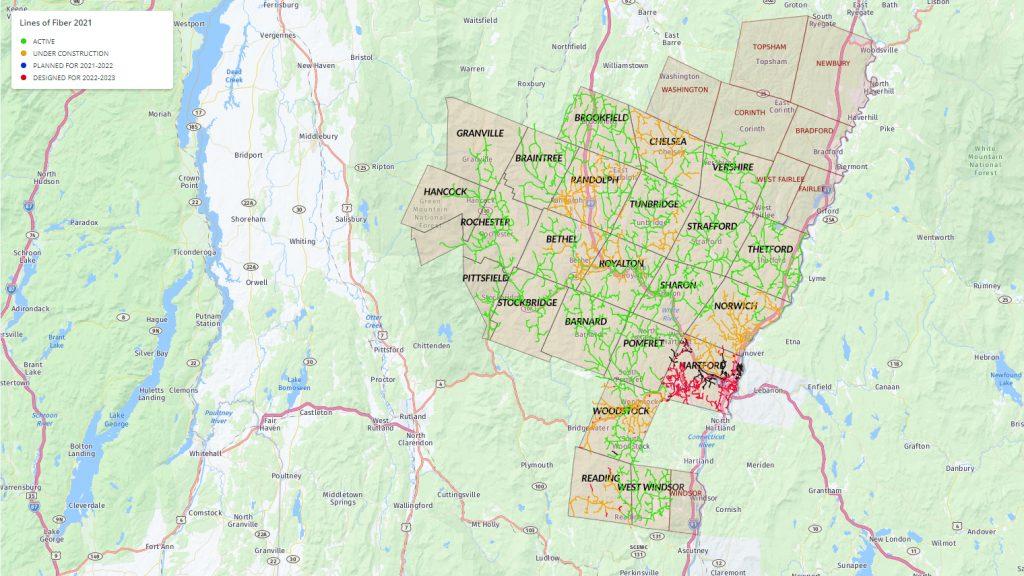 The economic future of ECFiber seems secure. With a take up rate of about 30%, ECFiber generates a revenue stream considerably surpassing its requirements for interest payments and debt renewal to its bond holders.
The ECFiber Board estimates that by 2024, they are likely to have about 12,000 customers and will also be identifying ways to reduce drop cost and complexity.
I would like to thank F.X. Flinn, current Chair of the ECFiber Board of Governors, and Irving Thomae and Daniel Childs, members of the Board, for their assistance in preparing this article.
George Sadowsky (george.sadowsky@gmail.com) is a computer scientist who has been involved in computing and networking internationally since 1973. He has served on the Boards of ICANN and the Internet Society, and was inducted into the Internet Hall of Fame in 2013.
---
The views expressed by the authors of this blog are their own and do not necessarily reflect the views of APNIC. Please note a Code of Conduct applies to this blog.