In just over a week, APNIC 48 will be held in Chiang Mai, Thailand. To give you a brief overview of the local history, challenges, and opportunities that the Internet provides to our host economy, we're telling the stories of some of its local champions.
Read the IDSeries, NZSeries, LKSeries, VNSeries, TWSeries, NCSeries and KRSeries from past conferences.
Thailand is part of the 10-member Association of South East Asian Nations (ASEAN), which was formed in 2015 to establish a single market and production base in the South East Asia region. As the second largest and one of the most centrally positioned economies — sharing borders with Cambodia, Lao PDR, Malaysia and Myanmar — Thailand has been positioning itself as the 'hub' of the burgeoning economic bloc.
This has included taking a leading role in enhancing regional connectivity through simplifying import/export logistics, investing in infrastructure to integrate and share electricity resources, deepening regional digital integration, and campaigning for the Regional Comprehensive Economic Partnership — a mega-free trade agreement.
These objectives all align with the government seeking to boost Thailand's international competitiveness in high-potential industries, via its 'Thailand 4.0' initiative — a 20-year plan to transform its economy into one that is higher value-added, innovative and knowledge‑based, with an increased focus on services — and complementing the 'Digital Thailand' strategy. Key industries that have been prioritized include robotics, artificial intelligence and machine learning, Internet of Things, content and cloud-based services, as well as data analytics and autonomous vehicles.
The government realizes that the Internet will play an integral role in enabling these industries and as such has invested heavily in large ICT infrastructure projects most notably its Free WiFi project and Village Broadband Internet project (Net Pracharat) to cover all remote villages.
Figure 1 — Thailand leads all other ASEAN economies for the number of fixed broadband Internet subscribers. (Source: World Bank) [View image]
It has also provided favourable conditions for the Internet and ICT sectors to invest in enhancing and widening their broadband and cellular networks and services, implementing 'smart city' pilots in Phuket and APNIC 48 host city, Chiang Mai.
Chiang Mai to become smart city https://t.co/ghGmq5wrla pic.twitter.com/xQu3ICgXm6

— Bangkok Post (@BangkokPostNews) February 11, 2017
One of its most ambitious initiatives has been developing South East Asia's biggest digital innovation hub, which it hopes will attract more than 100,000 digital ecosystem developers into Thailand, including developers as well as enablers in the non-tech business sectors. This is seen by some as a stop gap measure to overcome the challenges of digital literacy, which the government is also keenly working to improve to realize its economic goals.
Thailand's Internet economy in 2018 was estimated at USD 12 billion, roughly contributing 2.7% of national GDP. It is the second largest in the region with a growth rate of 22% per year and is expected to be worth USD 43 billion in 2025.
Figure 2 — Population vs Internet users in Thailand. Note the sharp increase from 2015 is due to mobile Internet users being included in the data (Source: World Bank and National Broadcasting and Telecommunications Commission, Thailand) [View image]
All of this development has had a considerable impact on Internet use and accessibility in the economy, which has, in turn, also increased its need for IP resources, with major ISPs, AIS and Jasmine, pushing the economy's IPv6 capability past 30% in July this year.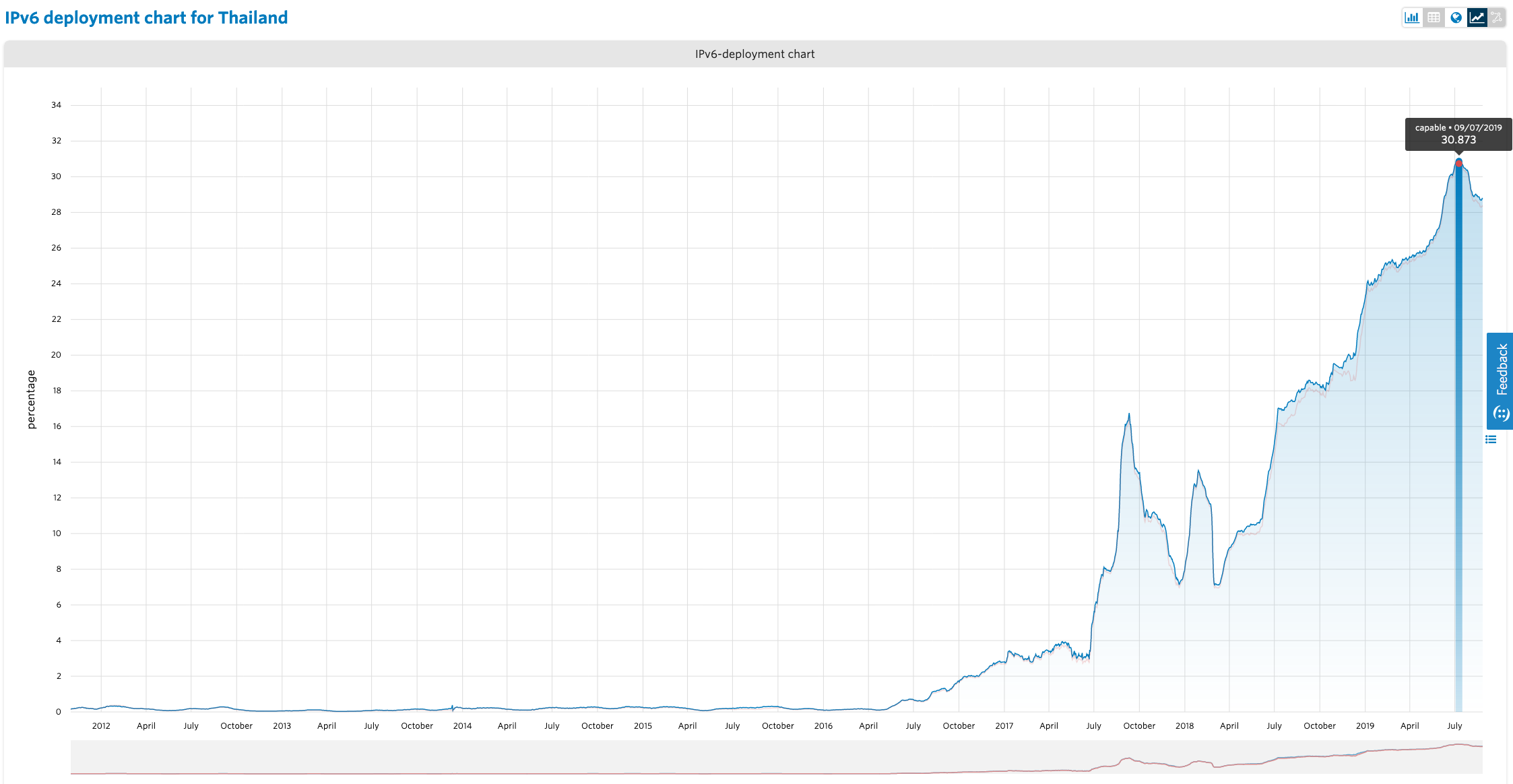 Figure 2 — IPv6 capability chart for Thailand, July 2019.
Of course, all of the above would not have been possible if not for the Internet pioneers who established Thailand's first networks and connected them to the world. And, as we'll learn in this series, continue to play a leading role in supporting and guiding Thailand into its digital future.
Kanchana Kanchanasut — Can do attitude continues to bring Internet to Thailand
Chalermpol Charnsripinyo — Mapping Thailand's past, present and future Internet
Morraggot Kulatumyotin — Thailand's first ISP shows importance of reinvention
Pensri Arunwatanamongkol — Language is key to growing Thai Internet users
---
The views expressed by the authors of this blog are their own and do not necessarily reflect the views of APNIC. Please note a Code of Conduct applies to this blog.