Home page of inet.co.th - 12 December 1998 to 4 September 2019.
This article is the fifth in our THSeries ahead of APNIC 48 in Chiang Mai, Thailand.
First-mover advantage is a marketing concept coined to describe the benefits gained by individuals and companies that are first to a new market.  There's plenty of cases of this happening in the world of telecommunications, with many incumbent Internet Service Providers (ISPs) still holding the major share of their local markets simply because they were there first.
In the case of Thailand, though, this hasn't necessarily been the case – strong early competition meant Thailand's early ISPs had to adapt quickly to remain relevant.
Internet Thailand Public Company Limited, or INET, was Thailand's first commercial ISP. Originally a state enterprise (Internet Thailand Company), it was established in 1995 by the two governing telecommunication bodies, the Communications Authority of Thailand (CAT) and Telephone Organization of Thailand (TOT), and the National Science and Technology Development Agency (NSTDA).
The company's first 512Kpbs leased line to UUNET was Thailand's biggest, using PPP and SLIP protocols to serve its customers. Monthly charges for the services ranged from USD 16 for individual email services all the way to USD 28,000 for a corporate 512Kbps link! However, the first-mover advantage was short lived with CAT approving four additional ISP licenses by the end of the year.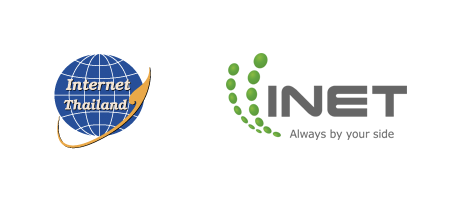 Figure 1 — From the old to the new: Internet Thailand's logos over the years.
Although this impacted INET's individual user numbers, its corporate user base remained, as the company acquired another E1 line to MCI in the US — the first of many moves INET has made since to position itself as a full-service ICT provider for business. Overseeing almost all of these moves has been Morragot Kulatumyotin.
From Researcher to COO to Managing Director
During her time as a researcher at the National Electronics and Computer Technology Center (NECTEC), a subsidiary of the NSTDA, Morragot proved herself as an astute networker and strategist, playing a key role in developing the first Internet research network (ThaiSarn) in Thailand. She was promoted by the NSTDA to the inaugural role of COO of the Internet Thailand Company in 1996, which she held for nearly 16 years before becoming Managing Director of INET in 2013.
"Linking university networks together required both technical cooperation and service operation. Becoming COO was not too different — I had to manage the smooth running of Internet service operations while business and support functions synchronized," says Morragot.
"The big difference has been the need to meet budgets and remain relevant in a continually competitive market."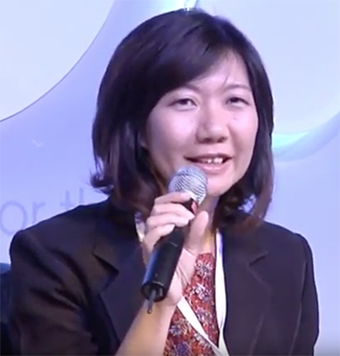 Having carved out a niche for itself early on as a business-focused ISP, Morragot says these modest goals were fairly straightforward in the early years. However, by the mid to late 2000s, the company's profits started to fall and the need to pivot again was at hand.
Recognizing that Thailand was merely at the beginning of its IT revolution, the company decided to double down on its strategy by expanding into cloud services.
"We saw how business requirements and 'with-it' technology was changing in other economies," remembers Morragot.
"Big data and analytics, cloud, mobile, and social were quickly becoming the new pillars of business and the Internet. We examined our expertise and the current market in Thailand and decided cloud was the direction that we could most easily incorporate and gain a first-mover advantage in."
Over the next six years, INET invested nearly THB 2B in three 'international standard' data centres — the first two in Bangkok and the third, the largest and most recent, in nearby Saraburi province. In the process it expanded its business model from being a corporate focused ISP to also offering cloud solutions and co-location services, both of which now account for 60% of the business.
The result?
As one of the first locally owned data centres established in Thailand, INET has established a stronghold in the market, resulting in a 30% increase in revenue year-on-year since 2015.
Having learned from past complacency, Morragot says the company is actively reinvesting its profits having spent THB 2.2B on refurbishing its first two data centres and is in the midst of spending another THB 700M on expanding its third data centre. According to a recent report the South East Asia data centre construction market is expected to reach values of approximately USD 2B by 2024.
South East Asia data centre construction market set to reach $2bn l #dataeconomy https://t.co/1vOCtmxQZE pic.twitter.com/QFg3nOl7FV

— Data Economy (@dataeconomy) April 3, 2019
INET also plans to invest in up to 100 local firms through its subsidiary, Mandara Communication Co, to accelerate and leverage new services developed for the Internet of Things (IoT), cybersecurity, electronic transactions, big data and infrastructure. One of these firms, Morragot explains, happens to be a joint venture with her first employer, NECTEC, to establish the first local IoT cloud platform.
"It's about enabling developers to spend more time innovating and less time worrying about the administration of back-end servers and data storage," says Morragot, something she admits would have been handy back when she was a researcher.
Association providing foresight for industry
With over 24 years' experience in the industry, it's fair to say that Morragot has a fairly comprehensive understanding of the Internet landscape in Thailand. Her hands-on experience from her days as a researcher combined with her top-level leadership, overseeing multiple technical and business deviations, saw her as a natural fit as Chair of the Thai ISP Association (TISPA).
It's a role that she's enjoyed since 2017, allowing her to collaborate with her peers to provide direction to the telecommunication industry.
"We provide collective input to the regulator and government on ISP license fee structures, service providers roles and responsibilities — recently we advised on the Computer Crime Act and cybersecurity bill," she says.
"Price competition is a major issue for ISPs — it's a very low barrier for users to switch the provider. Like INET has, ISPs have to find the way to transform their business and reinvent themselves to remain competitive."
---
The views expressed by the authors of this blog are their own and do not necessarily reflect the views of APNIC. Please note a Code of Conduct applies to this blog.