This article is the third in our THSeries ahead of APNIC 48 in Chiang Mai, Thailand.
When was the last time you looked at a map?
Chances are it was a road map on your mobile device as you tried to find a location and the quickest route to it. Or maybe it was a bus or subway map on the way to work? A progress or mind map in your last strategy meeting? A weather map you saw on the news? Or, as many of you can relate to, a map of your network?
Maps are widely used in our lives and for good reason: they tell us where we've been, where we are, and where we're going. These were precisely the reasons behind the creation of the Thailand Internet Map.
First drafted by Dr Thaweesak Koanantakool in 1992 to map Thailand's first network —the Thai Social/Scientific Academic and Research Network (Thaisarn) now combined as part of ThaiREN  — it has undergone a number of iterations over the years, the most recent of which have been by the hand of map and history enthusiast Chalermpol Charnsripinyo from the National Electronics and Computer Technology Center (NECTEC).
Interactive — Versions of the Thailand Internet Map from 1995 to 2010.

"I've seen many changes since Dr Koanantakool's first draft of the map," explains Charnsripinyo, who has been with NECTEC for more than 27 years.
"Back then there were no commercial Internet Service Providers (ISPs) in Thailand. The first [Internet Thailand Company] was established in 1995; it deployed a 512 Kbps leased line to UUNET in the USA. Within a few years, there were several others that had leased line connections to the USA or Japan; the bandwidth of each was at most 2 Mbps.
"In those early days, the map actually helped us see network traffic from local ISPs being routed via international networks abroad, which was costing the ISPs a lot of money. This led us [NECTEC] to establish the first domestic Public Internet Exchange in Thailand."
Fostering the development of technology
Updating the map is only one of the many responsibilities of NECTEC.
Established in 1986 under the Ministry of Science, Technology and Energy (the former name of Ministry of Science and Technology), its role and responsibilities have undergone several changes though rarely deviating from its primary mission to support and promote Thailand's electronic and computer R&D and the use of IT to stimulate economic and social impact.
Another major change in the history of Thailand's Internet (noted on the map) happened in 2001 following the passing of the Telecommunications Business Act (B.E. 2544). This made getting a license to operate a telecommunications business a lot easier, as previously ISPs were required to be a joint venture with the Communications Authority of Thailand.
By 2008, there were over 70 Type-One licenses for ISPs, 10 Type-Two licenses for operating an International Internet Gateway (IIG) and/or National Internet Exchange (NIX), and 16 Type-Three licenses for Network Providers, all of which had culminated in exponential growth in bandwidth.
Table 1 — More than 300 Internet licenses have been issued for ISPs in Thailand since 2005. By the end of 2018, 211 remained active. (Source: NBTC) [View graph]
Besides charting Thailand's Internet history and seeing the impact of Acts and Strategies, Charnsripinyo personally likes the map because it shows "the big picture of the Internet in Thailand". Not only for the benefit of network operators but also Internet users.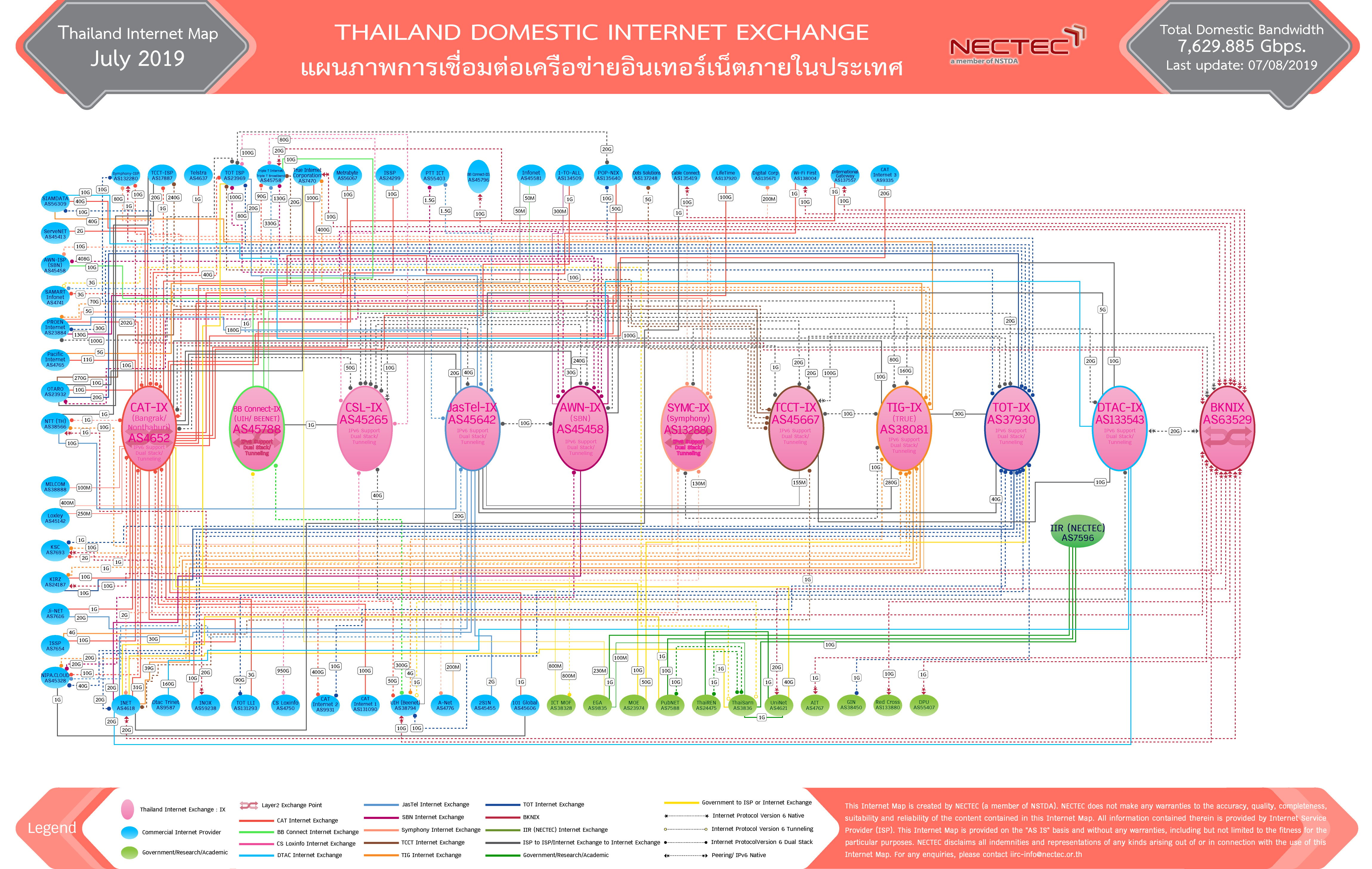 Figure 3 — Thailand Internet Map (domestic), July 2019. Click to view full-size image.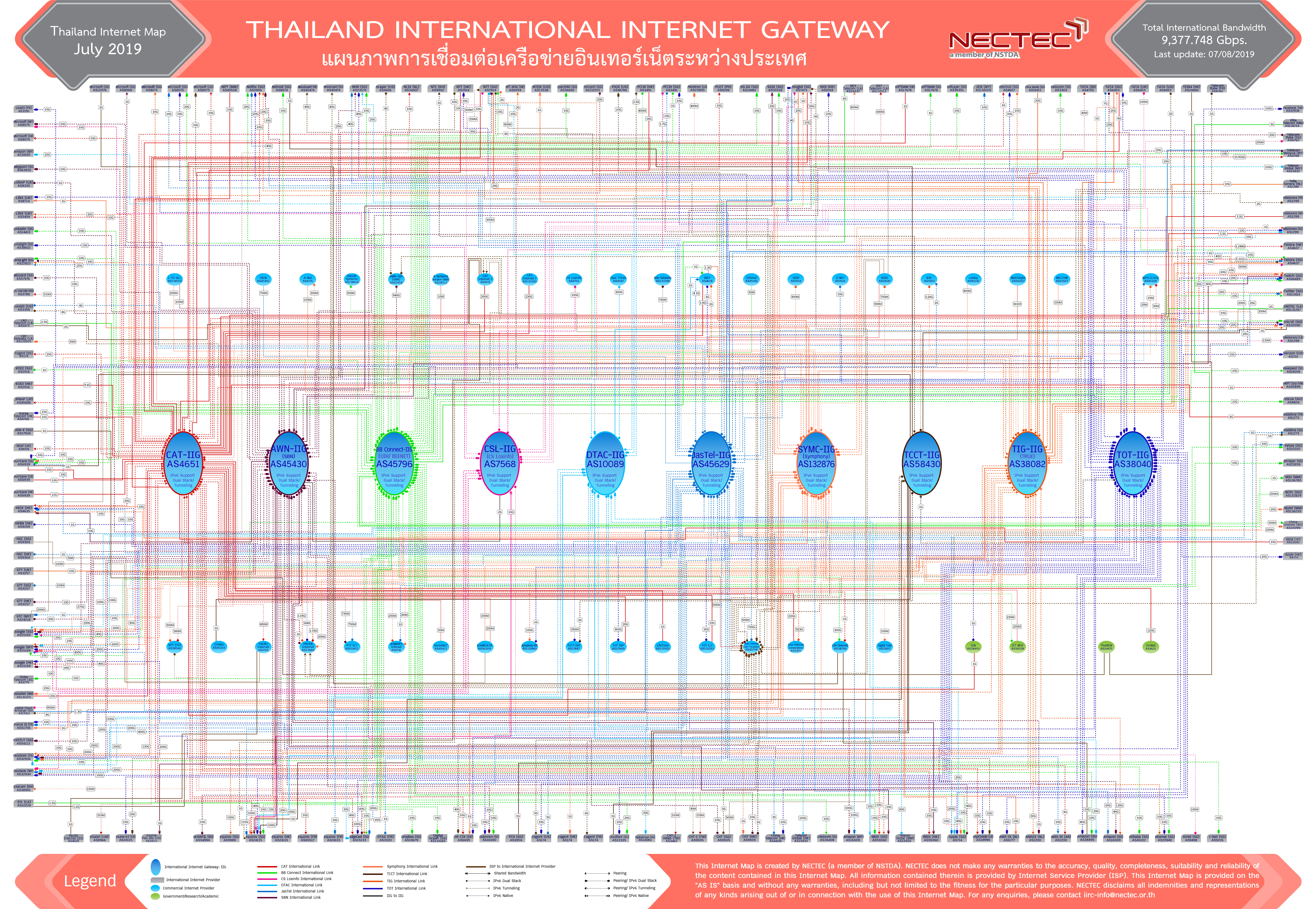 Figure 4 — Thailand Internet Map (international), July 2019. Click to view full-size image.
"Network providers often use the map as a reference for their network planning; for future network development to support Internet growth in Thailand. But it has been interesting to hear of end users using it as a reference for choosing their ISPs. In some cases, this has spurred network providers and ISPs to develop their networks to highlight their network connection and bandwidth strengths in comparison to competitors."
For Charnsripinyo, this competition, particularly the new services, lower prices and broader accessibility it has produced, has been key to Internet growth in Thailand. Over the last 10 years, Internet traffic has increased from 65,000 Mbps to 9 million Mbps with video streaming services and online shopping becoming increasing popular.
"I think the success of Thailand's Internet over the past five years would be the accessibility of the Internet," explains Charnsripinyo. "There are several factors that have helped in this area such as the availability of 3G/4G mobile services, cable- and fiber-to-the-home services, as well as more competitive pricing for Internet services, computers and mobile devices.
"The government has also invested in several big projects to increase the accessibility of the Internet, such as the Free WiFi project and the Village Broadband Internet project (Net Pracharat) to cover all remote villages. In addition, the Thai government has set the national digital economy and society development plan with a 10-year goal towards a Digital Thailand."
All of this has Charnsripinyo excited about the next edition of the map, which he hopes will be used to continue to guide Thailand's Internet development and allow its users to navigate the 'big picture' for many more years to come.
---
The views expressed by the authors of this blog are their own and do not necessarily reflect the views of APNIC. Please note a Code of Conduct applies to this blog.