Earlier this year, I attended my first Japan Network Operators Group meeting (JANOG 43), which was held in Kofu-City, Yamanashi, Japan.
Below is a summary of some sessions that interested me, along with some of the activities we, at JPNIC, were involved in.
Policy discussion
The Japan Open Policy Forum Steering Team (JPOPF-ST), which moderates the discussions about IP address and AS number policy in Japan, presented on the APNIC policy proposal 'prop-125: Validation of "abuse-mailbox" and other IRT emails'. They also sought opinions and feedback from the community on current policies being discussed in JPNIC and APNIC forums ahead of the 36th JPNIC Open Policy Meeting (JPOPM) and APNIC 47 Policy Special Interest Group meeting. One of the most discussed policies in both communities currently is the need for greater whois accuracy. In Japan, we need to consider how we can implement this much needed security measure while balancing ever-changing privacy laws. The next JPOPM will be held in June 2019.

Figure 1 — Question time during the main conference.
Security continues to be a concern
Yoshinobu Matsuzaki's (Internet Initiative Japan Inc. and JPNIC Trustee) presentation 'PPP-EXP: watching from dark net side' provided an update on the PPP-EXP project, which is working towards preventing the advertisement of IPv4 addresses to potential hijackers. I was surprised to learn that darknet users are also susceptible to Denial of Service attacks too.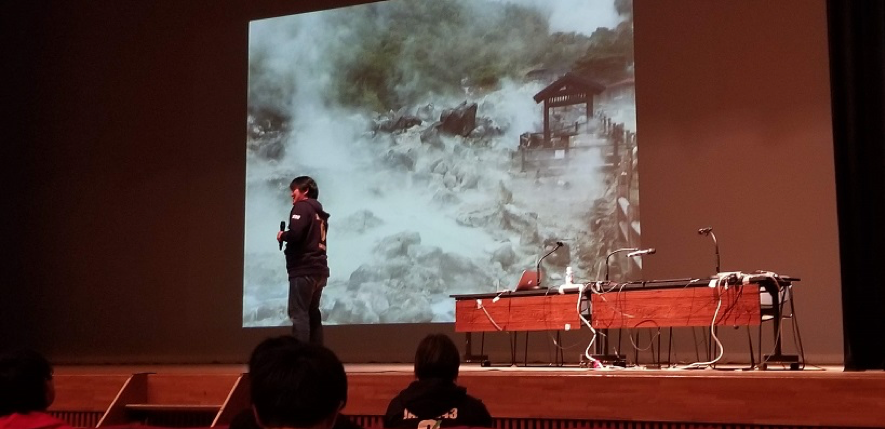 Figure 2 — Yoshinobu Matsuzaki presenting on PPP-EXP.
Dr Yoshiki Ishida (Japan Network Enabler Corporation and JPNIC Managing Trustee) and Dr Masayuki Okada (JPNIC staff) gave a joint presentation titled 'Going back to the initial enthusiasm: thinking about the relationship between network operations and Internet content blocking'.
Recently, in Japan, there has been an increasing amount of unauthorized content published on the Internet, which has stirred the Japanese government to enact a law to stop this activity. This has, in turn, generated plenty of heated debate in the community with regard to censorship, something that Yoshiki and Masayuki wanted to discuss with participants.
Many in the room suspected that blocking content is a viable solution to reducing unauthorized content. In addition, many people were keen to discuss the provisions of such content blocking, whether it be temporary or not, and whether we can manage content blocking within the Japanese Constitution.
While it's important that we take action on this issue we also need to make policy prudently and find the best solution.
Meeting the community
APNIC and JPNIC were both gold sponsors of the event. We provided information on the APRICOT conference and promoted the upcoming ICANN 64 meeting in Kobe, Japan in March. We wore 'Happi Coats' that were inspired by the Kobe cityscape. The next JANOG meeting will also be held in Kobe too.

Figure 3 — Many participants were coming to our booth to learn about ICANN 64.
Adapted from original blog which appeared on the JPNIC Blog.
Koki Nakagawa is a member of the Japan Network Information Center (JPNIC) IP Address Department.
---
The views expressed by the authors of this blog are their own and do not necessarily reflect the views of APNIC. Please note a Code of Conduct applies to this blog.