For the first time this year, APNIC offered a third category of fellowship to the APNIC conference — the returning fellow.
Open to past recipients of an APNIC or APRICOT fellowship, the returning fellowships supported participants to continue their contribution to the APNIC community.
The thinking behind this was simple: your first APNIC or APRICOT conference helps you orient yourself and understand how things work; the second meeting is where you can start contributing meaningfully.
Eight returning fellows from six economies travelled to APNIC 44 in Taichung to join the conference week. The feedback APNIC received from them was overwhelmingly positive.
Many returning fellows said they have a much stronger grasp of key technical issues because of their participation. Shamiya Mizan, Team Lead – Telecommunication Network Operation Centre, Global Voice Telecom Ltd, Bangladesh says the skills she learned at APNIC 44 have translated to real changes in her work.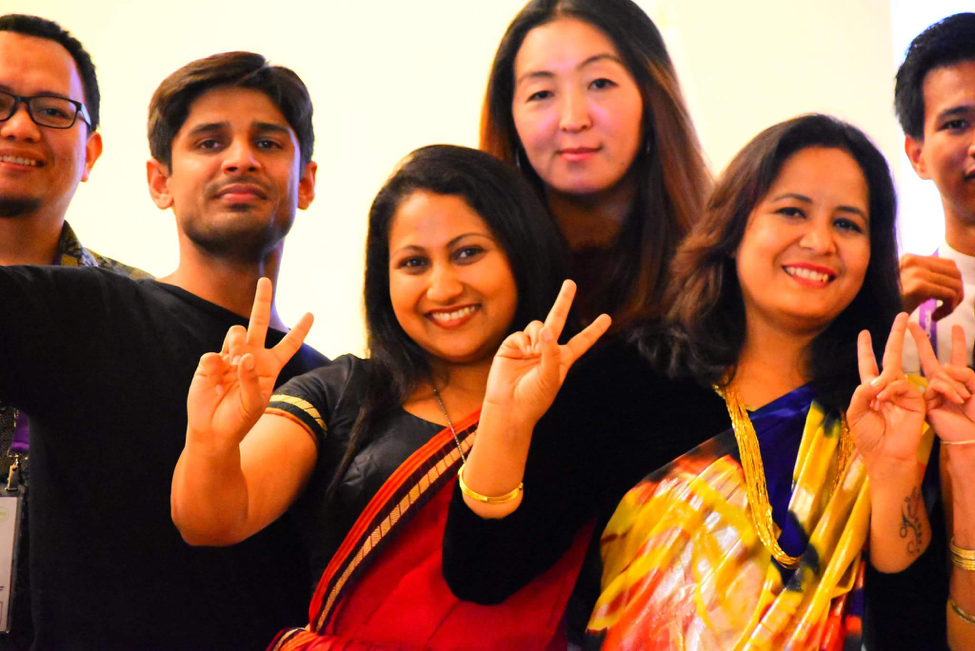 "The returning fellowship helped me to introduce the best practice method to run a 24X7 load carrying IP network at my workplace. I learnt about deploying a fully-functional IPv6 network from a presentation by APNIC staff member Shaqayeq Saleh and put her teaching into action."
Lylinh Chou, IP Network Manager, SINET, Cambodia added: "I now know and understand IPv4 exhaustion and IPv6 transition issues and implications."
Khalil Azizi from the National IT Professionals Association of Afghanistan feels he has a better understanding of the APNIC community after attending his second APNIC event. "It was really confusing for me in APNIC 42 as it was the first time that I heard things like NOG, SIG, Policy for /8 and others. But now having heard of these, gone away, learnt more, and returned, I am pretty familiar and I understand it well enough to form an opinion."
Shamiya adds "When I attended my first APNIC event I was shy and a passive attendee. But at my second APNIC event, I was proactive and more confident, which helped me have direct involvement in the mock policy SIG session. I also delivered one lighting talk."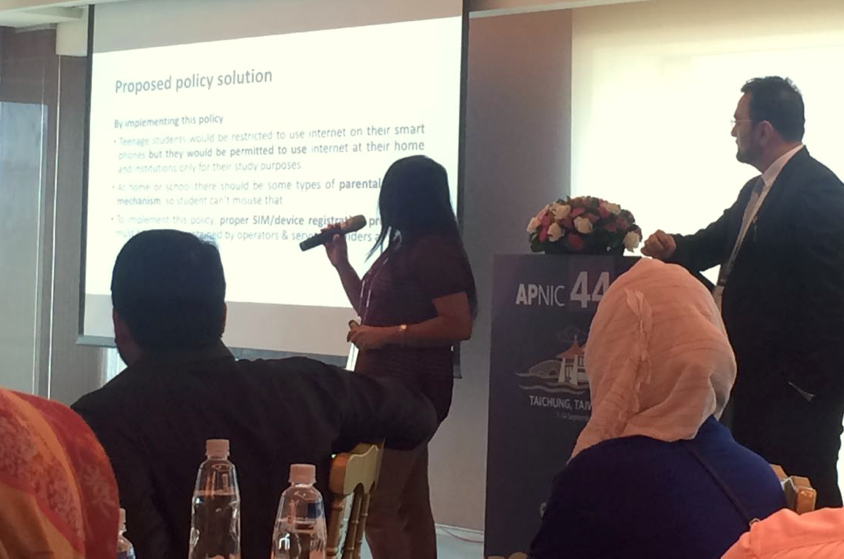 Shamiya wasn't the only returning fellow who identified the value of the mock policy SIG. Subhashini Kadurugasyaya from Bharti Airtel Lanka, Sri Lanka said, "During my first conference, the policy SIG was not clear at all. Participating in the policy mock session as a returning fellow and then attending the policy SIG gave me a very clear understanding of policy discussions."
Apart from sharpening their own technical skills, one of the most enduring benefits returning fellows named was being able to provide guidance for first-time fellows on technologies and operational issues discussed on the WhatsApp group.
"During my first conference I had doubts, but I was hesitant to go to the mentor for each and every clarification. But with the returning fellows who are senior, we could clarify any doubts within the team. New fellows were very comfortable discussing issues with returning fellows without needing to go to the mentors," said Subhashini.
"The community we've made with the fellows is very useful. We are all similar kinds of people in different places, so the knowledge and experience sharing via the alumni WhatsApp and Facebook Group is very useful," added Subhashini.
Shamiya Mizan sums it up perfectly "In my first event, I just made acquaintance with the APNIC community, but by my second event, I belonged to the community in my heart. It made me feel the APNIC community is my community."
---
The views expressed by the authors of this blog are their own and do not necessarily reflect the views of APNIC. Please note a Code of Conduct applies to this blog.