June 6 this year marked the fifth anniversary of World IPv6 Launch and there has been positive growth seen in IPv6 adoption year on year around the globe. In the Asia Pacific, Malaysia is now third, behind Japan and India, according to recent Google, APNIC & Akamai statistics on IPv6 adoption.
Last year was a very busy year for Telekom Malaysia (TM), and the growth of IPv6 adoption continues as IPv6 is introduced in the mobile and Wi-Fi service portfolios. In September 2016, TM officially launched Webe as its digital mobility subsidiary, and now Webe's mobile LTE readily supports IPv6 connectivity. Webe's coverage continues to expand, along with its subscriber base and hopefully will contribute further to the IPv6 adoption rate for the region.
In boosting IPv6 adoption and supporting the nation's aspirations, TM WiFi services across 3,000 locations nationwide also support IPv6 connectivity. TM WiFi services are available in many public areas, such as shopping malls, hospitals or even your local mamak spot. (Mamak restaurants serve mamak food and typically free WiFi — a truly Malaysian combination!).
Thus, IPv6 is becoming part of our norm without people even realizing it.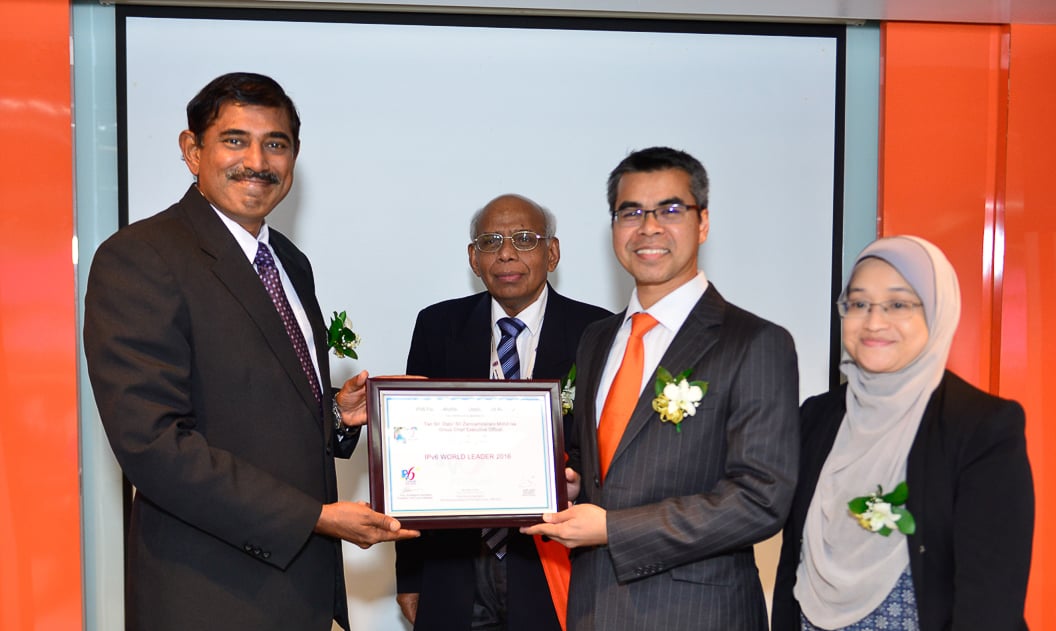 As our contribution to the Industry, TM has also contributed to the development of Technical Codes for the Guideline on IPv6 Deployment of IPv6 and Compliant Equipment under the purview of Malaysian Technical Standards Forum (MTSFB), together with the Malaysian Communications and Multimedia Commission (MCMC) and other local players.
Last year, the Global IPv6 Forum recognized TM's contribution to IPv6 in the region by awarding the Jim Bound Award for what was described as an exemplary deployment of the protocol.
What's next? In this era of convergence, we are adamant about making life and business easier to adopt IPv6 , and to ensure the momentum for IPv6 continues to grow.
Azura Mat Salim is a Specialist at Telekom Malaysia and part of the network architecture and strategy team that establishes strategic direction on new network technology adoption in the area of packet core. 
---
The views expressed by the authors of this blog are their own and do not necessarily reflect the views of APNIC. Please note a Code of Conduct applies to this blog.