After receiving overwhelmingly positive feedback for the session last year, the Thai Network Information Center Foundation (THNICF) and BKNIX, the neutral Internet Exchange Point (IXP) in Thailand, held the BKNIX Peering Forum again this year, on 15-16 May.
This year, the forum focused on mitigation of DDoS attacks and provided technology updates for Internet users. More than 150 people attended, most of them from telecommunications and Internet businesses.
The topics included issues such as 'Dyn-DDoS and DNS', 'Design & Deploying of CDN and Cloud', and 'Cloud Driven ICT Transformation'.
It also featured a lecture by Andrew Sullivan, the former chairman of the Internet Architecture Board, as well as other Thai and foreign expert speakers including Philip Smith from the Network Startup Resource Centre, Martin Levy from Cloudflare, Donny Chong from Nexusguard, and Dr Jumpoth Puritatkul from Huawei.
Dr Gotham Arya, the chairman of THNICF, said at the opening ceremony that BKNIX had grown substantially since last year, with more members and greater exchange of Internet information, and that the administrators have placed more emphasis on the development of various mechanisms to enhance the service quality.
"We pay special attention to the network system security", said Dr Arya. "Recently, we have developed the mechanism to relieve the impact of DDoS attacks on our members."
Professor Kanchana Kanchanasut, Vice Chairman of THNICF and the initiator of BKNIX, said: "The main objective of BKNIX is to reduce the cost of Internet service provision in the country, reduce the complexity of data exchange system and increase the speed of data exchange."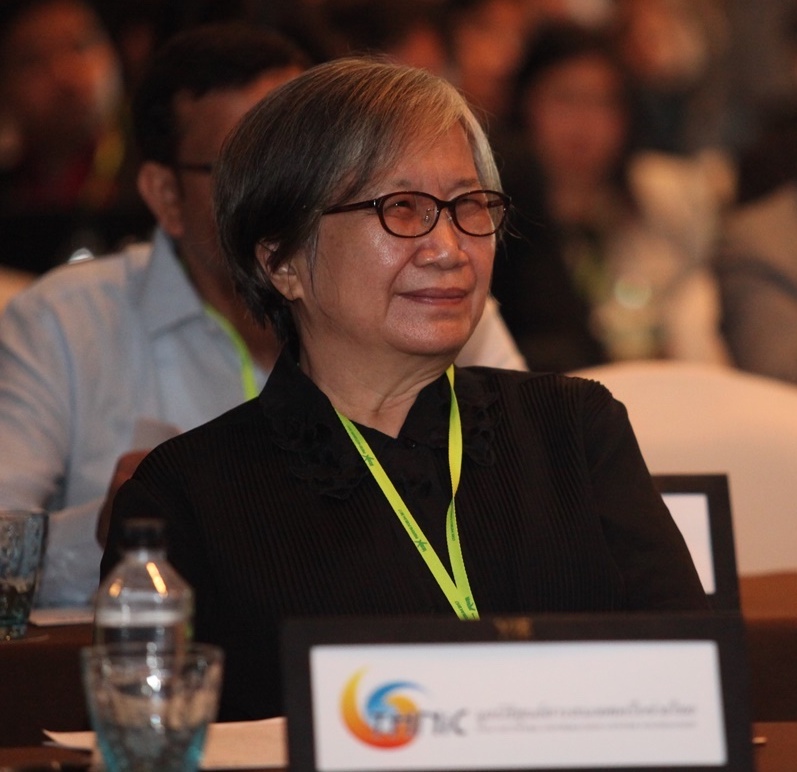 "This annual forum encourages the service providers on infrastructure and data, both in and out of the country, to meet, to exchange knowledge and experience, and to mutually develop their businesses," she said.
"The forum is seen as an arena to discuss the trends of influential technology, enabling the efficient business administration and mutual internet service provision. This will lead to the benefit of the overall domestic users."
In addition to the exchange of knowledge, the event offered negotiation points for collaboration among the participants, including ISPs, content distribution networks, Internet data centres, carriers, Internet Exchange Points, and other relevant service providers in Thailand and from other countries such as Australia, India, Canada, England, Ghana, Hong Kong, Malaysia, Singapore, USA, Nigeria, Cambodia and Myanmar.
Parkpoom Tripanata is Advisory Director at THNIC.
---
The views expressed by the authors of this blog are their own and do not necessarily reflect the views of APNIC. Please note a Code of Conduct applies to this blog.