Bangkok Neutral Internet Exchange (BKNIX) is the first neutral Internet Exchange Point (IXP) in Thailand. It was established to improve the quality and speed of the Internet in Thailand and help lower the cost of Internet access for consumers.
BKNIX was officially launched in February 2015, but this was preceded by two years of discussion.
In early 2013, we first reached out to stakeholders such as ISPs, relevant local regulators, governmental research centers and educational Internet network organizations to introduce the neutral IXP concept.
We also held our first formal meeting in May that year, which was hosted by the Thai Network Information Center (THNIC) Foundation and Thailand's National Broadcasting and Telecommunications Commission (NBTC). At that meeting, we discussed ways to improve current local connectivity in Thailand, including the benefits of establishing a neutral IX, using legacy Layer3 connections and moving to pure Layer2 connections. Randy Bush from Internet Initiative Japan (IIJ) and Phillip Smith from Network Startup Resource Center (NSRC) also attended to pass on their knowledge and experience with establishing Layer2 IXs in other regions in the world. Attendees at that meeting accepted the neutral IXP concept and proposed that an open working group be established to allow everyone who was interested in collaborating on an elementary implementation.
In March 2014, a second meeting was held to update stakeholders on the outcomes of the working group and discuss appropriate locations for the IXP. The criteria for the location was as follows:
It should be neutral and open for members to create a fibre optic connection from their own cable or rent a circuit independently from any third-party providers to IXP infrastructure with no restricted condition nor unacceptable price over international standard price list
It must be a highly reliable, secure and located away from flood and other known natural disaster paths
It must have a business plan to encourage business partners and members to join, to ensures its sustainability
Following this meeting, BKNIX Co. Ltd was established as a not-for-profit company operated under the THNIC Foundation, to act as a neutral body to promote the development of the Internet in Thailand, including developing and managing what was to be BKNIX. Note: establishing the company was important for complying with local law and regulations associated with a license to establish and manage an IXP in Thailand.
Looking to the IXP community for support
The first of BKNIX's two IXPs was set up in Bangna, which is located on the outskirts of Bangkok's inner city. The second is located much closer to the inner city in the Cyberworld Tower in Huaykwang. Having the two locations provides redundancy and broader access for members.
Before we launched the first IXP, we sent a group of engineers to Sweden to receive training  from Netnod, a not-for-profit, neutral and independent IXP. Google was also helpful in sponsoring training, and providing best practices and knowledge for our engineers, as were IIJ, ISOC, NECTEC and NSRC – the latter three helped with acquiring most of the equipment.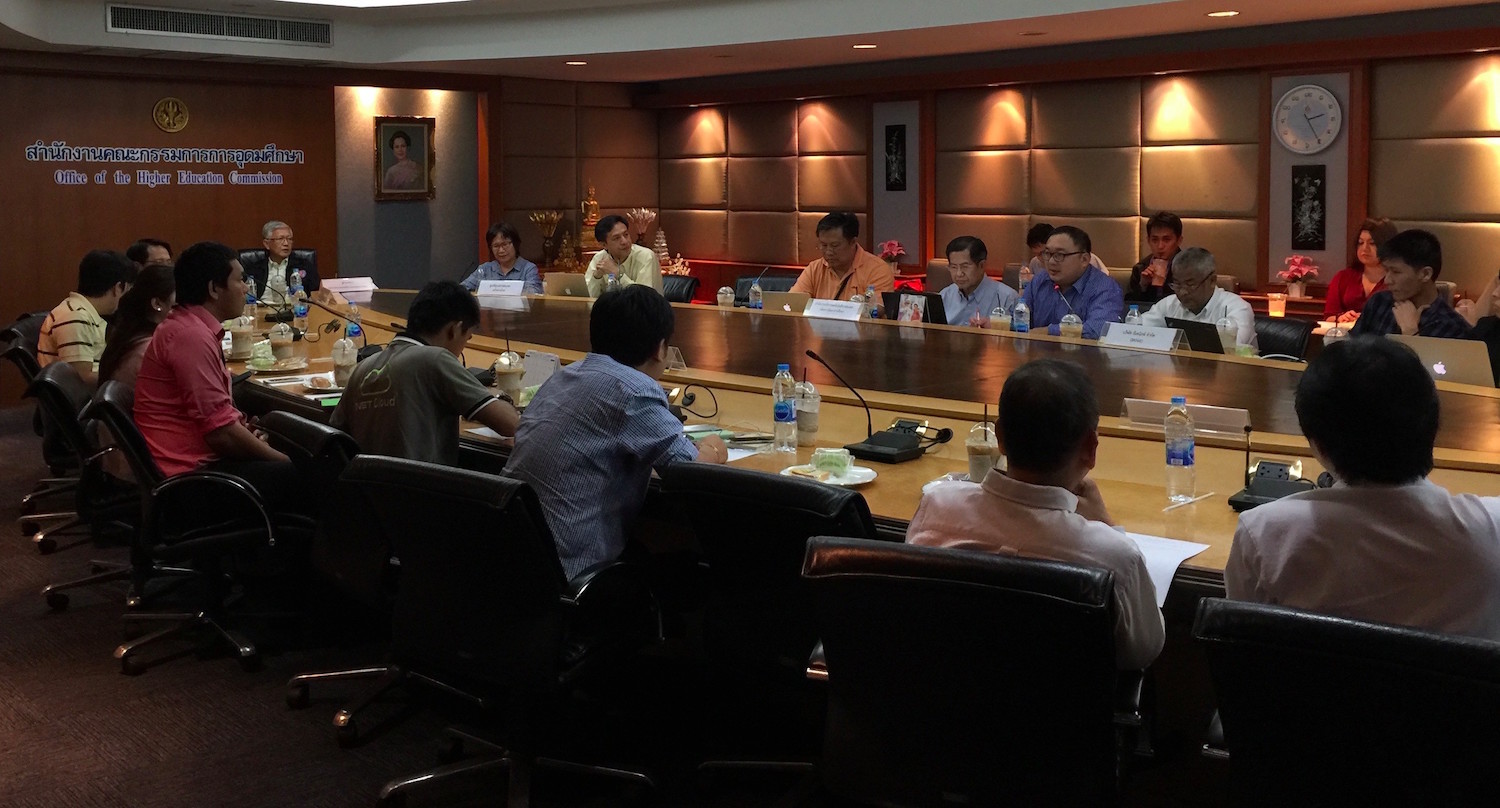 We recognize the need to stay up to date with trends in technology so that we can provide innovative services for our members. This is why our engineers participate in discussions at Asia Pacific Internet Exchange (APIX) meetings held at APNIC and APRICOT conferences, where they learn and share best practices, expertise, new technical issues and lesson-learned.
Learn about the Asia Pacific Internet Exchange Association
We also provide opportunities for our members to develop their skills and peering capabilities too, hosting an annual BKNIX Peering Forum – BPF 2017 will be happening from 15 to 16 May 2017.
Three steps to success
As I've outlined above, a lot goes into establishing an IXP. Upon reflection, there were three key steps that I'd recommend others include in their own IXP plans:
Include ISPs in the process from the very beginning – they will be your main members and your success will ultimately be gauged on them, particularly major ISPs, connecting to your IXP. Along the way, it's important to highlight:

organizations like BKNIX are not competitors, and
although an IXP will enable smaller ISPs to enter the market (increasing competition that may affect business), in the long run, connecting to an IXP ­will improve service development and increase access to more users

Be open and neutral – and stay that way. These features are important for building confidence among members and potential participants that the IXP is not being compromised
Establish an administrative body – this must be a legitimate organization under relevant law and regulations from the beginning. This will protect you from legal issues that might affect your service in the future.
BKNIX was ultimately established to minimize the complexity of the domestic Internet network, but the flow-on effects have been just as important. It has improved the efficiency of information exchange between local ISPs, reduced their operational costs, provided an opportunity for smaller ISPs to develop, and increased competition, all of which has resulted in better Internet quality, speed and connectivity.
With more operational money and competition for users, ISPs have also focused on developing greater accessibility to reach new customers in rural areas. It's hoped this expansion will improve learning and economic development outside of urban cities, which will improve Thailand's standing.
Co-authored by Kittinan Sriprasert
Werachart Muttitanon is Project Coordinator at BKNIX.

---
The views expressed by the authors of this blog are their own and do not necessarily reflect the views of APNIC. Please note a Code of Conduct applies to this blog.