It's well known that unallocated IPv4 address space is rapidly exhausting and may no longer be available for new distribution. As a consequence, IPv6 deployment and adoption are getting increasing attention, both good and bad.
Besides the questions of technical capacity and commercial gain, the ignorance of this rapidly growing concern is largely due to the fact that existing users, providers, and stakeholders do not see any pressing need for IPv6 adoption.
For small island developing states (SIDS) like Papua New Guinea (PNG), IPv6 adoption plans are compounded by the lack of basic connectivity, infrastructure, and appropriate regulatory policies. However, the economic and political conditions from within each economy/state may foresee a unique investment enabler.
As one of the larger SIDS in the region, in terms of economy and demography, PNG has the potential to champion IPv6 deployment, particularly among its development initiatives and increasingly automated natural resource sector.
Increased access triggered by National Transmission Network and Rural Communication Project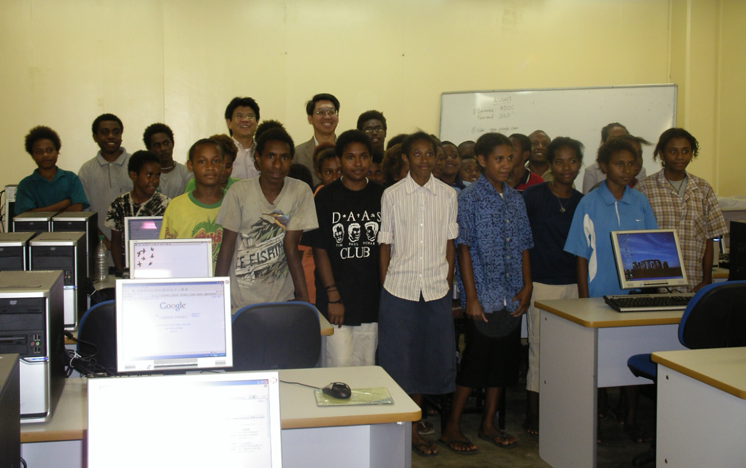 Since the endorsement of the National ICT Policy in 2008, PNG has experienced significant changes in its ICT sector. During this time, the government has undertaken two large-scale communication infrastructure projects – the National Transmission Network (NTN) and the Rural Communications Project (RCP) – that has grown the number of Internet users from around 75,000 in 2008 to almost one million in 2016.
The higher capacity and more reliable domestic network has increased opportunities for the provision and use of IP-enabled services in all sectors.
Consequently, this will place an unprecedented demand on ISPs and network operators for unique IP addresses, which will potentially be a dilemma for Internet users, services providers, and other stakeholders in a country without IPv6 adoption plans.
Industrial Internet of Things in PNG mining industry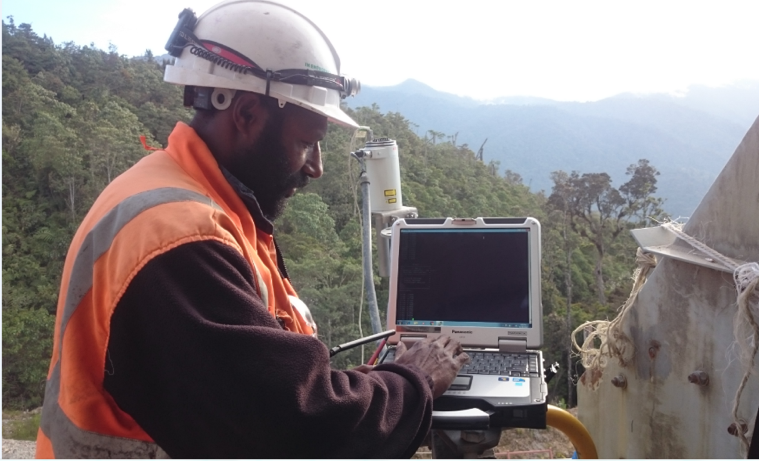 PNG is being labelled by global investors as an island of gold floating on oil. Currently, there are eight operating mines producing over one million ounces cumulatively of gold, copper, silver, and nickel annually; and many more mining prospects are continually being discovered with huge ore reserves.
Global mining giants like Rio Tinto and Anglo American are investing in cutting-edge Internet of Things (IoT) technology, more specifically Industrial Internet of Things (IIoT) to improve production, reduce cost, streamline logistics, and improve equipment and human safety in mining sites and processing plants.
Safety is paramount in such industries and plays an increasing role in determining mine development strategies and the type of processing plants constructed – both of which are already difficult to plan for with PNG's rugged terrain, deep seas, mighty rivers and unpredictable weather.
These IIoT technologies will undoubtedly modernize traditional industrial communication systems with IP-based services and might be a choice of industrial communication in operating and monitoring remote controlled equipment and processes, including hazard identification in PNG mining sites, by potential developers.
The PNG government already works hard to attract potential developers to make available essential services such as energy, water, communication, transport infrastructure, and port services. But to attract industry giants with their smart technology, PNG, as a nation, needs to invest in technology advancements. In this case, the government's next ICT development plan should include IPv6 readiness for such industry demand forecasts. It may not be obvious at this time, but it is necessary to prepare for this industry trend.
Going forward
PNG is progressing well in terms of ICT development planning and implementation, institutional arrangements, capacity strengthening, and policy development. The increased connectivity and access would undisputedly multiply the current opportunities and challenges to a whole new level as digital inclusion and citizenship unfold.
Currently, the IPv6 Deployment Status for PNG shows 79 hosts that have IPv6-enabled sites accepting IPv6 emails with an authoritative DNS server. However, most of them are not reachable by whois. This may indicate a lack of stakeholder support and bottom-up planning by the organizations. In the absence of commercial value, an IPv6 deployment plan must be policy-driven by the national government as part of regulatory standards compliance.
The initiative would not only be proactive and appropriate but also a sustainable approach, as IPv6 is an integral part of the Internet's evolution. The solution of IPv6 governance does not lie only in technology; it includes administering technology through progressive policies and thinking about policy solutions coupled with technical solutions.
Stanley Osao is a communication engineer by profession, Internet governance activist, and founder of Internet PNG Clique. He is involved extensively in regional and international Internet ecosystems and multistakeholder organizations.
---
The views expressed by the authors of this blog are their own and do not necessarily reflect the views of APNIC. Please note a Code of Conduct applies to this blog.