Indonesia's largest Internet Exchange Point, Indonesia Open IXP, and Bangladesh's first and only Internet Exchange Point, BDIX, have become the latest network operators in the Asia Pacific to install and switch on RIPE Atlas Anchors.
The Anchors actively measure Internet infrastructure globally, providing an unprecedented understanding of the state of the Internet in real time. Open IXP and BDIX join seven other Asia Pacific hosts to accept and install APNIC-sponsored RIPE Atlas Anchors in the past 12 months.
"We are always looking at ways to improve our network's infrastructure," says Sumon Ahmed Sabir, who has been working in the Bangladesh Internet Industry for last 19 years and is one of the principal founders of BDIX.
"The Anchor has allowed us to analyze our network in more depth and has helped us decide where to upgrade and further develop our infrastructure."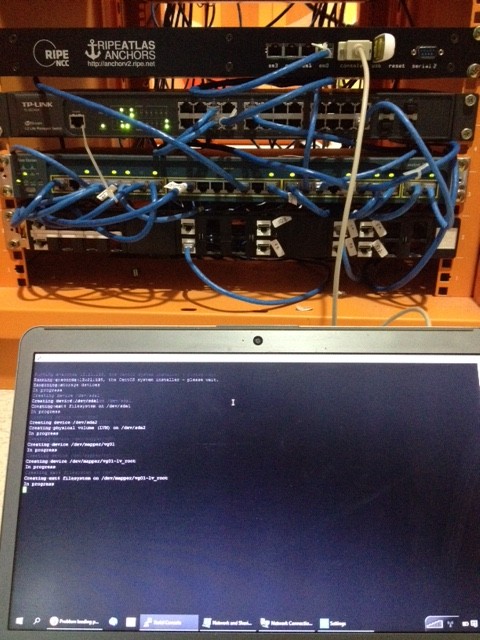 The Atlas project employs a global network of probes that measure Internet connectivity and reachability, and users can define their own measurements to the destination of their choice.
The large amount of data they collect is made available to everyone.
Johar Alam Rangkuti, founder of Open IXP, finished installing and configuring his Anchor this week and is now looking forward to seeing what sort of data it will provide.
"It's fun to see what the Internet looks like, which is what the Atlas project is trying to do, map the Internet," Johar says.
APNIC-supported Atlas Anchors are now deployed in Bangladesh, India , Indonesia, Maldives , Nepal , Pakistan , Philippines , Singapore, and Sri Lanka . Discussions are in progress to deploy anchors in other economies in the Asia Pacific.
You can access the anchoring measurements for all anchors at: https://atlas.ripe.net/anchors/list/
Learn more about RIPE Atlas anchors.
---
The views expressed by the authors of this blog are their own and do not necessarily reflect the views of APNIC. Please note a Code of Conduct applies to this blog.