A short time ago I blogged about successful RIPE Atlas Anchors deployments in Sri Lanka, Singapore, India and Nepal.
I am happy to report that recently two more economies have joined this list: Philippines and Pakistan.
The goal of RIPE Atlas Anchors is to actively measure Internet infrastructure globally, providing an unprecedented understanding of the state of the Internet in real time.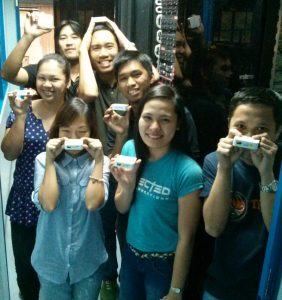 Atlas project employs a global network of probes that measure Internet connectivity and reachability, and users can define their own measurements to the destination of their choice.
The large amount of data they collect is made available to everyone.
But what do hosts think of this?
In the Philippines, the RIPE Atlas Anchor is hosted by ASTI in Quezon City and sponsored by APNIC.
"ASTI hosted an Atlas Anchor in order to be of service to the global internet community in hosting critical internet resources, as well as hosting internet measurements tools to assess the health of the network that we all benefit from."
"It will aid local internet researchers in getting a snapshot of the performance of our local internet, so that they can make recommendations for infrastructure improvements that is based on quantitative evidence."
In Pakistan, the Anchor is hosted by COMSATS in Islamabad, and also sponsored by APNIC.
"CIS was the pioneer Internet Service provider in Pakistan, and continuing with this legacy, we are the first to initiate the installation of the RIPE Atlas Anchor with the outstanding support of APNIC. This will help in enhancing our integration and system to guarantee that our clients in Pakistan get the best internet experience. We will now have comprehensive and accurate information about the internet, and can investigate network glitches in real time at the anchor, understand the precise issue, and resolve it immediately."
---
The views expressed by the authors of this blog are their own and do not necessarily reflect the views of APNIC. Please note a Code of Conduct applies to this blog.