Telekom Malaysia. Photo by CEphoto, Uwe Aranas, via Wikimedia Commons
In August 2015, Telekom Malaysia became one of the top-10 IPv6 network operators in the world, according to World IPv6 Launch, measuring over 15% IPv6 deployment.
These figures are comparable to APNIC Labs results , which also reveal that both IPv6 capabilities and preference have increased by over 50% since the start of 2015.
This growth has been a great achievement and reward for over 10 years of development. Most importantly our customers are receiving the benefits from IPv6, notably more public address space, as well as default IP assignments.
Building a network and awareness from inside-out and top-down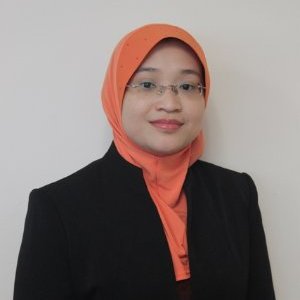 Telekom Malaysia (TM) started deploying IPv6 in 2004 but did not make it available for commercial services until 2011.
Our inside-out approach meant we started by first enabling the core IP network before moving outwards to customer endpoints. We chose this approach because of the challenges associated with Customer Premises Equipment (CPE) compatibility; the cost of providing one-to-one replacement being the biggest challenge.
In 2012, TM started providing compatible CPEs to its customers, before launching its dual stack service in 2013. Our migration strategy was to give room to existing users to make their own graceful switch to IPv6, while new users will be using IPv6 whether they realize it or not.
The support that we have had from TM's senior management and our vendors has played a very important role. The IPv6 transition was something that was going to affect our entire network service, including our internal Enterprise LAN, so it was vitally important to have buy-in from top management along the way. Even more so since IPv6 may not provide any apparent or immediate financial gain.
In terms of our vendors, their support in hardware and software readiness as well as speed in providing patches or upgrades was extremely important to meet our high customer service requirements.
Be proactive before regulation begins
TM's deployment of IPv6 was driven by two primary factors: the responsibility to drive IPv6 adoption as the nation's leading communication service provider; and to ensure business continuity for all our customers, in view of global IPv4 address exhaustion.
By being proactive at such an early stage, I believe TM has gained an edge on its competitors and it allowed for a more seamless transition when the Malaysian Communications and Multimedia Commission (MCMC) enacted its IPv6 adoption act in June 2015.
Kudos need to go to our regulatory body (MCMC) for developing strict guidelines that provided the necessary push required for all Malaysian ISPs to move to IPv6. Without the act, ISPs may delay IPv6 adoption due to the lack of commercial demand and the associated costs.
Commercial demand for IPv6 is still an issue for many network operators including TM. Although I'm happy with TM's increasing IPv6 traffic and awareness, I feel more can be done to improve demand.
Without clear incentives or more strict measures to upgrade CPEs, we will have to continue to support IPv4. Thus, the next focus should be on increasing the IPv6 footprint and exiting IPv4.
IPv6 deployment: Three tips from Telekom Malaysia
 Below are my tips for ISPs wanting to deploy IPv6:
Get buy-in from top management—IPv6 may not provide any apparent or immediate financial gain so you need to educate management on the long term benefits.
Build awareness—awareness is key from the top of the company down to its end users.
Purchase the right equipment—even if you don't intend to deploy IPv6 immediately, IPv6 support or compatibility should be mandatory for any IP network equipment purchases.
Azura Mat Salim is a Manager at Telekom Malaysia, based in Kuala Lumpur. She has been in the telecommunications industry for 12 years. She is responsible for the overall IPv6 strategy, design and deployment in Telekom Malaysia as well as establishing strategic direction on new network technology adoption in the area of packet core.
---
The views expressed by the authors of this blog are their own and do not necessarily reflect the views of APNIC. Please note a Code of Conduct applies to this blog.