Internet use in Cambodia has grown by over 400% since January 2014, according to a report released by Singapore-based firm, We Are Social. This means almost 4 million Cambodians are now active users of the net, primarily through mobile devices.
This growth is being driven by a number of factors including the decreasing costs of smart mobile phones and access, improved mobile Internet coverage and a burgeoning youth population with a thirst for social and new media – about 80% of traffic is estimated to being driven by Facebook, YouTube and messaging Apps.
This scenario is not uncommon among developing economies in our region and only further supports the Internet Society's claims that the majority of the next 1 billion people to connect to the Internet will do so through mobile devices.
This growth posses a problem for mobile network operators who will find it more and more difficult to apply NAT to their current IPv4 allocation as a way to upscale their network – it's a solution for today, not for the future. For this reasons Cambodia needs to embrace IPv6.
Editors note: there are 30 delegations of IPv6 in Cambodia – 27 /32s and 3 /48's. The first allocation was to City Link in February 2010.
Becoming familiar with IPv6
At the moment, IPv6 in Cambodia is not essential nor is it in demand by customers, who will ultimately provide the impetus for networks to deploy it. But, that doesn't mean we should not start thinking about it.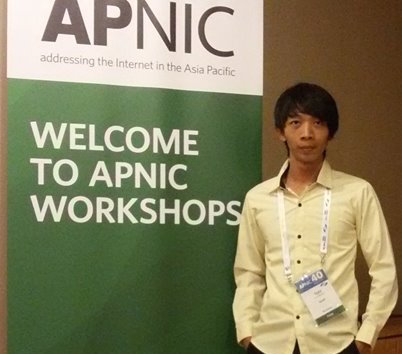 The Cambodian Government has the power to move IPV6 forward and it is pleasing they have requested for ISPs to deploy IPV6 sooner rather than later. However, one player that needs to become IPv6 ready now is the university sector.
Currently we don't have many engineers in Cambodia who know much about IPv6. The select few who know how to deploy it have concerns about its security and reliability.
We should prepare our next generation of network operators while they are at university and teach them the skills to deploy and configure IPv6. Further, universities should take a lead and deploy IPv6 to allow students to become familiar with it and understand its benefits.
Familiarity is the key. When I talk about IPv6 with students, they become nervous and scared because they think it is difficult to use 128-bit hexadecimal numbers compared to 32-bit IPv4 addresses. This is a small issue in the grand scheme that can be overcome through training and practice.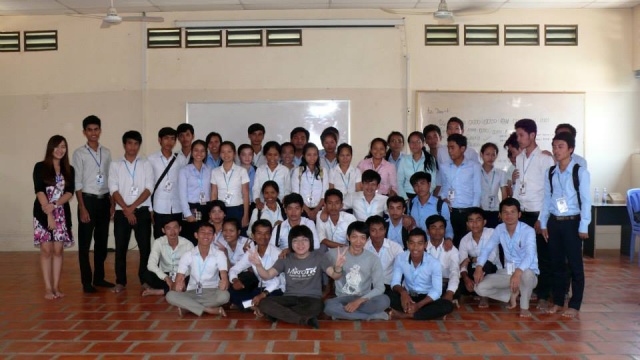 Having attended APNIC 40, it was interesting to see that similar scenarios are playing out in other economies in the region. Countries like Japan and Malaysia are leading the way in Asia and it was good to learn from people helping to achieve this. What I'm trying to do now is to spread these lessons through my country so IPv6 becomes the norm for the 12 million people in our population who connect to the Internet for the first time.
Teav Sovandara is a network and system engineer for MaxBIT ISP in Cambodia, with nearly five years experience in the field. He also runs personal workshops and maintains a website – Engineer Life – to share his knowledge and experience with university students and other interested people.
---
The views expressed by the authors of this blog are their own and do not necessarily reflect the views of APNIC. Please note a Code of Conduct applies to this blog.