APNIC was again proud to sponsor and participate in MyNOG 5, held 17-20 August in Kuala Lumpur, Malaysia.
The Malaysia Network Operators Group (MyNOG) brings together network operators in Malaysia to encourage knowledge sharing, learning and co-operation, and provides a forum to discuss operational issues and technologies of interest. Their fifth annual conference consisted of three days of workshops (17-19 August) and a Conference day (20 August).
APNIC's Senior Training Specialist Nurul Islam Roman and Senior Internet Resource Analyst Anna Mulingbayan provided training during the workshops and presented during the conference. They were also on hand to liaise with and answer local Members questions.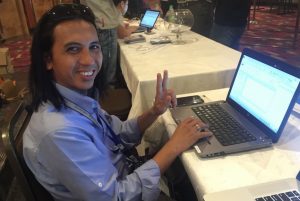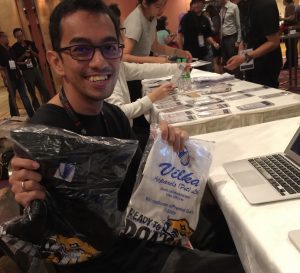 During the conference, we helped four members create their ROA. We also evaluated the requests of two members to get /32 IPv6 delegation for free.
APNIC staff activities included:
Nurul conducted an advanced MPLS routing workshop
Anna presented during the conference on RPKI and IPv4 transfers (see below)
Anna and Nurul liaised with MY community and members
Register for October workshop
APNIC will return to Malaysia in October to deliver a three-day Routing Workshop.
This intermediate level workshop is designed for mid-level to senior technical and design staff of ISPs, network operators and other enterprises, who are involved in day-to-day network operations and planning functions.
The workshop will run from 26 to 28 October 2015, in Selangor, Malaysia and be delivered by APNIC's Senior Training Specialist, Nurul Islam, and Training Officer Sheryl (Shane) Hermoso.
Register now and pay before 5 October 2015 to get the early-bird rate.
---
The views expressed by the authors of this blog are their own and do not necessarily reflect the views of APNIC. Please note a Code of Conduct applies to this blog.