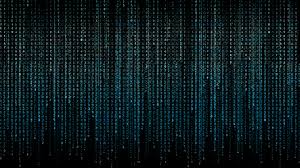 Do you need more IP addresses but have already received your maximum IPv4 delegation from APNIC? Have you considered IPv4 transfers or referral applications?
All new and existing APNIC Members are eligible to receive a maximum of /21 IPv4 address under the current IPv4 address policy. If your network has a requirement for additional IPv4 addresses, you may be eligible to receive them from other sources under the IPv4 transfer policy.
APNIC provides numerous services to help you locate a source of IPv4 address including the public "apnic-transfers" mailing list and IPv4 listing service.
The "apnic-transfers" mailing list can be used to discuss your requirements for additional resources as well as to make other APNIC Members aware if you have unused IPv4 addresses available for transfer.
In preparation for receiving IPv4 address transfers, you may choose to request pre-approval by completing the "Transfer Pre-Approval" form in MyAPNIC. This will give you assurance of receiving a certain amount of IPv4 addresses, without providing transfer justification again, once a source of transfer is located and the transfer size is within the approval. On receiving your pre-approval, APNIC can also list your pre-approval in the IPv4 listing service page so potential sources of IPv4 address can make contact with you.
You can also view the transfer log to view details of all IPv4 transfers that have been processed by APNIC.
If your IPv4 is no longer sufficient for your growing customer base, you can also use the Referral Application to apply for Internet number resources on behalf of your customer's and help them get the IPv4 address space they need. The benefits of the Referral Application are:
you can grow your network and customer base by getting Internet resources (IPv4, IPv6 and AS Numbers) on behalf of your customers without depleting your pool
you can build customer loyalty by using your knowledge on APNIC procedures and policies to assist your customers and prospective customers with their Internet resource needs
you can remain an authorized contact for your customer's account, keeping you connected to your customer
You can complete the referral application form via the MyAPNIC home page after you log in.
---
The views expressed by the authors of this blog are their own and do not necessarily reflect the views of APNIC. Please note a Code of Conduct applies to this blog.