APNIC 38 Workshop week began yesterday in Brisbane.
Three topics are offered: Advanced BGP, IPv4, IPv6 with Philip Smith (APNIC) and Amante Alvaran; Advanced MPLS with Nurul Islam (APNIC), Ram Krishna Pariyar (Subisu Cablenet); and Network Security with Sheryl Hermoso (APNIC), Adli Wahid (APNIC), Champika Wijayatunga (ICANN).
Workshop participants have traveled from Bangladesh, Cambodia, Germany, Indonesia, Mongolia, Nauru, New Caledonia, New Zealand, PNG, Singapore, Solomon Islands, Tuvalu and Vanuatu to attend.
Check out the APNIC 38 Workshop week photo album here.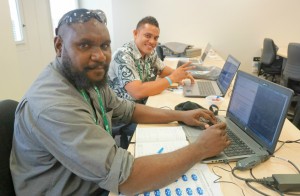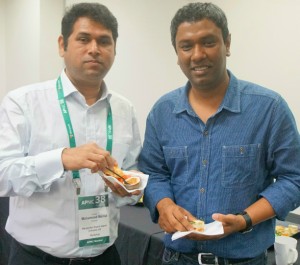 ---
The views expressed by the authors of this blog are their own and do not necessarily reflect the views of APNIC. Please note a Code of Conduct applies to this blog.