APNIC is pleased to announce that the APNIC Resource Explorer (REx) now provides global Internet data, statistics, and measurements.
When REx was launched to replace stats.apnic.net, users sought the inclusion of information on resources that are not managed in the APNIC system, including all other regions and economies, as well as resources managed in other RIRs but deployed in the Asia Pacific.
REx now offers global resource distribution figures for IPv4, IPv6, and Autonomous System Numbers (ASNs) and the history of the number of delegations and addresses delegated. REx also provides the list of all delegations currently in place around the world.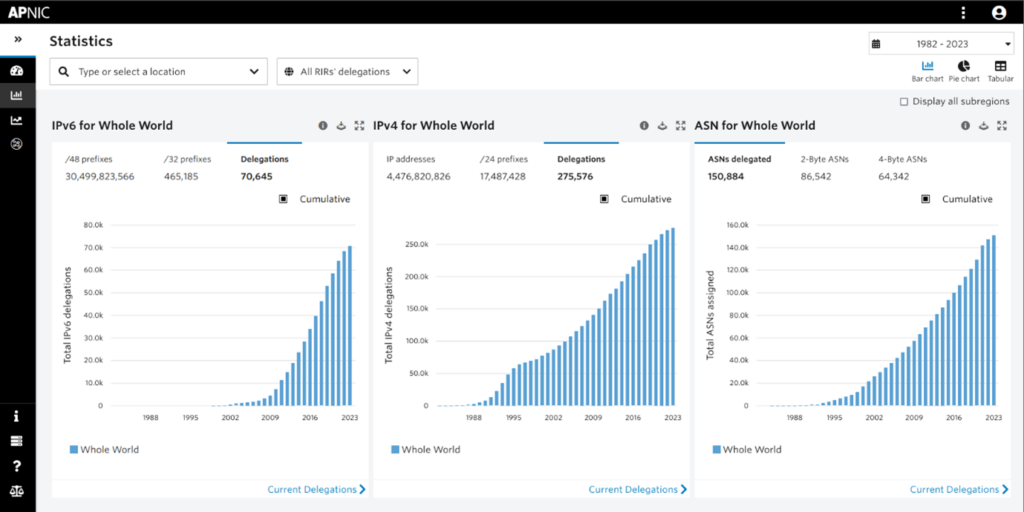 The resource distribution information presented by REx is based on data collected from the delegated stats files and transfer logs provided by the five RIRs. All the data presented can be filtered by specific regions, sub-regions, and economies. Multiple locations can be selected, providing users with the ability to compare them. REx also allows filtering data by RIR.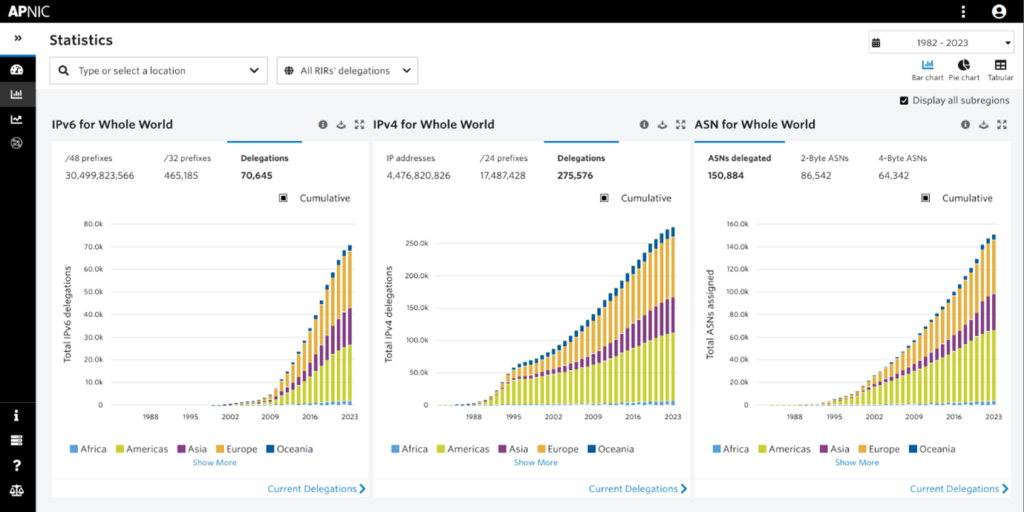 The list of current delegations has also been improved. REx now includes transfer dates in addition to the resource's original delegation date. To provide resource holder names, REx relies on registrant information made available by RDAP.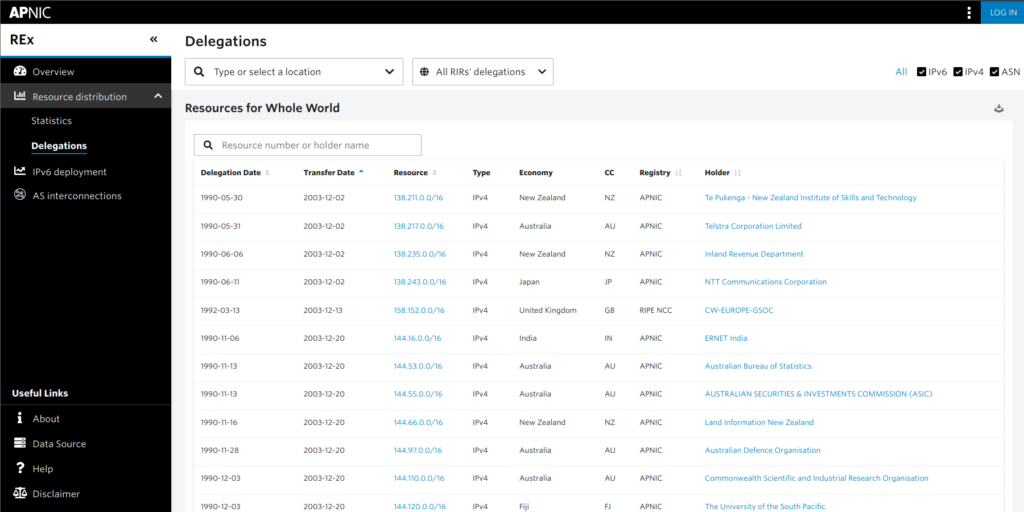 In addition to resource distribution figures, REx now also provides IPv6 deployment measurements and ASN interconnection visualizations for the rest of the world.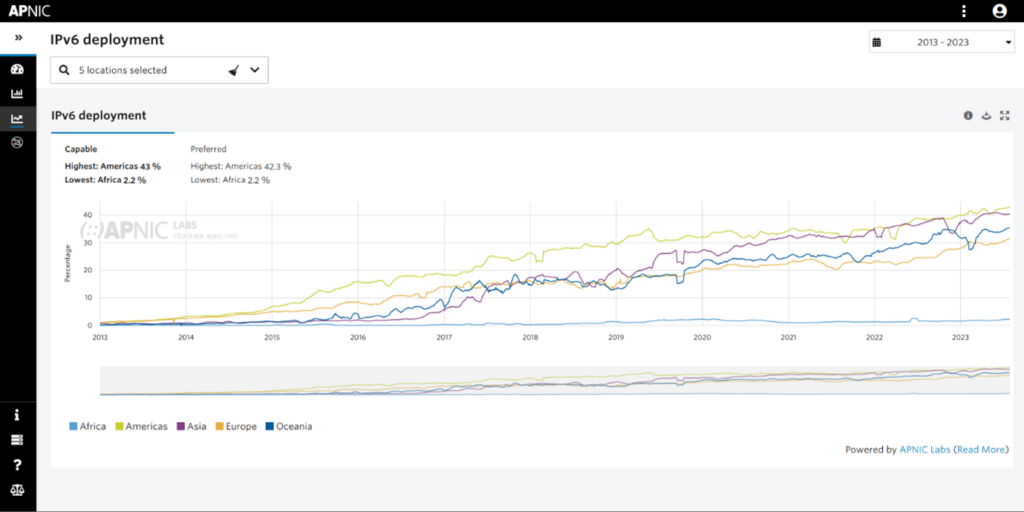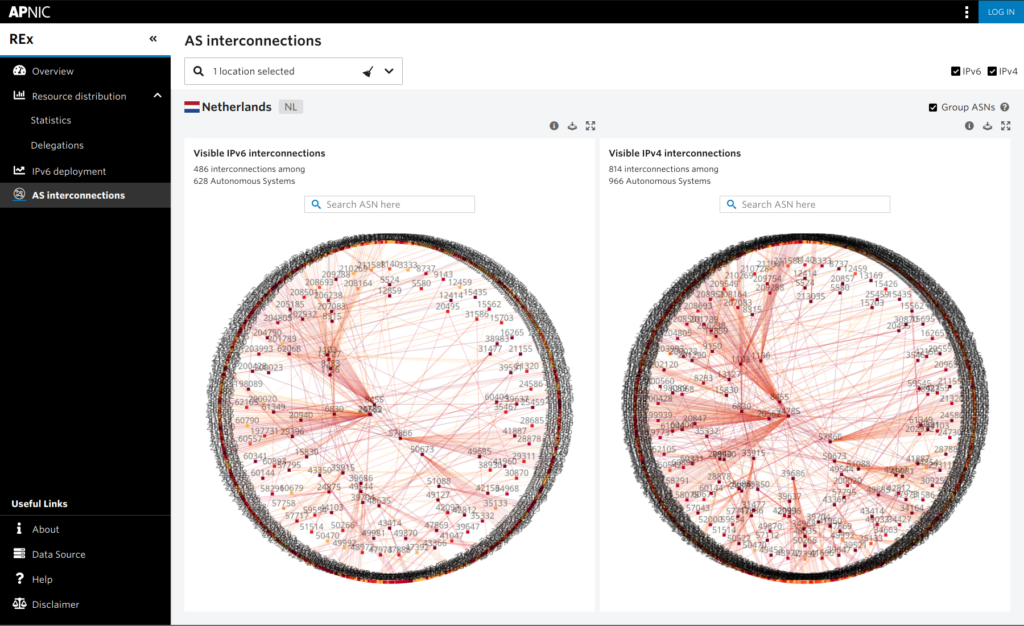 With these added features, REx is now available to the entire Internet community.
---
The views expressed by the authors of this blog are their own and do not necessarily reflect the views of APNIC. Please note a Code of Conduct applies to this blog.