With Internet traffic increasing three-fold during the COVID-19 pandemic, we at the Indonesia Network Information Centre (IDNIC), together with the Indonesian Internet Service Providers Association, were both looking for a better way to monitor domestic routing incidents, such as route leaks and prefix hijacking. We were also interested in growth in IPv6 and RPKI deployment.
The problem was, we didn't have a dedicated monitoring platform and reporting dashboard, despite there being well-known tools such as the RIPE Atlas and BGPlay. With much more world-class content being hosted on the Indonesian Internet eXchange, we decided we needed our own monitoring and reporting dashboard.
So we created KADABRA.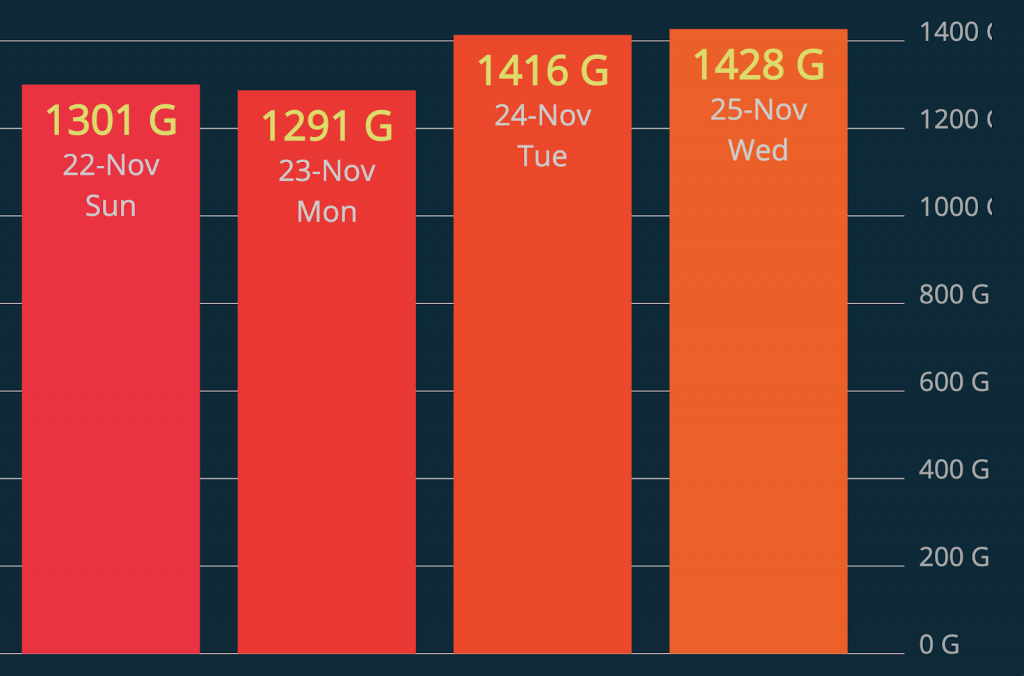 To release this platform and do our part to help make traffic stable across Indonesia, we at IDNIC put a lot of effort into developing and releasing this service to the public.
KADABRA can handle five key functions:
Monitoring Internet resource growth (IPv4, IPv6 & ASN)
Monitoring RPKI deployment growth in Indonesia
Recording incidents for AS_Path changed, route leaks, and prefix hijacking using BGPlay
Our own Routing Information Service (RIS) live and Visualize RIS (VRIS) using BGP data from our IXP
Public RPKI validator using GoRTR and Routinator with high availability deployment
We will explore these in more detail below.
RIS & VRIS
The RIS and VRIS tools help visualize data related to the path, prefix, and ASN, as you can see below for AS45102.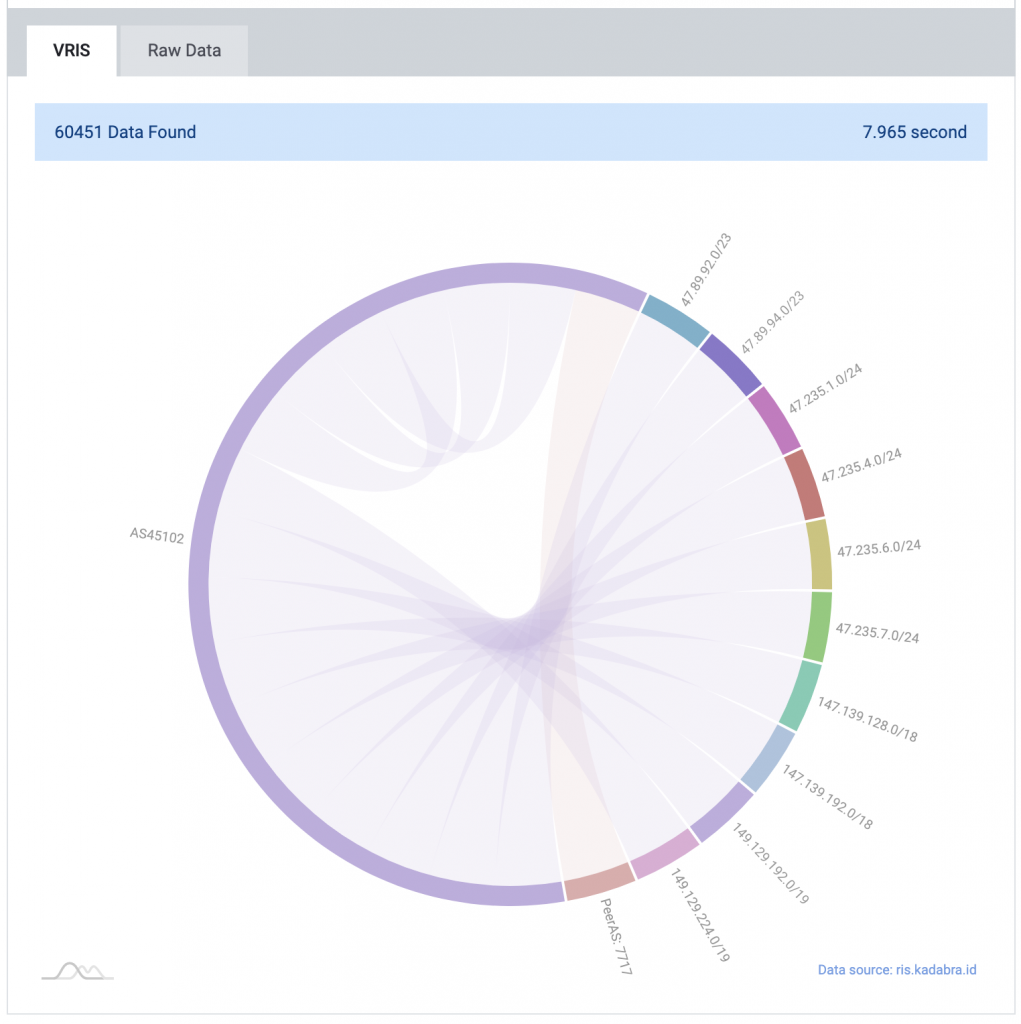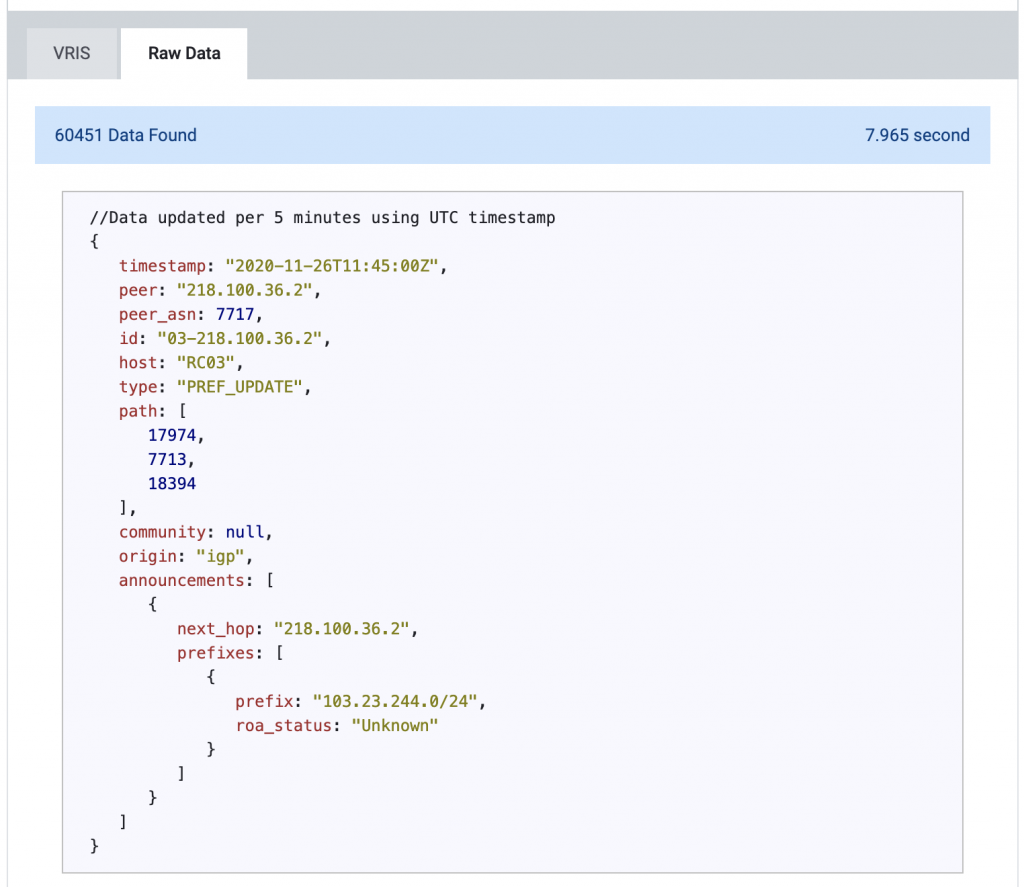 There's also a 'filter' widget located on the left. With this, you can filter the prefix or any BGP attributes live.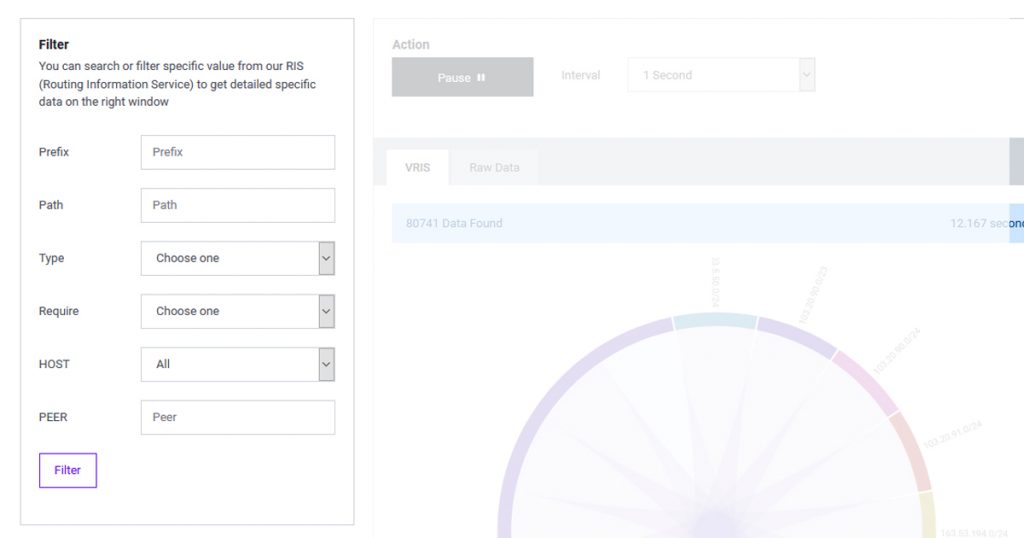 The widget allows you to filter a specific prefix by path and BGP type. You can require ROA status, and filter by host and peer IP address.
Statistics
KADABRA has a microservice called RAGNO. RAGNO is able to record RPKI deployment history defined by the ROA status. It can record the ROA status at five minute intervals over the last 30 days. It can also record and summarize growth in deployment of IPv4, IPv6, and ASNs on a daily basis.
Last ROA Status (by Days)
Using RAGNO, we can set a specific date and compare the RPKI status.

IP resources monitoring


KADABRA lets us track deployment metrics daily, so we can easily monitor the number of new prefixes (both IPv4 and IPv6) and new Autonomous System Numbers (ASNs).
We are planning many more advanced features and integration in 2021.
Feedback
Please get in touch if you have any feedback or feature requests:
For feature requests and bug reports, email to sekretariat [at] idnic [dot] net.
For direct feedback, contact Dewangga Alam at dewangga [at] idnic [dot] net or on Twitter at @draskolnikova.
Dewangga Alam is Project Manager for Kadabra.id.
---
The views expressed by the authors of this blog are their own and do not necessarily reflect the views of APNIC. Please note a Code of Conduct applies to this blog.