Naeem Ahmed, Deputy Director System at Higher Education Commission (HEC), in front of the PKIX Karachi switch hosted by HEC.
Last December, the Pakistan government launched the 'Digital Pakistan Vision', to enhance connectivity, improve digital infrastructure, increase investment in digital skills, and promote innovation and entrepreneurship. The local telecommunication industry has been working for years to develop the foundations to support these objectives; a keystone of which is the Pakistan Internet Exchange (PKIX).
An Internet Exchange Point (IXP) is the physical infrastructure through which ISPs and Content Delivery Networks (CDNs) exchange Internet traffic between their networks. Its primary purpose is to allow networks to interconnect directly, via the exchange, rather than through third-party networks, some of which can transit traffic via an international connection, which can be slow and costly.
Launched in August 2016, PKIX has established two exchange points — one in Islamabad and one in Karachi — with plans to add a third in Lahore. Speaking at the recent South Asia Network Operators Group (SANOG) meeting in Karachi, Ahmed Bakhat Masood, Deputy Director of Cybersecurity at the Pakistan Telecommunication Authority (PTA), said the IX had been growing steadily with nine members in Islamabad and eight in Karachi.
Members include the incumbent telco Pakistan Telecommunications Company Limited (PTCL), mobile operator Telenor and the Pakistan Education and Research Network (PERN), which services more than 200 university campuses throughout the economy.
Read: The Internet landscape in Pakistan
"We've been regularly seeing in excess of 100 terabytes of traffic coming through the IXs each day," says Ahmed, who along with other representatives of PTA, have been facilitating discussions and promoting the IX since 2015. "For some of our members, we've seen an increase in traffic of more than 2,300 times over the last 12 months.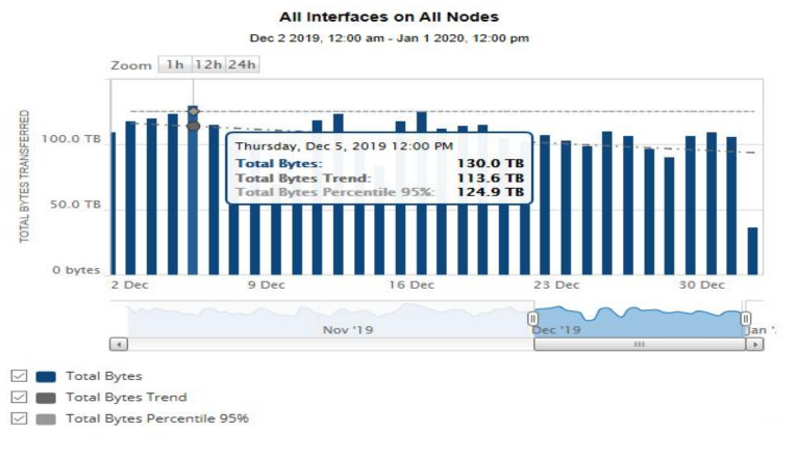 "But the most pleasing aspect for our members is the decrease in latency times; in some cases almost 130ms faster than they were before the IXP. This, of course, improves user experience and is much more economical for our members who used to pay for international transit, even for local traffic, the savings of which are passed on to customers."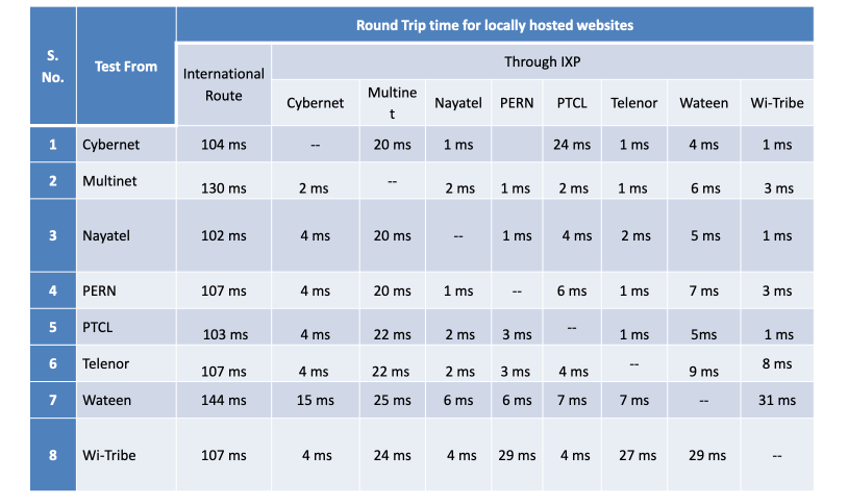 Involving everyone is very important
PKIX is the second iteration of an IX in Pakistan following the unsuccessful PIE (Pakistan Internet Exchange) operated by PTCL.
Ahmed says PKIX has succeeded because it involved representatives from all industries in discussions from the beginning: ISPs, mobile operators, academia, bandwidth providers and the regulator/government (PTA). This cohort has since grown to also include the Internet Society (ISOC) — which assisted with facilitating discussions and training as well as providing technical support and equipment for the Karachi IXP — and the Higher Education Commission (HEC), which hosts the IXPs in its data centres in Islamabad and Karachi.
"PTA brought together all stakeholders initially to discuss what features they would like in an IXP if they were to connect to it," remembers Ahmed. "From this they formed working groups, facilitated by independent experts, to discuss all aspects of the IXP."
After thorough deliberation these working groups recommended:
Setting up an independent IXP board to oversee the governance of the effort. This was to include a representative from each of the industry partners.
Establishing IXPs in Islamabad, Karachi and Lahore.
Hosting the IXPs at HEC data centres because they are neutral facilities that are conveniently located for everyone to connect to and have vast experience with managing PERN.
Making it affordable so that smaller operators could connect.
"By having everyone involved in the planning and running of the IX there's a greater sense of trust between the members and that their concerns are being considered," says Ahmed. "And it being in a neutral location, which anyone can run a line to, makes it far more accessible without the undisclosed intentions and specifications that can come from having it hosted by a sole, private organization."
Not everyone is sure of the benefits
Mobile operators, and their users, are seen as having the most to gain from connecting to the IX given mobile is the most used means that people in Pakistan access the Internet with. However, only two of the four main mobile operators — Telenor and Ufone, which is not necessarily a member but is an affiliate of PTLC and as such is benefitting from their membership — have joined.
Ahmed says the remaining two — Zong and Jazz (Mobilink) — are not convinced yet to lay fibre to the IXPs. "We're continually discussing this with them and with their management; hopefully we will able to convince them to join the IXPs in Karachi and Islamabad, as they, in effect, are servicing almost half of Pakistan's Internet users, which could be benefitting from a faster and less expensive Internet.
"Telenor, for example, has captured the youth market. In some ways, this has to do with their cost-effective plans, which are made possible due to more cost-effective transiting through the IXP. They also have a partnership with PERN, another key partner of PKIX, which has allowed them to become the preferred operator for 200 universities."
Content should sway new members to join
The ultimate drawcard for mobile operators though, Ahmed admits, will be CDNs such as Amazon, Facebook, Google, and Netflix setting up caches within the IXPs.
"These are services that most mobile users are accessing and by having caches located in-country instead of internationally, they will be far quicker to access, meaning less loading and buffering time," explains Ahmed. "Some of these CDNs have established caches in larger ISPs and operators however their preference is to host them at IXPs as that way more networks can access them."
Currently, PKIX does not host any CDNs, as it is still working towards registering itself as an independent organization — primary consensus is for it to be run as a not-for-profit, but there are strict laws in Pakistan surrounding such organizations, which PKIX is working towards being exempt from, given the benefit it provides to Internet users.
"Once we are registered, we can set up a bank account — none of our members currently pay any fees, they only need to pay to run a line to the IXP — then sign contracts with CDNs, which will certainly make connecting to us even more appealing," says Ahmed. "Further, we hope that this will also encourage more local content, most of which is being hosted outside of Pakistan."
Read: Why is so much Internet traffic leaving Pakistan?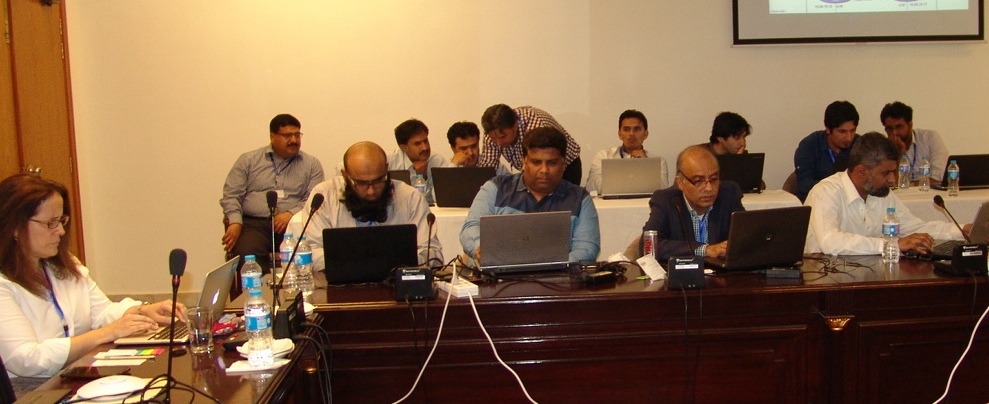 Ahmed's tips for establishing an IXP
Involve all stakeholders in initial discussions. You ultimately want everyone to join so you can understand their challenges and reservations to come to a compromise.
Convince the incumbent operator to join. They hold the biggest sway and many operators will be transiting via their networks anyway. You need to show how it is a win-win situation for them and all of the other operators.
Select a venue that is accessible to as many parties as possible and has the potential to expand. The venue should be accessible 24/7 to IXP members to make required configurations, but at the same time it should be secure. Setting up an IX requires just two switches and space for the connecting fibre. But as CDNs establish caches, you'll need more space.
---
The views expressed by the authors of this blog are their own and do not necessarily reflect the views of APNIC. Please note a Code of Conduct applies to this blog.