While APNIC's training team has been grounded from their usual face-to-face activities — which last year saw them deliver 67 face-to-face courses to 1,971 people across 30 economies in the Asia Pacific region — the team has been working hard to expand the options on the popular APNIC Academy to meet demand.
APNIC has developed a Virtual Training Program, using the online resources of the APNIC Academy to deliver a schedule of live webinars, online tutorials, virtual labs, and self-paced courses. Best of all, it's free!
"APNIC is as committed as always to supporting Internet development in the region. The Internet is more important than ever at the moment to support business, learning and the communities in the region when most people have to stay at home," says Che-Hoo Cheng, APNIC's Infrastructure and Development Director.
"We are shifting focus to do more online training, leveraging what we already have on the APNIC Academy platform, with newly added monthly themes to guide Academy users through a structured learning journey so they can develop skills more effectively."
More than 950 new accounts have been created on the APNIC Academy since mid-February, with many more expected in the coming months as people look for online professional development opportunities to brush up on their skills and/or learn new skills to help them manage their networks.
Upcoming themes, and webinars, include:
RPKI and Routing Security (April)
Routing (May)
IPv6 (June)
Information and Network Security (July)
DNS and DNS Security (August)
See the Virtual Training Program, which lists all training opportunities.
Securing Internet routing is everyone's responsibility
This month's theme, RPKI and Routing Security, coincided with the RPKI week on the APNIC Blog.
The first online tutorial, which was originally scheduled as a face-to-face workshop in Sydney earlier in the month, required trainers to rethink how remote participants could access the shared lab securely, while allowing participants to collaborate with each other to complete the lab work. There were lessons for the APNIC trainers to continuously improve the experience for participants:
Provide remote access to the lab set up through the jump host.
Overcome reachability issues to certain repositories due to upstream filters during the setup. This required testing whether hosting on-premise or on the cloud.
Segment participants into groups using Zoom's breakout room feature to allow them to be more easily managed and allow folk within each group to communicate with each other when building their lab network.
Use ongoing lab repository/git repository work (lab environment standardization and automation) to spin up multiple lab instances. APNIC Training are aiming to make the scripts zero-touch for future labs, automating the boring and repetitive parts of the lab.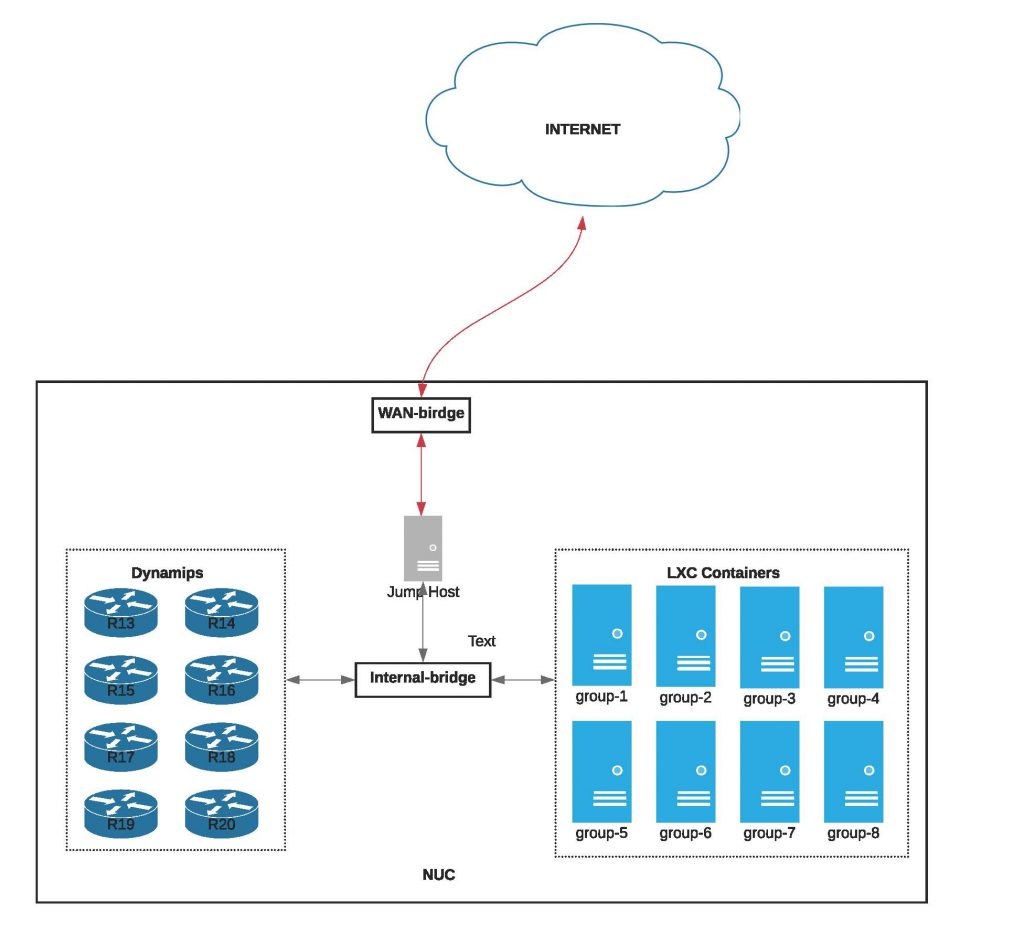 "It was a new experience for everyone really and provided us with a great foundation to build on for upcoming online tutorials," says Muhammad Yasir Shamim, who recently joined APNIC after more than 12 years working for service providers in Pakistan.
"There are so many things you need to consider when running a virtual environment and adding the need to make sure participants connecting from various vantage points can access it all and work together made it a fantastic experience to be a part of," he said, sentiments that were shared by participants (below).
"Excellent session, presented brilliantly with all the relevant info and extra knowledge as required."
"Enabling ROA is easy and will provide lasting benefits."
"This is a fantastic way to experience the activities a service provider would normally expect to be able to perform."
"This is valuable to learn how vulnerable the BGP… And [the] importance of assigning ROAs for our routes in MyAPNIC."
Start using the APNIC Academy today to take advantage of the free, easy-to-use platform that helps network operators, educators and regulators understand networking best practices, principles and techniques; manage Internet resources better; and use appropriate Internet technologies more effectively.

---
The views expressed by the authors of this blog are their own and do not necessarily reflect the views of APNIC. Please note a Code of Conduct applies to this blog.