In an effort to improve whois data quality in the region's third most populous economy, the Indonesia Network Information Center (IDNIC) is collaborating with APNIC to develop a dedicated member service and Internet resource management platform.
The soon to be launched myIDNIC service will enable IDNIC members to update their registration information, and manage their resource and annual membership payments all in one place.
Lead developer, David Aditya Yoga Pratama, travelled to Australia earlier this year to consult with APNIC's Infrastructure and Product Development teams on the project.
"They assisted us with moving all IDNIC objects from the APNIC whois server to our IDNIC whois server in Indonesia," explains David. "These objects store information about IP address ranges, ASNs, routing policies, reverse DNS delegations, and network contact information."
Internet number resources must be properly and accurately registered in a whois database to fulfil the goals of global addressing policy. It is critically important for the efficient and uninterrupted operation of the Internet, that parties responsible for specific Internet number resources can be contacted quickly and without delay, to promptly resolve technical and other network-related issues. It also ensures accountability over the use of these important public resources.
By hosting their own whois server, David says IDNIC will be able to play a more proactive role in managing and validating registration information in Indonesia, in turn, improving the quality of APNIC whois data.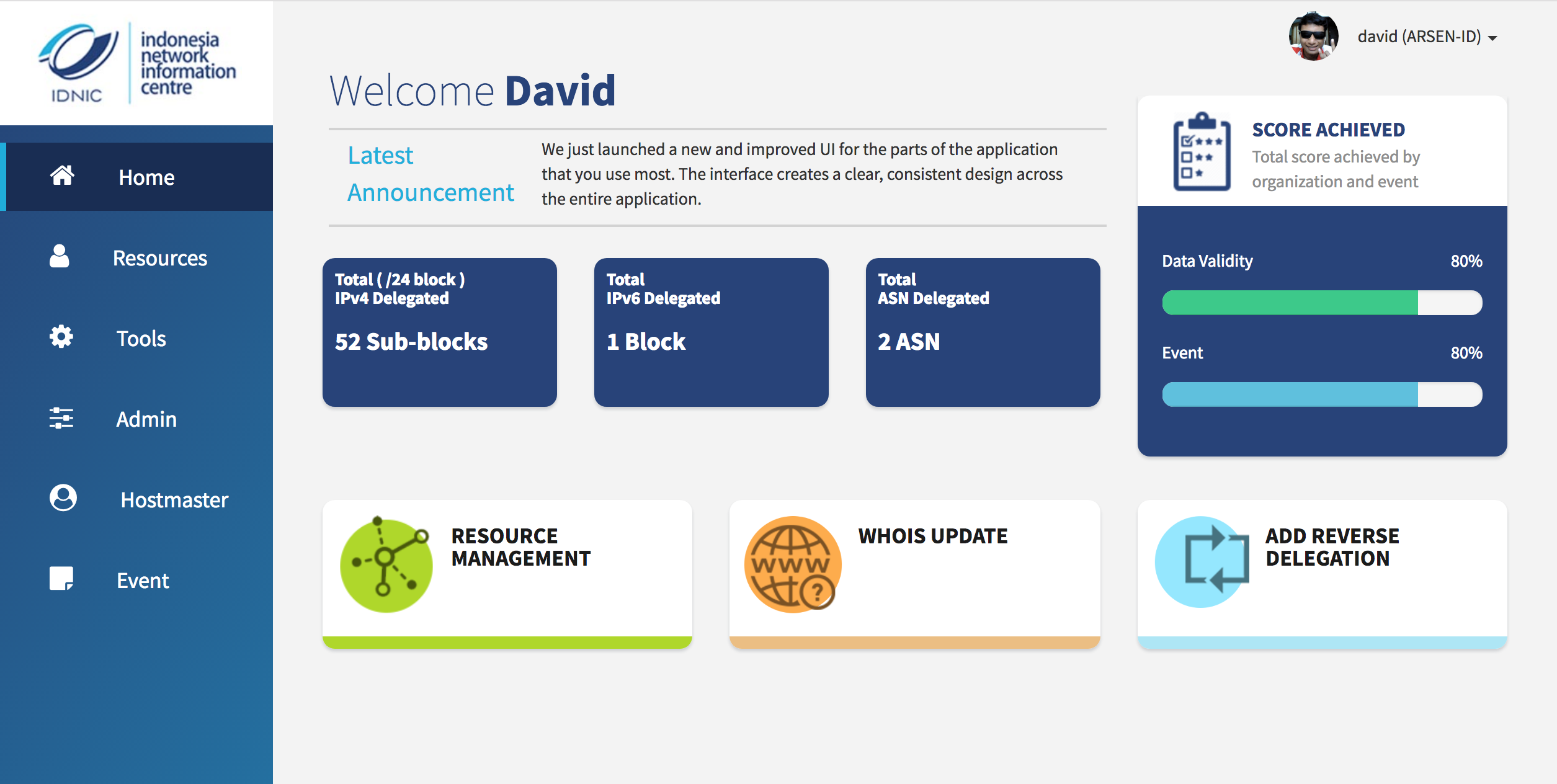 Figure 1 — Screenshot of the myIDNIC dashboard being developed by David and his team.
"Our Member Services and Hostmaster teams will be able to do a quick check whether an email or phone number attribute attached to a whois object is still valid or not," explains David. "We also plan to improve the usage of geolocation attributes and increase the location validity of whois data, something that is becoming more important for detecting and preventing online fraud."
Other benefits that the new service will provide IDNIC members include being able to:
Create their own objects and allocation, something that is currently done via auto-dbm or IDNIC hostmasters.
Stay up-to-date with annual membership payments.
Be informed about IDNIC and APNIC news, policies, and events/workshops.
"Ultimately, we want to improve the way we are communicating and serving our members, and we hope this more automated system will enable them to do and learn more without having to wait to consult with IDNIC staff."
---
The views expressed by the authors of this blog are their own and do not necessarily reflect the views of APNIC. Please note a Code of Conduct applies to this blog.