The Global IPv6 Summit was held in Hangzhou, China in late May. The two-day summit hosted over 70 industry experts in a series of keynote speeches, discussions and workshops. APNIC Senior Research and Development Scientist, George Michaelson, shares his impressions.
In May, I attended the Global IPv6 Summit in Hangzhou. Although predominantly held in Chinese for the mainland Chinese community, it was an interesting event for a number of reasons. I presented an overview of world IPv6 trends, focusing on the economies contributing most to the current globally visible IPv6.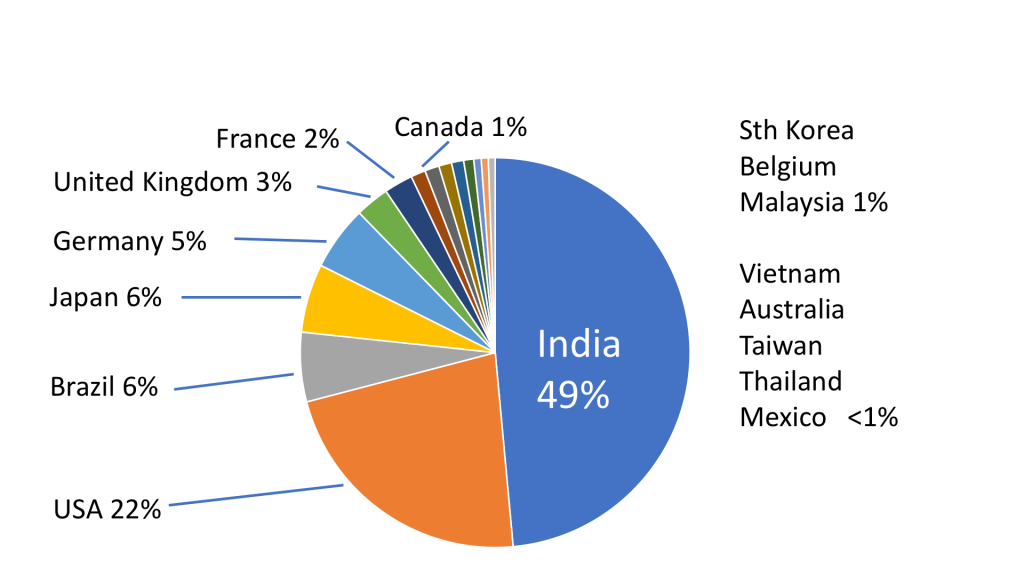 Figure 1 – Economies' contributions to globally visible IPv6 usage.
With a population of 1.3 billion people and a GDP of USD 11.2 trillion in 2016, China will significantly alter the trajectory of IPv6 adoption. In the Asia Pacific region, we have only one other economy with a population over 250 million, Indonesia, without current signs of deployment. These two economies represent the places where capital investment in Internet technology has the most likelihood of significantly altering the pie chart above.
Most of the presentations were in Chinese, which I tried to follow with simultaneous translation. The overall sense I took is that IPv6 deployment at scale remains only of significance in the tertiary education and research sector, exemplified by CERNET2, which is a large national native IPv6 network, using the 'IVI' mechanism invented in China to provide IPv4 services as a transition technology.
Some private (closed) IPv6 networks do exist; for example, the WASU TV (home cable and fibre) network. The Wasu deployment was a showcase at the meeting, due to a large investment they have made in a private DNS system to manage their vertically integrated home media product. Wasu has its headquarters in Hangzhou, but provides service in most of the Chinese provinces and over 100 cities.
However, it is clear that Chinese ISPs realize the commitments made in the 13th Five Year Plan, and reiterated in a 2017 Action Plan (in Chinese, but machine translation works quite well on this document), are clear indications of intent, and that preparations need to be underway now.
The largest problem Chinese ISPs face is knowledge. There is no shortage of IPv6 technologies domestically (Huawei has deployed IPv6-enabled or capable networks at scale worldwide in physical line and mobile) but there is obviously a lack of experienced and trained network operations staff. Most of the chatter at the Summit revolved around training content and learning.
During one coffee break, I was approached by some young entrepreneurs seeking markets for a 4/5G IoT IPv6 adapter, to aid in deployment of large scale device-control networks. I suspect they mistook me for somebody with influence in that industry sector(!), but it serves to show how interested companies are in reaching out to worldwide markets.
---
The views expressed by the authors of this blog are their own and do not necessarily reflect the views of APNIC. Please note a Code of Conduct applies to this blog.