Speakers sharing their experiences at the Tech Girls' Social at APRICOT 2018
Today is International Women's Day (IWD) – a worldwide event celebrating women's achievements and promoting the end of discrimination against women. I have noticed, in the past few years, it is being observed more widely in our technical community.
For me, it seems the focus of IWD has changed in the last few years, from asking for equal rights to more of a celebration of women's achievements. However, equality is yet to be established globally. While we see female astronauts, CTOs, Prime Ministers, and pilots on the one hand, we also see the early marriage of girls (66% of women are wed by 18 years in Bangladesh according to UNICEF), lack of access to education, higher levels of family violence, and unequal wages on the other side.
Equality is not about getting extra advantages. Equality is not leaving a seat for a woman on the bus or keeping a space in front of a queue. Equality is the understanding that everyone benefits by removing barriers that discriminate by gender, by creating a level playing field for people to contribute. It is a belief that women have the right to make choices for themselves, and an acknowledgement that women should be recognized according to their talent. It is recognition that their contributions are significant, and it is in the best interests of the world for women to prosper and contribute fully.
I have worked in the Internet industry for more than three years and sadly the percentage of working women in this challenging industry is very poor. A 2016 report from McKinsey found that women made up 37% of entry-level tech roles in the United States (compared to 45% in the overall sample), and only 25% advanced to senior management roles. Just 15% reached the C-suite.
In Bangladesh, the issue is more pronounced but we don't even have statistics to properly understand the gender imbalance. What we do know is that in 2015, female (paid) labour participation was only 33.7% and men's was 82%. Every year Bangladesh creates around 1.2 million jobs, mostly benefitting men. Female participation in the labour force is key to Bangladesh reaching middle income status by 2021.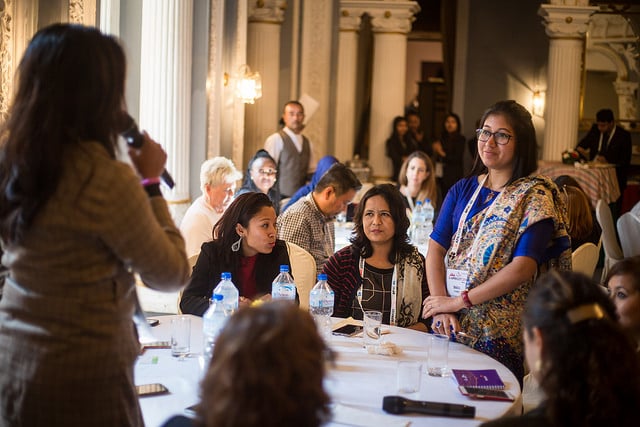 At the APNIC 45 conference, I had the privilege to moderate the 'Tech Girls Social' where close to 90 people (female and male) came together to talk constructively about levelling the playing field. It was a pleasure meeting women excelling in the tech industry in leadership roles. Participants shared stories of being excluded from types of work, excluded from social and networking events, and passed over for opportunities. Many, if not most, of these women have families and in most economies the wife has primary responsibility for their elders as well as their children. Among the many inequalities women face, I would like to emphasize the gender pay gap that still persists in many economies. This gap has to be acknowledged and addressed by employers.
Despite the significant challenges that participants at the 'Tech Girls Social' discussed, the atmosphere was overwhelmingly positive. We talked about securing speaking opportunities at conferences and practical ways to overcome shared challenges. Alisha Gurung from Bhutan Telecom shared that she regularly gets called 'Sir' when solving technical problems for her clients, despite having an obviously female name and politely correcting the speaker. One idea from the room was for her to start referring to her male clients as 'madam' and see if their misgendering of her stops!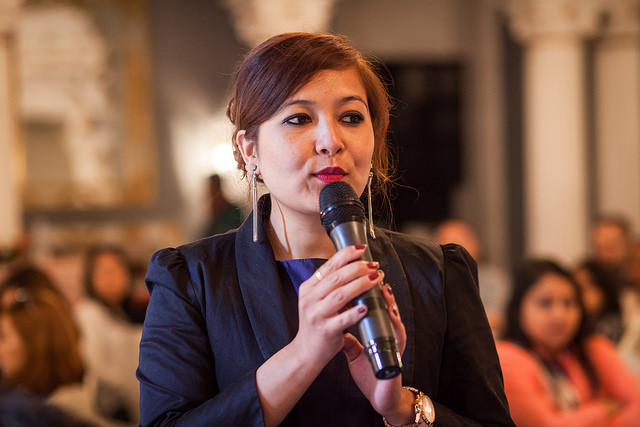 My suggestion to all women is — even if the circumstances are not in our favour — let's not give up. If we fall hard, let's have the courage to get up again. Let's break the rules and create a new world. I believe we are given the power to make change with our determination.
The success of IWD doesn't lie on exchanging gifts and good wishes. IWD would be truly successful when people start to act by internalizing the fact that it's time to appreciate women's contribution to society and to the community.
Every day would be IWD if we appreciate women for who they are, even if it's in a small way. Women's day is when a mother cooks for her family and her work is appreciated. Women's day is when a female employee is recognized and given the opportunity to prove herself further. Women's day is when a wife, a daughter, and a sister are supported by her father, husband and brother. When this happens, there will no longer be any need for a dedicated IWD.
Until that day comes let's celebrate IWD with all hope and pride in our hearts that something good is happening. After all, gender equality benefits everyone. How can a bird fly when one of its wings is paralyzed?
Afifa Abbas is a telecommunications professional working as a Security and Governance Specialist Engineer for Banglalink Digital Communications Limited in the Department of Technology Security and Governance in Bangladesh.
---
The views expressed by the authors of this blog are their own and do not necessarily reflect the views of APNIC. Please note a Code of Conduct applies to this blog.