APNIC's Tashi Phuntsho and technical consultant Mark Prior conducted a three-day IXP workshop for network operators from Fiji's four largest ISPs in Suva, Fiji.
Last month, network operators from Fiji's four largest ISPs assembled in Suva to configure and connect to the economy's first neutral Internet Exchange Point — Fiji-IX.
The new IXP, which is expected to be officially launched in December 2017, will improve the quality of connectivity and service by enhancing performance, and reducing delays and operational costs associated with routing local traffic via international links.
"This is a great achievement for Fiji as well as everyone who's been involved in the process," said Gyanen Kumar, from the Telecommunications Authority of Fiji (TAF), which has been facilitating discussions among Fiji's operator community for almost a year.
"At the end of the day this is going to benefit Fiji's Internet users the most; quality of service and connectivity will improve, particularly for accessing local content. We're also expecting that it will stimulate ICT and local content development in Fiji."
After several years of informal community discussions, TAF stepped in earlier this year to conduct more formalized discussions among Fiji's four largest ISPs — Fintel, Digicel, Vodafone and Telecom Fiji.
An important first step of these discussions was to form a steering committee, which included two representatives — one technical and one policy/administrative representative — from each member, a recommendation that Gyanen said they had learned from PNG's recent IXP launch.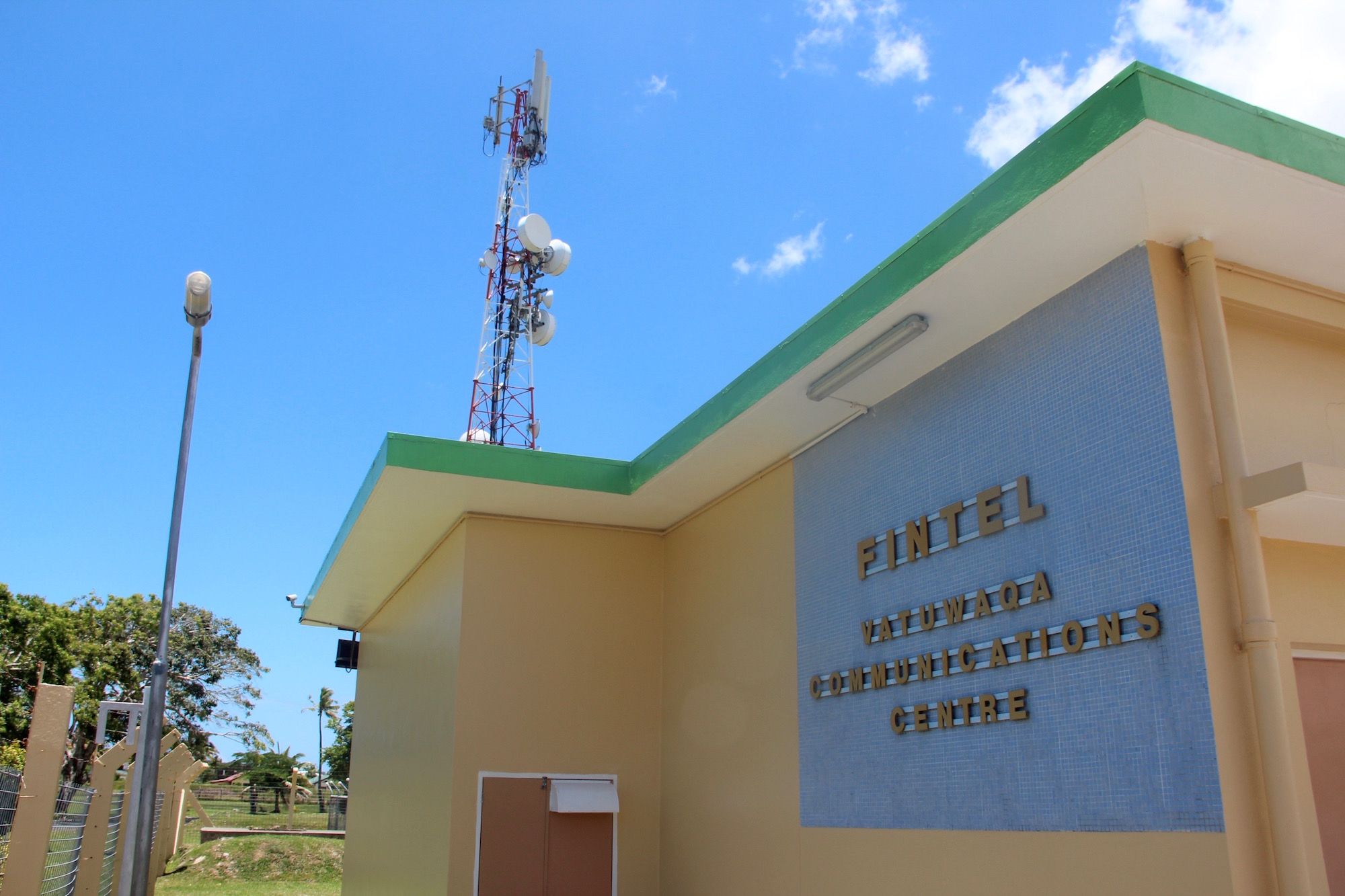 "Two representatives can quickly discuss and defend both the technology and business side of their organization within committee meetings without having to prolong the discussion by reporting back to their office," said Gyanen, clarifying that TAF is not a member but only a facilitator — its responsibilities have been to organize monthly meetings, draft a terms of agreement and a Memorandum of Understanding, and help with legal vetting from the government.
"Early committee discussions focused on gauging everyone's interest in and support for connecting to IXP, and to understand the challenges they associated with it. Everyone was for it, as long as it was inexpensive," said Gyanen, noting that the greatest perceived challenge was deciding a suitable location that everyone could access efficiently.
Location, location, location
The location for Fiji's IXP was narrowed down to two locations: Fintel's landing station and the Fiji government's data centre in Suva.
Although it is not necessarily a neutral location, Fintel was chosen as the best location as every major provider already had a fibre connection to it, meaning there would be no large additional costs for them to run lines.
Fintel's site could also be accessed by every member 24 hours a day, a necessary requirement of any IXP; the government data centre is only available by appointment and within office hours.
The committee agreed on a monthly cost members need to pay Fintel to host the switch.
Establishing the physical IXP
Having spent five months laying the organizational foundation for the IXP, the TAF invited APNIC to Suva last month to run a three-day IXP workshop and technical assistance session.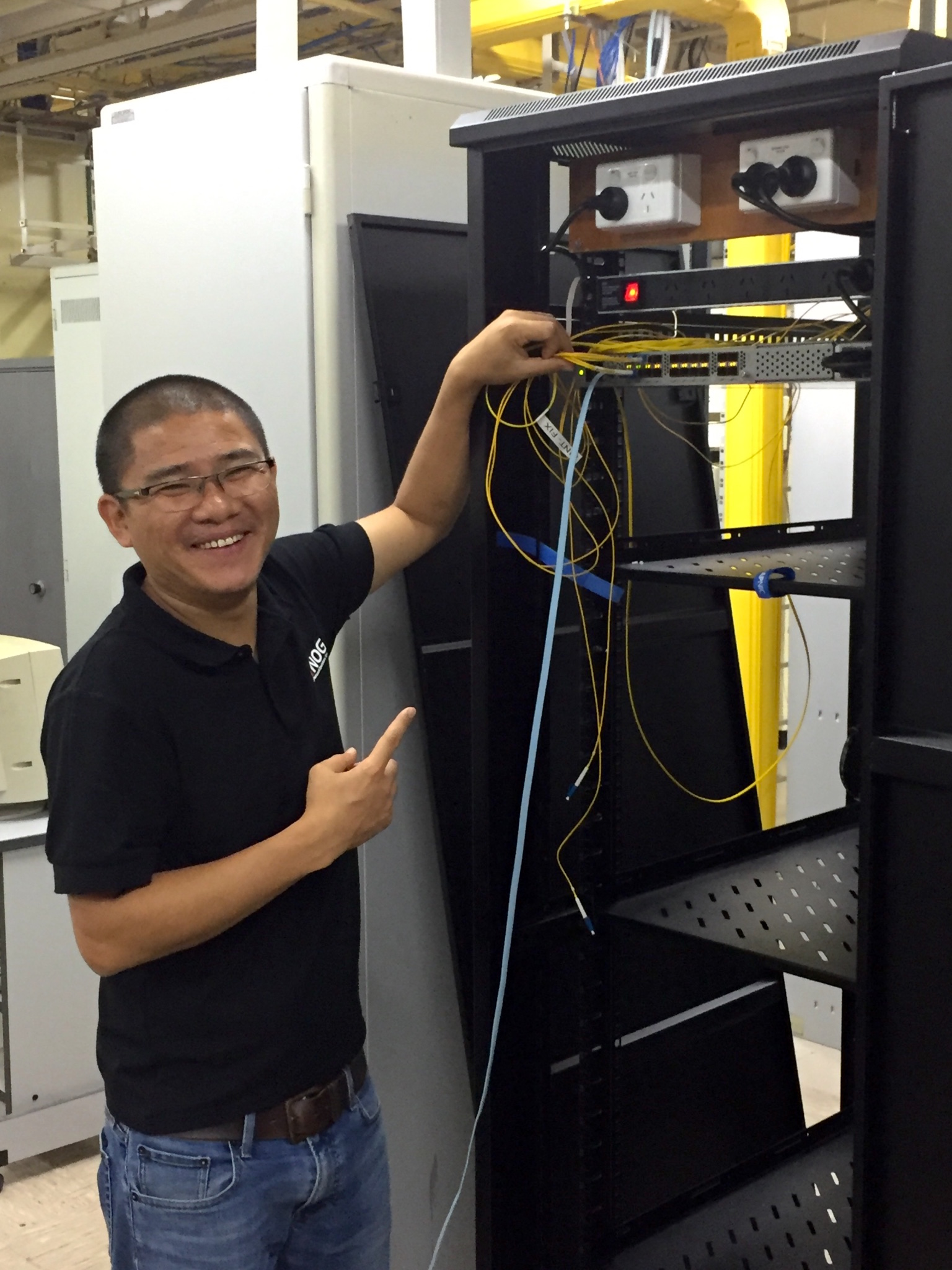 Facilitated by APNIC's Tashi Phuntsho and technical consultant Mark Prior, attendees spent time architecting and configuring their core and border routers, establishing bilateral peering between each other, and interconnecting across the IX switch donated by APNIC.
"The attendees found the hands-on exercises and live demonstrations really valuable particularly once they saw local traffic starting to pass through the IX, and how it was significantly faster than normal," said Tashi.
"There is still work to be done to set up the IX monitoring system including renumbering the IX LAN with public addresses, building the IX website to make traffic stats publicly available, and agreeing on hosting common resources (DNS root servers, CDN caches). But they have accomplished the hardest part, which is agreeing to work together to build a sustainable ecosystem."
APNIC supports IXP development in the region by collaborating with other organizations (ICANN, ISOC and NSRC), and providing training and Technical Assistance.
Seeing results
Having now been connected to the IXP for a month, all connected ISPs have reported a drop in local latency.
The latency to reach other operators was minimum of around 60ms, as the nearest point of exchange between VFL and Digicel, for example, was in Australia (or 120ms+ if the exchange was happening in US). After the Fiji IX deployment, we can reach out to their IPs within 2ms.

Ravikash Chandra, Technical Support Manager – Data Network and Services, Vodafone
The average latency has greatly improved averaging around 20ms from Fintel to the other providers. Before it used to be far more than this so we can say connectivity has improved a lot.

Laisiasa Momo, Manager Network & Technology, Fintel
We have seen traffic spike up to 100 Mbps over the past month and this is saving us bandwidth and any upgrade costs on our upstream circuit. The IXP allows Digicel to venture into more locally targeted services.

Tomu Lawaniyasan, IP Manager, Digicel Fiji
The Fiji IXP has not only improved network performance, it has also improved communication and collaborative efforts between network operators. This collaboration will greatly impact the future enhancement of Fiji's Internet to be more open and secure.

Navitalai Taka, Team Leader IP/MPLS & ISP, Telecom Fiji Limited
Although these anecdotes have caught the attention of smaller local providers who are keen to connect to the IXP to decrease latency as well as being able to peer with the 'big boys', Gyanen said that the committee is focused on keeping it small for the time being.
"The first phase was to get all the major operators connected, which we've succeeded in doing," said Gyanen.
"Later, once the operators realize the amount of bandwidth they save in their transit links, we can open it to other peering members, especially universities, as they have a lot of local content, and get CDNs connected to the Fiji-IX, which can save costs in operators' transit links — this might reduce the price of the Internet in Fiji and provide a better end user experience."
Three lessons for establishing an IXP from the Fiji-IX committee:
Start small with whatever resources you have
Ask the operators to come up with an understanding to exchange local traffic rather than having complicated agreements
The regulators and operators should work together in terms of providing better end user experience
---
The views expressed by the authors of this blog are their own and do not necessarily reflect the views of APNIC. Please note a Code of Conduct applies to this blog.