APNIC staff participated at the second Myanmar Network Operators Group event, MMNOG 2017, held in Yangon from 4 to 5 March.
Around 180 people attended the one-day conference held on the first day, which included individual presentations and a panel discussion from international and local speakers, including APNIC's Director General, Paul Wilson. The second day comprised a day-long workshop training on network security and BGP routing.
APNIC activities:
Paul Wilson delivered the keynote presentation, discussing the importance of NOGs and providing an overview of APNIC's services and activities in the region.
Paul also participated in a Q&A panel discussion on IPv6 deployment, cybersecurity, Internet exchanges, future APNIC meetings, and Internet governance, among other topics
George Kuo met with Members and others, answering questions about APNIC Membership, training opportunities, transfers and IP address requirements
Jessica Wei presented the one-day network security workshop for 45 attendees
Staff also visited local APNIC Members, Myanmar Post and Telecommunications (MPT) and Yatanarpon Teleport (YTP), in Yangon.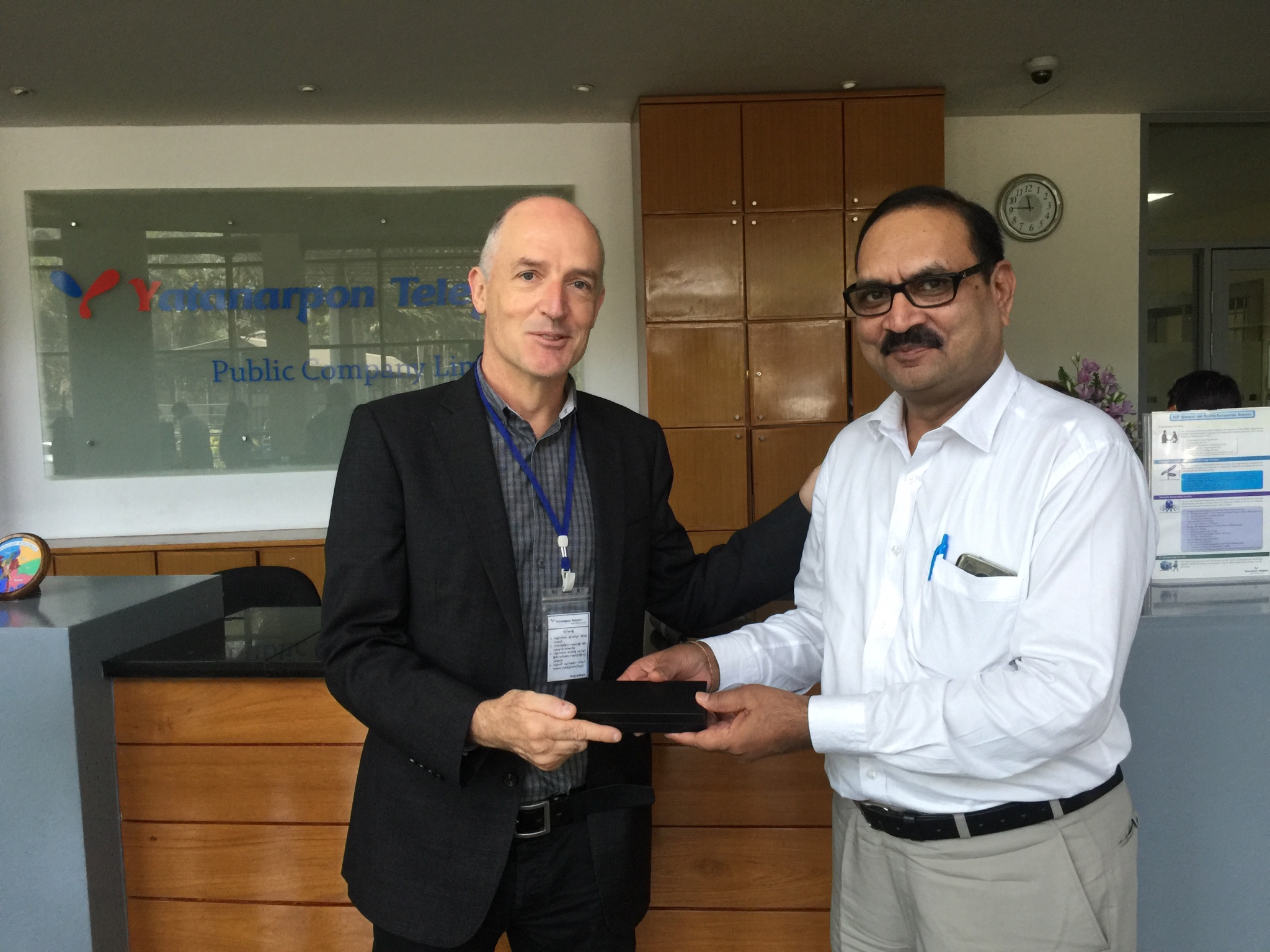 Paul and Suresh Kumar, CTO of Yatanarpon Teleport.
Meeting with the network team at Myanmar Post and Telecommunications.
About MMNOG
MMNOG was established in 2015 to provide a venue for ISPs, network operators, regulators, and content providers to share information and learn about Internet infrastructure and other emerging technologies.
---
The views expressed by the authors of this blog are their own and do not necessarily reflect the views of APNIC. Please note a Code of Conduct applies to this blog.