NetNam founder and "digital revolutionary" Mr Tran Ba Thai (left) with Rob Hurle from Australian National University (right), both of whom were influential in setting up the first Internet connection in Viet Nam.
In the early 90s, the Hanoi Institute of Information Technology (IoIT) was a nursery of sorts when it came to the early development of the Internet in Viet Nam.
The Institute attracted the best researchers working in computer sciences, applied maths and the theoretical foundation for IT, and collaborated closely with institutes in Europe, Australia and Canada. These collaborations led to the first international connection in Viet Nam in 1992, via the Australian National University, which allowed for the limited exchange of emails via a dial-up connection.
Email quickly became a popular and necessary application among the growing research community in Viet Nam who started to collaborate and communicate more with global partners. This popularity led IoIT, with assistance from Canada's International Development Research Center (IDRC) and its Pan Asia Networking (PAN) project, to establish NetNam – Viet Nam's first email service provider.
"Initially NetNam was a bulletin board system, running as a service of the Networking Department of IoIT and providing email and text-based services including forums, file transfer and instant chat," says Vu The Binh, who was a budding network engineer in 1992 studying electronics and IT at Hanoi University of Technology.
Binh had ambitions to join the research community working on Internet developments at IoIT and work under "digital revolutionary" and founder of NetNam Mr Tran Ba Thai. He says both the network and its users played a large role in incubating the Internet and other IT advances in Viet Nam; one forum was a test-bed for the first Vietnamese keyboard.
By 1996, NetNam had attracted several hundred users, including 60 of the 75 NGOs operating in Viet Nam at the time. It was also the year Binh joined NetNam, where he worked his way up from a junior engineer to business manager, deputy director and CEO, a position he has held since 2010.
From research incubator to ISP
In 1997, NetNam was one of four organizations given the first official ISP licences, together with VNPT, FPT and SPT. Of these four, NetNam was the only non-profit enterprise, a fact which Binh says hindered NetNam's ability to expand and compete for over a decade.
"Between 1998 to 2010, NetNam operated as a special state-owned company with hardly any financial and political support. Add to this, we had to lease our lines from VNPT, who also had a monopoly on international bandwidth access," says Binh.
"For smaller providers like NetNam, maintaining an ISP business is really tough and has many financial, infrastructure and capacity challenges. Only smart and flexible business can survive and grow.
"We really struggled until 2006, when we finally found our niche market: multinational and corporate networks who not only need access to the Internet but also high-quality, individual service."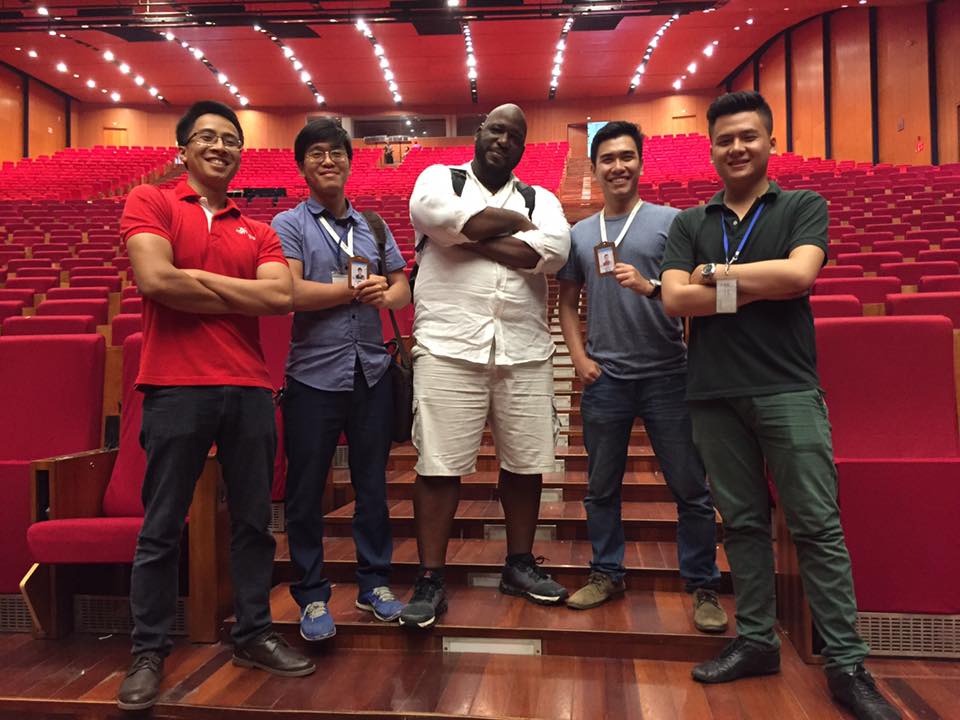 Since this time, Binh says NetNam has gone from strength to strength: first becoming a publicly listed company in 2010, then being granted telecom infrastructure and service licences, which have allowed them to develop their own network. NetNam now has fibre-based infrastructure in all of Viet Nam's major cities, although it still needs to co-operate with other operators when connecting to its users in rural areas.
"NetNam is currently the number one provider of high-quality Internet access and solutions to the hospitality industry in Viet Nam, a position we are targeting in other areas of the market including multinational corporations, foreign direct investment and large domestic enterprises, as we invest in new infrastructure, technologies and services."
People and research remain critical
Having established itself as a profitable and sustainable ISP, NetNam is now focusing on how it can pioneer the mainstream development of new Internet-enabled technologies and services like the Internet of Things, Over the Top services, cybersecurity and cloud computing.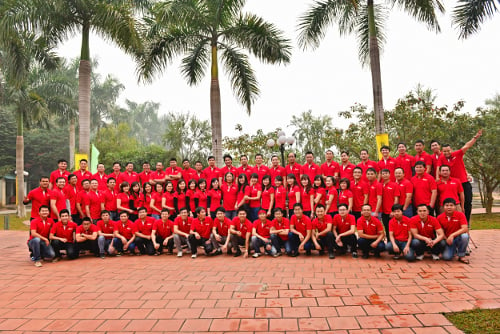 To pre-empt the demands such services will have on the network in the future, NetNam are deploying IPv6, and are one of the first ISPs to test it on their network.
"Our focus over the next three to five years is to develop and maintain the highest end-to-end service. IPv6 will play an important role facilitating this," says Binh.
"We also don't want to lose sight of the features that have made us a success: our ingenuity and human services. We are investing more than ever in our human resources, putting more effort into R&D, and incubating new business ideas and ways that we can add value for our customers."
---
The views expressed by the authors of this blog are their own and do not necessarily reflect the views of APNIC. Please note a Code of Conduct applies to this blog.