Rohith Udalagama (right) CEO of LankaCom receiving an award on behalf of the company as recognition of the leadership role it has played in the development of the Internet in Sri Lanka during the past 20 years.
The history of the Internet is one of constant growth and improvement. At a breakneck speed, technologies and protocols that were once cutting edge are superseded. One such protocol is x.25, an ITU-T standard protocol suite for packet switched wide area network (WAN) communication.
In Sri Lanka, x.25 was popular for data communication among corporate and financial institutions in the early 90s, as an alternative to telex services. After becoming the first company granted a communication operators license in the country in 1991, Lanka Communications Services (LankaCom), was the first commercial provider to offer the service in the country under the brand DataNet.
"There was no Internet as such in Sri Lanka when we started. x.25 was the standard way to transfer data internationally," says Rohith Udalagama, who began with LankaCom in 1992 and has served as CEO for the past 16 years.
Rohith says even when LankaCom started offering Internet services in 1996 (a year after the first commercial ISP in the country was established) the dominant protocol was still x.25, a fact he puts down to the number of IBM systems running Synchronous Data Link Control and the initial connection speeds.
"Our initial Internet connection (via cable space we leased on SEA-ME-WE 2) was 64kb/s. In comparison, x.25 was able to comfortably support 2MB/s," explains Rohith. "It's hard to imagine working with those speeds today, but at the time it was quite adequate."
However, as the Internet became more popular, so to did the demand for faster speeds. Faster protocols started to appear and eventually IP became the dominant protocol by the end of the '90s.
Choosing a niche market to stay ahead of the game
Demand opened the door to more ISPs. By the turn of the millennium there were more than 14 commercial ISPs operating in Sri Lanka—a number that has grown steadily since. However, a number of original ISPs (including the first, Lanka Internet Services Limited) didn't survive. This growth increased competition and lowered Internet costs substantially – today you can purchase 1GB of mobile data for less than USD 3.
Rohith says this competition, while healthy for consumers, does make it hard for businesses to compete. He says a key to LankaCom's longevity has been investing in new technologies to provide better service, as well as focusing on a niche customer base, primarily corporate customers.
"The biggest challenge in the early years was the quality of the network. The whole country had about 200,000 telephone lines to serve a population of about 20 million, so dial-up quality was quite poor – generally the achievable speed was on average 4.8kb/s and 9.6kb/s. To help improve this, we (LankaCom) were the first to implement point-to-point radio connectivity as well as satellite services. It wasn't cheap but we recognized there was a market for it."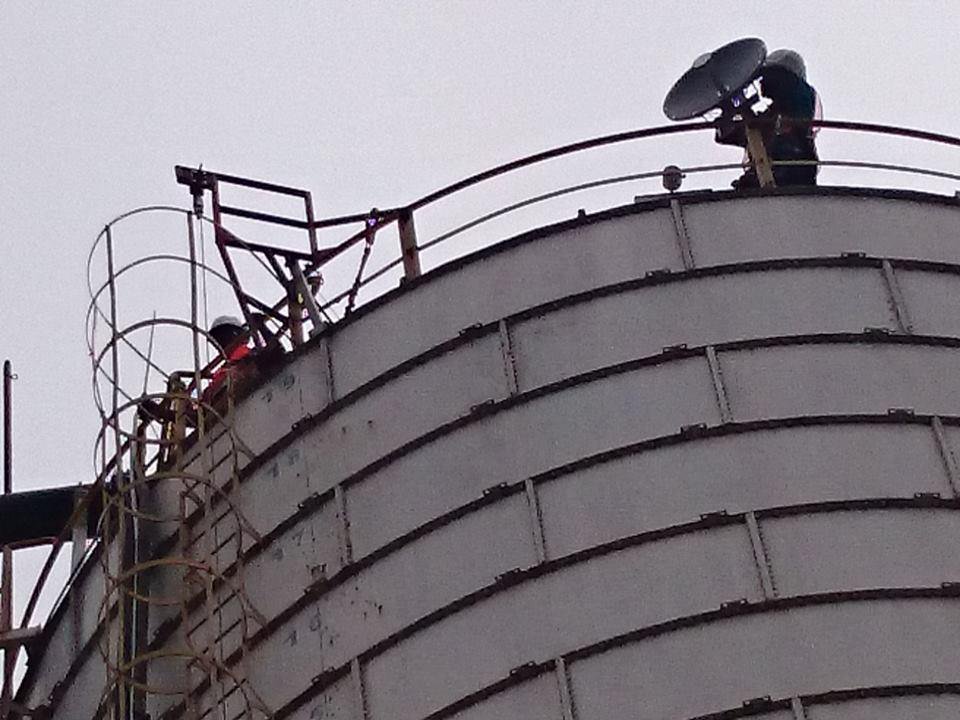 Rohith says the strategy has so far paid off, with the corporate and enterprise market experiencing "phenomenal growth" because of the growing popularity of cloud computing solutions and interest in the Internet of Things. However, these data-rich systems will require LankaCom to start planning for ways to improve their services to meet the next wave of speed requests.
"Our current point-to-point radio infrastructure can comfortably offer 150-200MB but we are getting more requests for fibre-like speeds. The problem is that fibre is a pseudo-monopoly in Sri Lanka with only Sri Lanka Telecom and Dialog offering these services due to the need to run cables underground."
Rohith says these factors, along with the price of broadband services, is hindering fibre rollout in the country and has the potential to delay progress.
"Because of this the government is looking at ways to help facilitate more fibre rollout. They are investigating ways to allow providers to piggyback on infrastructure such as laying cable along railway lines and running cables through electricity tunnels and ducts."
Rohith is hopeful that with this assistance, combined with growing demand and more competition, fibre will become a viable service offering for LankaCom in the near future.
"Our plan is to continue to specialize. I don't know if it is practical, as the global trend is for large ISPs to buy out smaller ISPs, but it is so far working for us."
---
The views expressed by the authors of this blog are their own and do not necessarily reflect the views of APNIC. Please note a Code of Conduct applies to this blog.