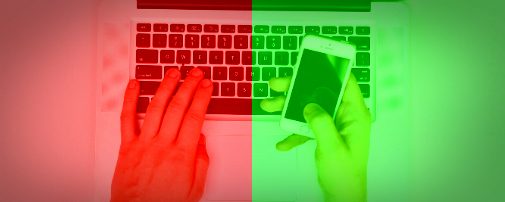 The Internet infrastructure operational environment has been steadily shifting toward pervasive mobility. We designed our APNIC40 sessions to share trailblazing topics provided by a great line up of speakers to discuss current and the near-future of the Internet with mobility.
A tutorial on IPv6 for mobile network operators is also available – the only tutorial in the world at the moment that includes cutting edge operational experiences of implementing IPv6 in mobile networks and the realities for mobile network operators.
Here's a sneak-peek at the sessions and tutorials.
Wednesday 9th September 2015, 11:00 – 12:30, Ballroom 1 + 2
We are getting used – or perhaps "becoming addicted" is a more accurate expression – to living a life that is connected to the Internet 24/7. While mobile networks have been evolving to integrate voice, data, messaging and video services over Internet Protocol (IP) within the limited resources of spectrum, IP addresses, and bandwidth, other players such as mobile devices, OSes and Apps are constantly evolving.
How will mobility be impacted in the current and future Internet from such multi-dimensional developments? IPv6 has been under the radar among all of players in this changing mobility world, but is it providing a tangible solution? And where are we heading now?
This panel session will be a good chance to see a birds-eye view of the rapidly changing operational field. Let's try to understand the near-future and the new emerging landscape!
Trailblazing stories will be presented by Sunny Yeung (Telstra Australia), Deoknyong Ko (SK Telecom, Korea) and Geoff Huston (APNIC).
Wednesday 9th September 2015, 14:00 – 15:30, Ballroom 3
Some mobile network operators have already deployed IPv6. Some used IPv6 Single Stack and some used Dual Stack transition technologies. However, IPv6 deployment status is varied among operators, economies, and regions.
Securing sufficient IP addresses is obviously the key for sustainable growth of the Internet at the time of mobility, but questions are still being raised on the killer app for implementing IPv6, relationship between IPv4 address exhaustion and IPv6 implementation and potential operational impacts etc. They are all valid questions.
Each operator has a unique set of circumstances that will determine specific IPv6 transition method that is suitable for their organization. It is critical to make an informed decision on the use of new technologies at the time of evolutional changes in the operational field.
The first step is to learn from others who are currently working on the same challenges. Join this IPv6 tutorial for mobile network operators for more details – it is the only tutorial in the world at the moment that consists of cutting edge operational experiences and the realities for mobile network operators.
Sunny Yeung (Telstra Australia) and Masataka Mawatari (JPIX) will deliver this informative tutorial on IPv6 in mobile networks. Join the session and be exposed to the most cutting edge operational information.
Wednesday 9th September 2015, 17:30 – 19:30, Ballroom 1 + 2
IPv6 Readiness Measurement BoF examines tangible data that indicates IPv6 readiness in each network, economy and region.
AP IPv6 Task Force shares anecdotal IPv6 deployment stories from Internet multi-stakeholders.
This session will provide a good opportunity to learn the most up to date IPv6 deployment data and stories from the region.
---
The views expressed by the authors of this blog are their own and do not necessarily reflect the views of APNIC. Please note a Code of Conduct applies to this blog.