I recently returned from a 3-in-1 cybersecurity conference held in Taipei.
Held at the International Conference Center of National Taiwan University Hospital,18-20 August, the conference provided a great opportunity to meet local security practitioners and learn from presenters from all over the world.
I was particularly delighted to meet friends, old and new, from TWNCERT, HKCERT, JPCERT, Nippon CSIRT, The Honeynet Project and Cloud Security Alliance and many other organizations.
The conference included the following three events:
Different events, similar themes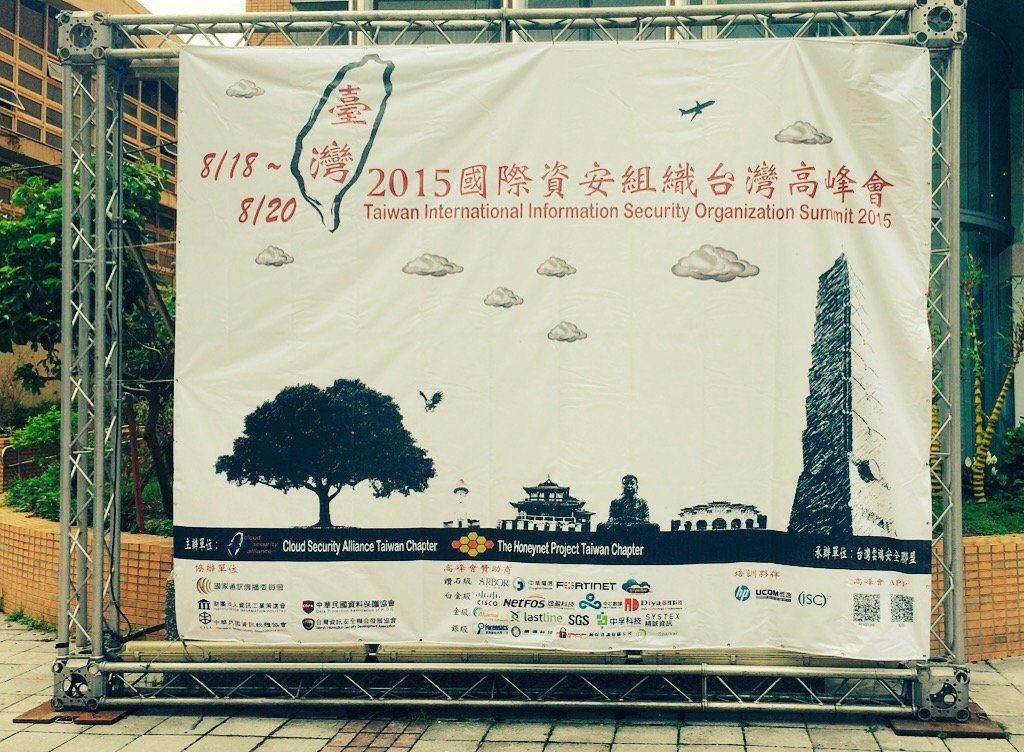 Obviously cybersecurity was the main focus of the conference. Although each event had a different niche and to a certain extent different target audience, there were certain topics discussed across all three events.
For instance there was a lot of discussion on security of the Internet of Things, mobile malware, advance persistent threats (APT), and best practices for information sharing. I'll be writing a separate blog posts reviewing some of the presentations I saw.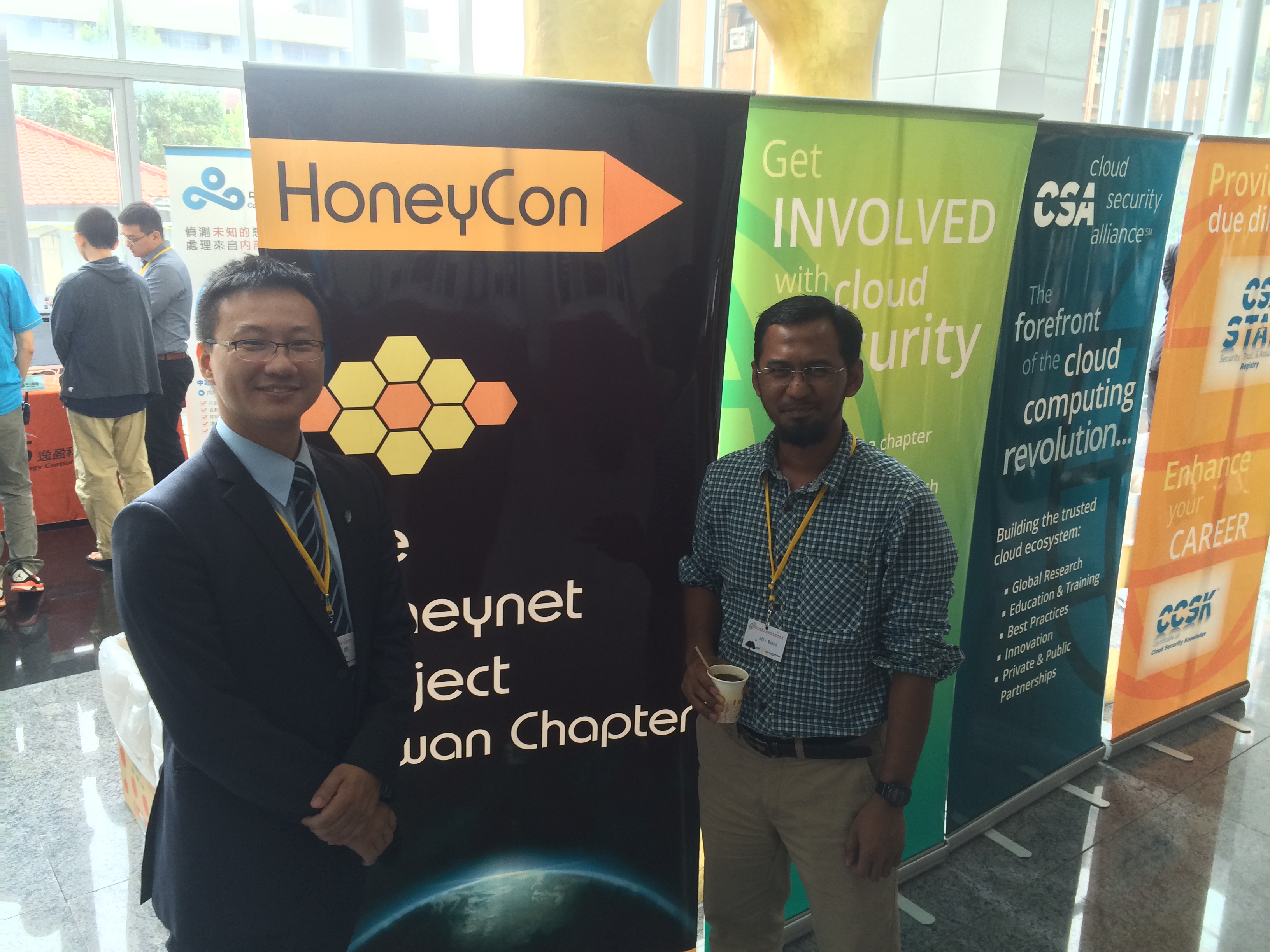 I was invited to deliver the keynote at the IRCON2015 – hosted by TWNCSIRT, National Applied Research Labs and co-hosted by TWCERT/CC, TWNCERT and TrendMicro.
I took the opportunity to invite the audience to think about the state of cybersecurity today and the challenges faced by security response teams. Furthermore, I encouraged CSIRTs to start engaging with the other communities, such as the NOGs.
Visit to TWNCERT
Finally I also took the opportunity to visit my colleagues at TWNCERT. They are responsible for the government networks & infrastructure and a member of APCERT (steering committee) and FIRST. They shared with me some of the initiatives they are currently leading and experience in handling security incidents.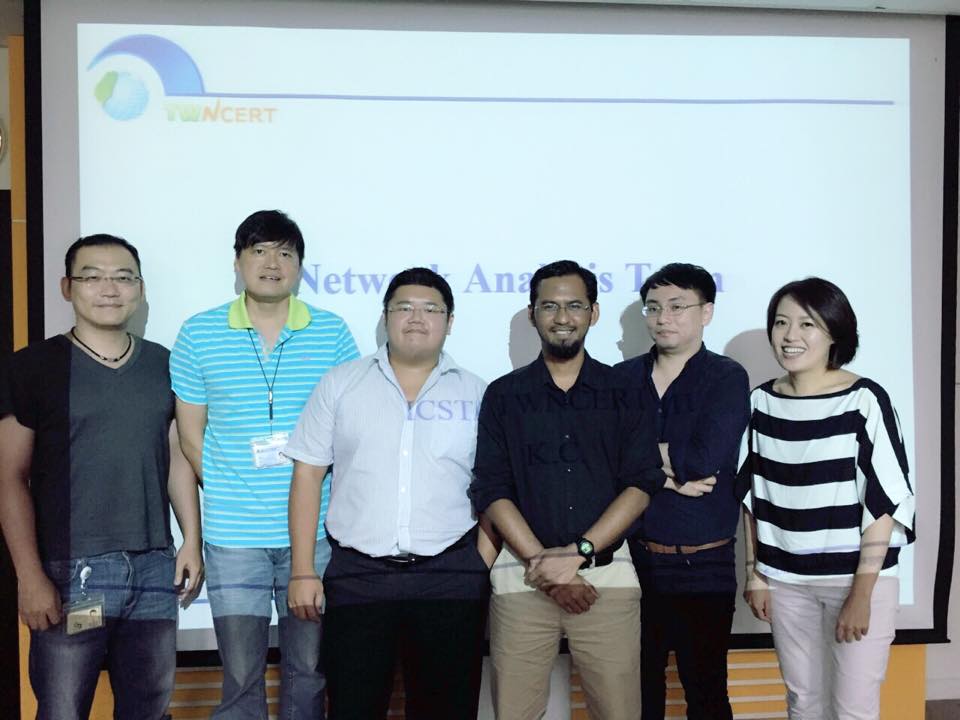 Overall it was a great experience and I must thank once again the organizers and my friends at TWCSIRT and TWNCERT for the amazing hospitality. I hope to participate again next year.
Xie Xie!
---
The views expressed by the authors of this blog are their own and do not necessarily reflect the views of APNIC. Please note a Code of Conduct applies to this blog.