Would you like to understand the essence of the Number Community proposal graphically?
As part of a communications exercise, the RIRs have developed a graphical overview of the Number Community proposal for the IANA stewardship transition.
Simply click on the image below to see the full document.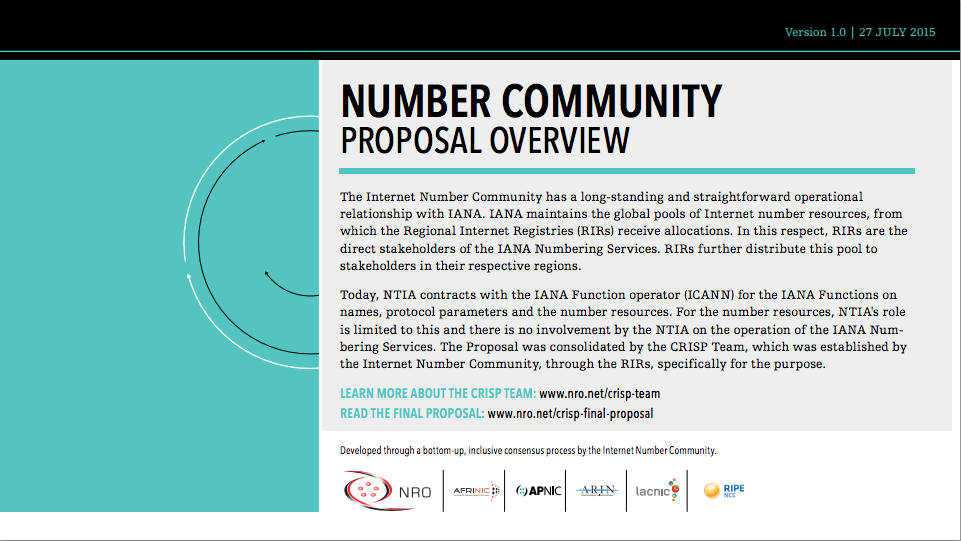 The graphic aims to illustrate the existing arrangements, what changes are proposed after transition and different elements of the proposal on the IANA Numbering Services.
Now that the consolidated proposal from the three operational communities has been published, I am glad, as the Chair of the CRISP Team, which was the team that help to develop the number community proposal, to introduce this overview. I hope helps the wider community understand our proposal on the IANA Numbering Services.
Of course, in addition to the overview, I encourage you to read the actual proposal which is available here.
---
The views expressed by the authors of this blog are their own and do not necessarily reflect the views of APNIC. Please note a Code of Conduct applies to this blog.