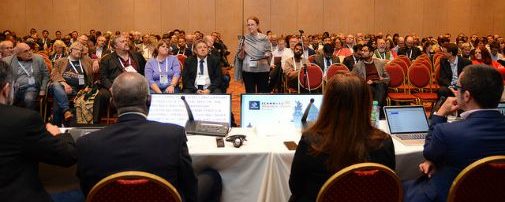 What does the Internet numbers community need to know about the current status of the IANA Stewardship Transition plan? How is the IANA Stewardship Transition Coordination Group (ICG) consolidating the three community proposals (names, numbers and protocols)? And how is the numbers community implementing its own proposal?
Post ICANN 53 Buenos Aires, Paul Wilson, APNIC DG and member of the ICG, and Izumi Okutani, Policy Liaison of JPNIC and Chair of the CRISP Team, got together to share their views about the next steps of the IANA Stewardship Transition from a numbers community perspective.
In this conversation, Paul also talks about a "staged" transition, an idea he floated as member of ICG during the ICANN meeting in Buenos Aires.
---
The views expressed by the authors of this blog are their own and do not necessarily reflect the views of APNIC. Please note a Code of Conduct applies to this blog.