I recently attended the Vietnam Network Information Centre's (VNNIC) Open Member Meeting (OMM), which was held in Hanoi, and simulcast remotely to Da Nang and Ho Chi Minh City. Thanks to VNNIC, I had the opportunity to give an update on APNIC's services, and an overview of our number resource statistics, including IPv4 transfers and IPv6 deployment. It was very generous of VNNIC to help translate my talk into Vietnamese at the same time to around 110 participants.
I also took the opportunity to share recent Network Operator Group (NOG) activities in the Asia Pacific region and offered anyone interested in starting a NOG in Vietnam my help to network with other NOGs. In our experience, we have found these forums to be very useful for network operators and engineers to share information and learn new techniques.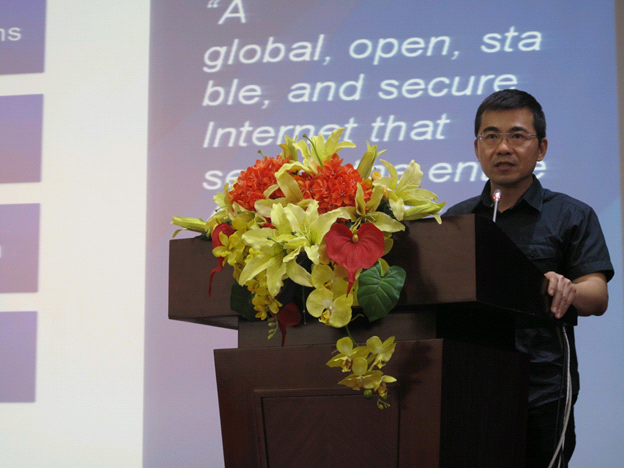 After the meeting, I met with Mr Hoang Minh Cuong, the Director General of VNNIC for a brief chat on the status of Vietnam's IPv6 roadmap and their views on IPv4 transfers. Like many other economies, Vietnam has planned in stages to move the country forward to IPv6. They are aiming to accomplish their plan in 2019.
I also received a briefing from VNNIC's resource management team on VNNIC activities. Since 2000, they have grown steadily and their engagement with other Internet organizations in this region is promising.
In the spirit of information sharing and helping to build capacity, we will be welcoming Nguyen Thi Oanh, VNNIC's Internet resource specialist, to Brisbane after APNIC 38 for a two-week exchange program.
---
The views expressed by the authors of this blog are their own and do not necessarily reflect the views of APNIC. Please note a Code of Conduct applies to this blog.