The release this week of the APNIC Foundation's Annual Report for 2019 highlights how busy and productive 2019 was for the organization. Key points include:
Three projects successfully completed
Three projects ongoing
A major new project launched
Almost USD 400,000 in new funding raised
Three new donors engaged
ISIF Asia awarding USD 120,000 to six new exciting initiatives
The release of the report follows the Foundation's third annual Board meeting in May (held virtually) where its audited annual statements for 2019 were approved and all six Board members were reappointed at the Foundation's Annual General Meeting.
In 2019, the Foundation successfully wrapped up its very first project providing training and support for CERTs in the Pacific economies of Cook Islands, Fiji, Kiribati, Papua New Guinea, Samoa, Solomon Islands, Tonga, Tuvalu and Vanuatu. With funding of USD 172,000 over 24 months, the project supported three regional workshops in Tonga, New Caledonia and Samoa, helped strengthen CERT Tonga, and supported the establishment of PNGCERT and Vanuatu CERT.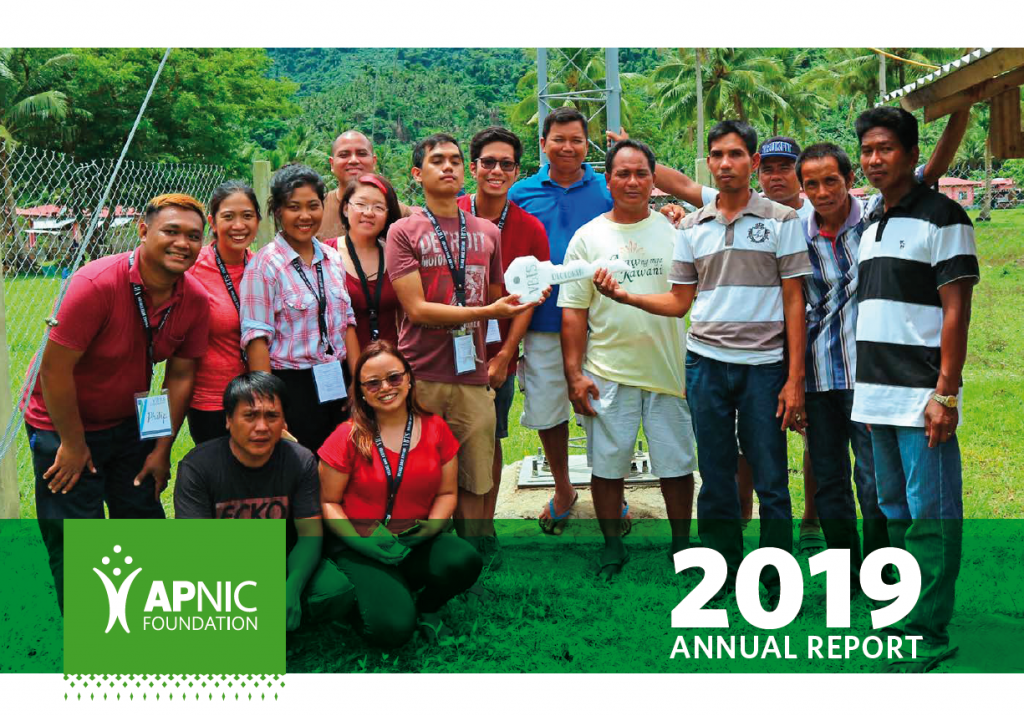 In the report, the outgoing Foundation Board Chair, Sylvia Efie Sumarlin, also highlighted new support from JPNIC. Towards the end of 2019, JPNIC joined APNIC and the APNIC Foundation in discussions on how to support Resource Public Key Infrastructure (RPKI) deployment in the Asia Pacific community. Specifically, JPNIC offered funding to support increased participation by technical staff from Internet Exchange Points (IXPs) in developing economies at the APRICOT conference in early 2020.
Read: Community comes together to make deploying RPKI easier
She also welcomed to the Board its newest member, Prof. Jun Murai from Japan.
At this year's May Board meeting, Ms Sumarlin stepped down after two terms as Chair, with Michael Malone from Australia taking her place.
Looking ahead, the Foundation has begun planning for new support from the Asia Pacific Internet Development Trust.
---
The views expressed by the authors of this blog are their own and do not necessarily reflect the views of APNIC. Please note a Code of Conduct applies to this blog.