More than one billion people globally experience some form of disability — around one-fifth of whom have significant disabilities. Thanks to a small number of advocates who have dedicated their careers to fighting for 'universal' or inclusive design, technology has removed barriers to equality and participation for many people with a disability.
"Organizations need to understand there is a really strong business case for incorporating accessibility functionality, which can be good for everyone," says accessibility champion Gunela Astbrink. She points to the usability improvements that Apple, Google, Microsoft, and even Nokia have made in the past 20 years. No doubt these companies are aware of the estimated USD four trillion of spending power worldwide of people with disabilities.
"I remember being invited to Helsinki in the early 2000s to participate in a workshop hosted by a major mobile phone manufacturer to develop accessible features for new phone prototypes. It brought together key people: designers, people in the regulatory area, people in government relations, and importantly, representatives from disability bodies.
30 years and still going: championing for greater awareness and 'culture' of Internet accessibility
Having started her career as a librarian — a profession that was quick to adopt ICT to digitize catalogues and interconnect bibliographic databases — in the early 90s, Gunela spent several years in Europe contributing to the Nordic Forum on Telecommunications and Disability and COST 219 — a European Union-funded project on telecommunications and disability — while working at the Telematics and Disability Centre of Telia.
"It was the first time I had the opportunity to collaborate with people who were passionate about accessibility across a range of different economies and cultures," remembers Gunela.
"In terms of COST 219, it did ground-breaking research with collaborators across Europe and produced very useful booklets about accessibility for phone features and ICT generally. When I came back to Australia those resources were really good to raise awareness here about accessibility."
Upon returning to Australia, Gunela established GSA Information Consultants (now GSA InfoComm) to consult on and initiate policies and projects to improve ICT accessibility in Australia. She's also juggled several research projects at Griffith University, held the National Coordinator role for TEDICORE (Telecommunications and Disability Consumer Representation) for 10 years, and sat on the Board of Directors for the Internet Society Australia for more than a decade.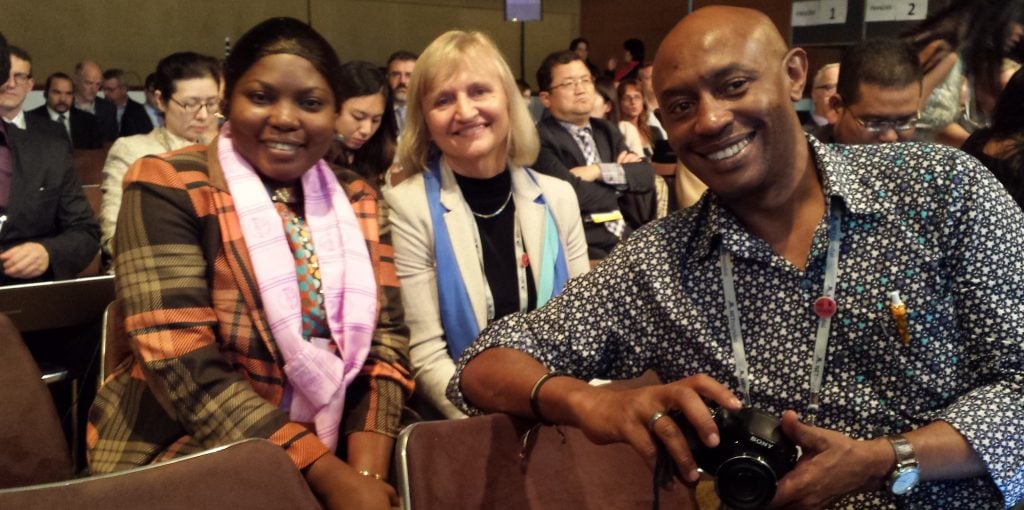 One project that Gunela's name is widely attributed to is that related to the study of accessibility criteria for government ICT procurement among OECD economies. It recognizes the important role that governments play in making accessibility a requirement through policy as well as the market.
"My research associate William Tibben and I found from that study that although there was lots of room for improvement, guidelines that were already in place within some economies, such as Section 508 in the USA, were creating awareness among suppliers that 'hey, this was something that actually was beneficial to their bottom line' since governments are one of the largest purchasers of ICT."
Nothing about us without us
'Nothing About Us Without Us!' is a slogan used by the disability movement to communicate that no policy should be decided by any representative without the full and direct participation of members of the group(s) affected by that policy.
"It's one thing for us to talk about the importance of accessibility and the merits of universal design principles but we must ensure that people who experience disability are included in the discussion and decision-making process," says Gunela.
Designing for all
Much has been said about the success of today's Internet being the product of the basic design principles used in its early development.
Many of these principles — end-to-end, robustness — are still used to great effect among the networking community today, most of the time without recognition; a sign of a successful design.
"Good design is actually a lot harder to notice than poor design, in part because good designs fit our needs so well that the design is invisible,"

Donald A. Norman, The Design of Everyday Things
Gunela says many such design elements and principles share the same fundamentals of accessibility, specifically universal and inclusive design.
"Many accessibility requirements improve usability for everyone, not just those with a disability. A great example that I'm sure many can relate to is real-time text transcription during meetings. This was originally developed for users with hearing impairments but is valuable for people from non-English speaking backgrounds," says Gunela.
"There's many instances where other accessibility requirements could assist all users but unfortunately these become an afterthought rather than a necessity when there is no culture of accessibility in place."
"If we don't have a connection to someone with a disability or include those with a disability in such developments, then we are ultimately ignoring the needs of potential users, which can range from tens of thousands to the millions."
"To achieve accessibility, attitudinal change is needed. That can happen during social and professional interactions if people with a disability are employed within a company.
"People with a disability can play a key role by being contracted to test for accessibility meaning better product and service features right from the start; retrofitting can be more difficult and expensive, and it may not get done.
"Disability awareness training is beneficial too as is training people with a disability to successfully use technology in everyday life. Also, supporting people to carve out a career as IT specialists, advisors and advocates expands the disability voice and has flow-on effects in terms of better social and living standards where everyone wins."
Ushering in new voices
Throughout her career, Gunela has also been an active contributor in, and proponent of, multistakeholder forums, including helping to organize the first Australian Internet Governance Forum (auIGF), from which she later became its inaugural ambassador to the global IGF. She is a member of the Multistakeholder Steering Group for the Asia Pacific Regional Internet Governance Forum (APrIGF), a member of the Multistakeholder Advisory Group (MAG) for the UN IGF, ICANN At-Large Ambassador and is also Vice-President of the Internet Society's global Accessibility Special Interest Group.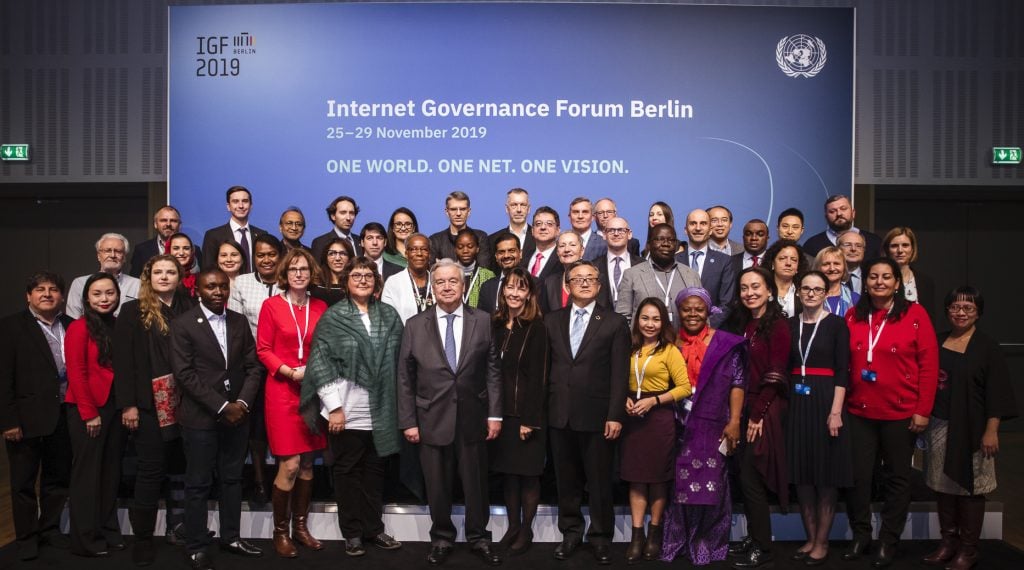 In all that she does, she is keen for disability representation to become stronger.
"I would like to find ways to get support for mentoring young people with a disability to become the new generation of disability advocates and disability spokespersons for accessibility in the Internet governance space.
"There are really good voices coming to the fore — some from Australia, as seen and heard at the recent revitalization of the Australian IGF, NetThing — but we need more of us. We need more voices in the IGF. And the IGF acknowledges that.
"To achieve that we need to have mentoring for people with vision impairment, hearing impairment and physical disability as well as people with other disabilities to step up. So that's what I plan on doing until I retire; hopefully knowing that there will be not individuals but a community and culture in place to make accessibility the norm."
---
The views expressed by the authors of this blog are their own and do not necessarily reflect the views of APNIC. Please note a Code of Conduct applies to this blog.