MyAPNIC has always been a secure online portal for APNIC account holders to manage Internet resources, update contact information, and access APNIC services online. It is now growing beyond a resource management tool, becoming a portal that will bring elements of all APNIC services together in one place.
To enable this, we have introduced a few changes.
Hello APNIC Login
Firstly, we have introduced APNIC Login — our identity management platform that implements Single Sign-On. As more of our systems link into APNIC Login, all APNIC website and online services will be accessible to the community with a single username and password.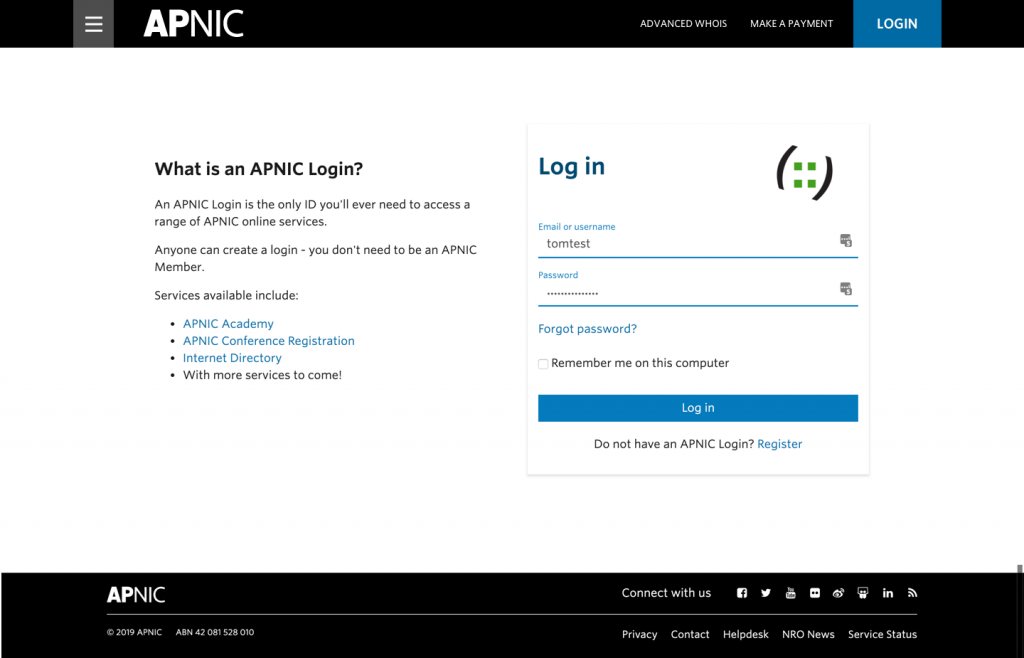 Broader horizons for MyAPNIC
MyAPNIC is becoming a portal for a range of self-service tools, products and services, including some you may have not previously discovered. For example, did you know you may be eligible to vote in EC and NRO elections, or that you can use your APNIC Login to gain access to the "holders" section of the Internet Directory?
All users of MyAPNIC, not just account holders, now have a simple dashboard that acts as a go-to place for APNIC tools, services and activities.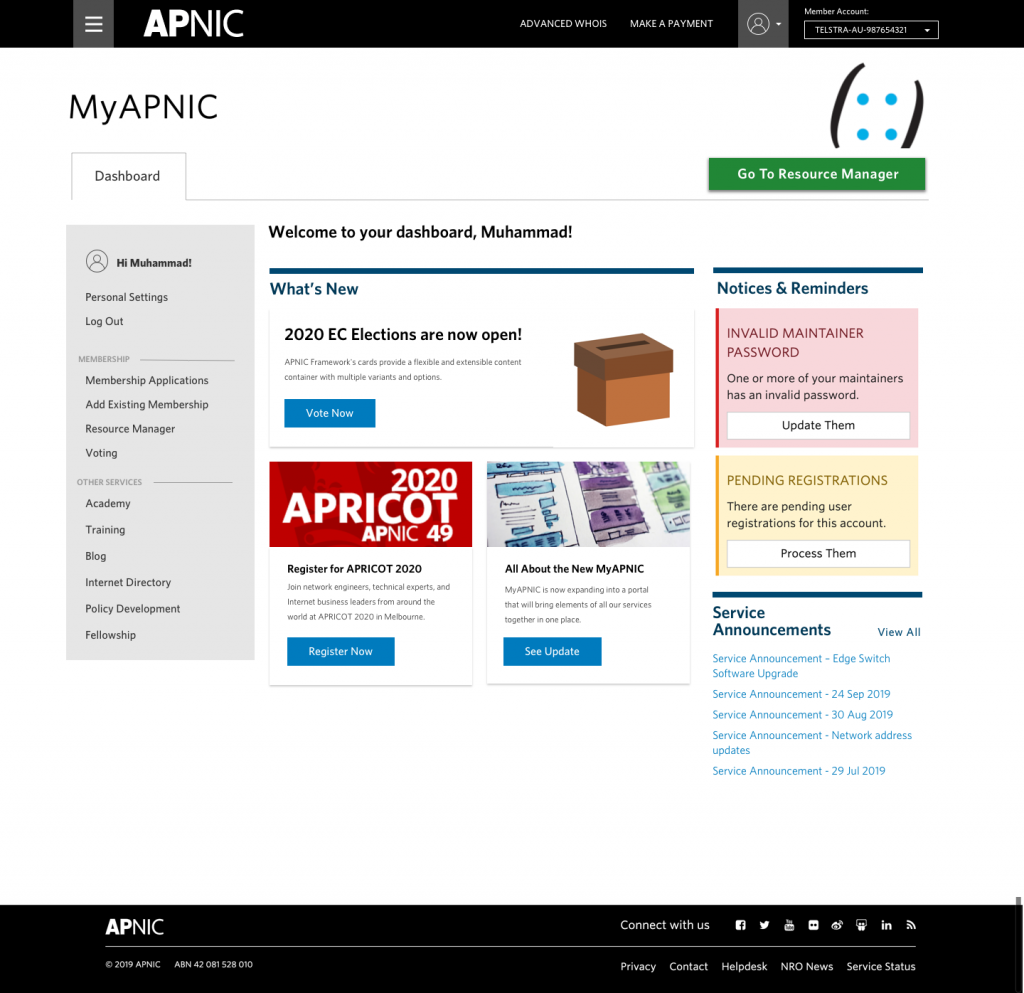 The Resource Manager functions (what we used to know as MyAPNIC) are easily accessible from the MyAPNIC dashboard. APNIC is working on improving performance and speed, and adding additional features and tools to this dedicated resource management function.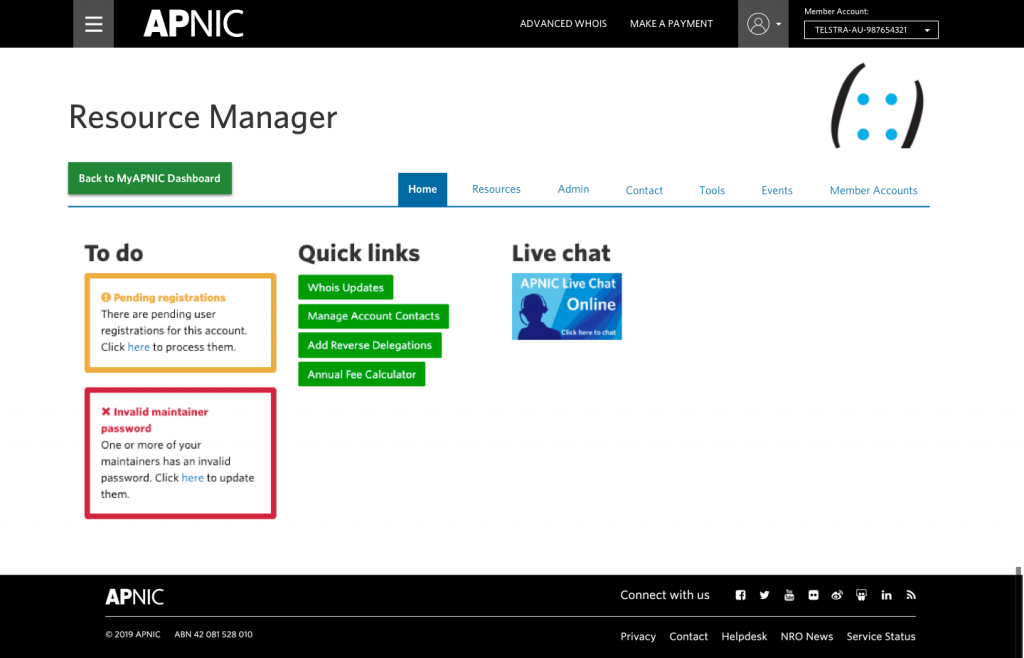 The changes to MyAPNIC will not impact any of the functionality; it will improve the user experience around many frequently used services, and offer them through simpler, easier-to-use components on the MyAPNIC dashboard.
APNIC is excited about rolling out these changes in the coming weeks. If you need any help or if you are unsure of anything, please refer to our FAQ or contact the APNIC Helpdesk.
---
The views expressed by the authors of this blog are their own and do not necessarily reflect the views of APNIC. Please note a Code of Conduct applies to this blog.