In just under a week, APRICOT 2019 will be held in Daejeon, South Korea. To give you a brief overview of the local history, challenges, and opportunities that the Internet provides to APRICOT's host economy, we're telling the stories of some of its local champions.
Read the IDSeries, NZSeries, LKSeries, VNSeries, TWSeries and NCSeries from past conferences.
South Korea's first TCP/IP network began in May 1982, making it one of the earliest deployments in the world. It has a well-earned reputation as a leader in information and communication technology, with home-grown companies Samsung and LG well known worldwide with everything electronic, while the economy itself has been proclaimed by media to be 'the most wired on Earth'.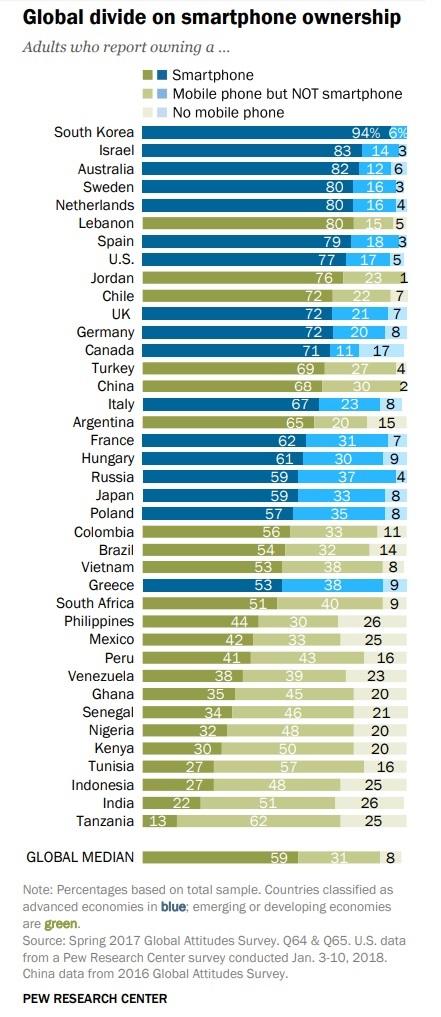 The Broadband Convergence Network (2004), and later the Ultra-Broadband Convergence Network (2013), were pioneering infrastructure projects to overcome the digital divide between urban and rural areas, culminating in around 99% of the 19 million households in South Korea having Internet access. The economy also ranks first worldwide in terms of smartphone ownership and Internet usage — nine in ten Korean adults use the Internet and own a smartphone — and second for gigabit connectivity (almost 95% availability).
Over the course of 50 years, South Korea has sought to further advance its own infrastructure, and support the technology and services that it can provide its citizens. Recent examples of this include national strategies to develop core network infrastructure to enable 50% coverage of 10 Gb Internet — yes, 10 gigabit per second Internet — and 5G capabilities nationwide by 2022, as well as positioning to become a leader in Artificial Intelligence.
After seeing the success of Google Deepmind's AlphaGo, South Korea is investing $860M in artificial intelligence:https://t.co/0YXdDwrR5F

— Monty Singh (@Monty_Singh) March 20, 2016
The government has played a key role in investing and cultivating an environment to enable such innovation with emphasis on developing a highly-educated and digitally-empowered society.
Maths and science have long been core school subjects, and in recent years the 3Rs have been replaced by the 4Cs — Critical thinking and problem-solving, Collaboration, Character, and Communication  — to prepare students for the '4th Industrial Revolution'.
Perhaps the most stunning (and contentious) evidence of its pursuit for a digital society has been the rise of cyberculture (or Internet culture) in South Korea, particularly video streams and Internet communities. Popular pastimes, such as photography and shopping, and even daily activities, such as eating meals, have become entwined with these digital channels.
Further afield, the government has also taken an active role in helping develop the infrastructure and capacity of the rest of the Asia Pacific, as we'll find out in this series.
---
The views expressed by the authors of this blog are their own and do not necessarily reflect the views of APNIC. Please note a Code of Conduct applies to this blog.