Last month, the Hong Kong Network Operators Group hosted its second annual event — HKNOG 6.1.
More than 100 network engineers, operators, vendors and administrators attended the half-day event, participating in discussions with local and international experts speaking on network automation and performance, cybersecurity and Internet traffic insights — see the event website for slides.
Improving network performance
A highlight was Hong Kong Polytechnic University (HKPU) Professor Rocky Chang's presentation on 'Crowdsourcing Mobile Apps' Network Performance from Smartphones'. He and his team at HKPU have developed a method and written an application (named 'MopEye') and underlying driver to intercept Internet traffic on mobile phones and report on network performance parameters.
Like so many economies in the Asia Pacific region, smartphones and smart devices are among the most popular ways that people in Hong Kong connect to the Internet — 97% of Internet users in Hong Kong accessed the Internet via smartphones in 2017 (compared to 61% via PC), spending on average 2.7 to 3.1 hours a day. Although it's still early days, this research by HKPU has the potential to play an important role in the way that mobile carriers monitor and troubleshoot network performance and faults in the years to come.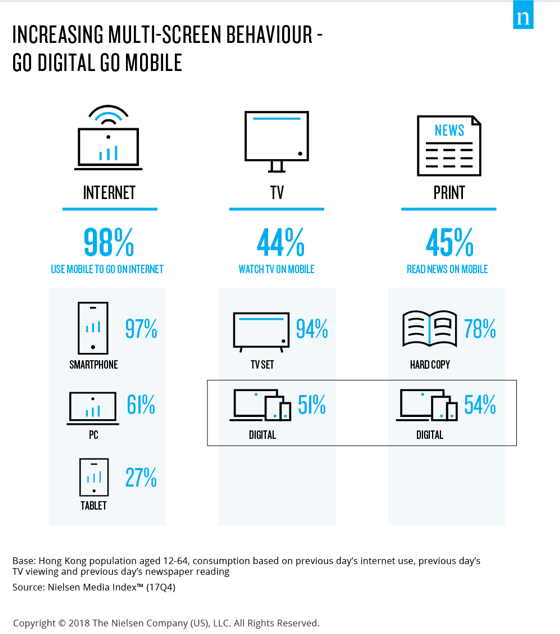 Figure 1 — Increasing multi-screen behaviour.
Apart for the presentation itself, I, like many other attendees, was unaware of the research happening at HKPU, so it was a great to have Professor Chang share some details from the academic realm, which still plays an important role in networking today.
The presentation by Professor Chang was complemented well by Akamai's Edmond Chan and Feybian Yip's presentation, 'Why is my site running slow?', which focused on the anatomy of web browsing and how user experience can be improved.
The highlight of the presentation though, was a live demonstration showing how to improve the response time of HKNOG's web page with a few simple tricks, such as making use of pipelining of HTTP 1.1 or HTTP 2.0 to enable the parallel loading of objects instead of sequential, and equipping servers with higher bandwidth and placing them close to users.
Peering Asia 2.0 happening 24 – 25 October
Before drawing to a close, attendees were encouraged to register for the upcoming Peering Asia 2.0 conference to be held in Hong Kong later this month.

Following the success of the inaugural conference in Kyoto last year, more than 200 peering professionals are expected to attend the two day event to be held from 24 to 25 of October at the Cordis Hotel in Mong Kok, Hong Kong.
Co-hosts, HKNOG and HKIX invite network operators, content providers, peering/interconnection managers, IX and data centre operators, and related professionals to join the event. To learn more, please contact the Peering Asia Organizing Committee and Working Group at peeringasia@hknog.net or visit the web page at www.peeringasia.com.
Wai-Kay Shiu is a member of HKNOG. He works as a Telecommunications Engineer at the Hong Kong Police Force.
---
The views expressed by the authors of this blog are their own and do not necessarily reflect the views of APNIC. Please note a Code of Conduct applies to this blog.