In the last three years, APNIC has taken part in the Asia Pacific Internet Governance Academy (APIGA). Lead by ICANN and KISA, and designed as an initiation workshop, it allows young enthusiasts to participate more actively in Internet governance discussions.
Since 2016, the APIGA program — held annually in different South Korean universities for five days — has evolved considerably, including informative and interactive workshops, group and mock sessions, educational games, and practical simulations of Internet governance discussions. These discussions cover issues such as privacy, access, human rights, cybersecurity and Domain Name System related matters, such as new generic Top-Level Domains.
Each APIGA comprises a group of around 40 selected participants (aged between 18 to 35), half from South Korea and half from across the Asia Pacific region. Participants spend a week together with around 20 staff and community members from Internet organizations such as VNNIC, JPNIC, TWNIC, KISA, APTLD, dot Asia, ICANN, ISOC and APNIC, to share experiences and debate contemporary issues related to Internet governance in the Asia Pacific region.
At the most recent APIGA meeting in Gwangju (23-27 August 2018), participants shared views on new legislative processes on privacy and cybercrime around the region.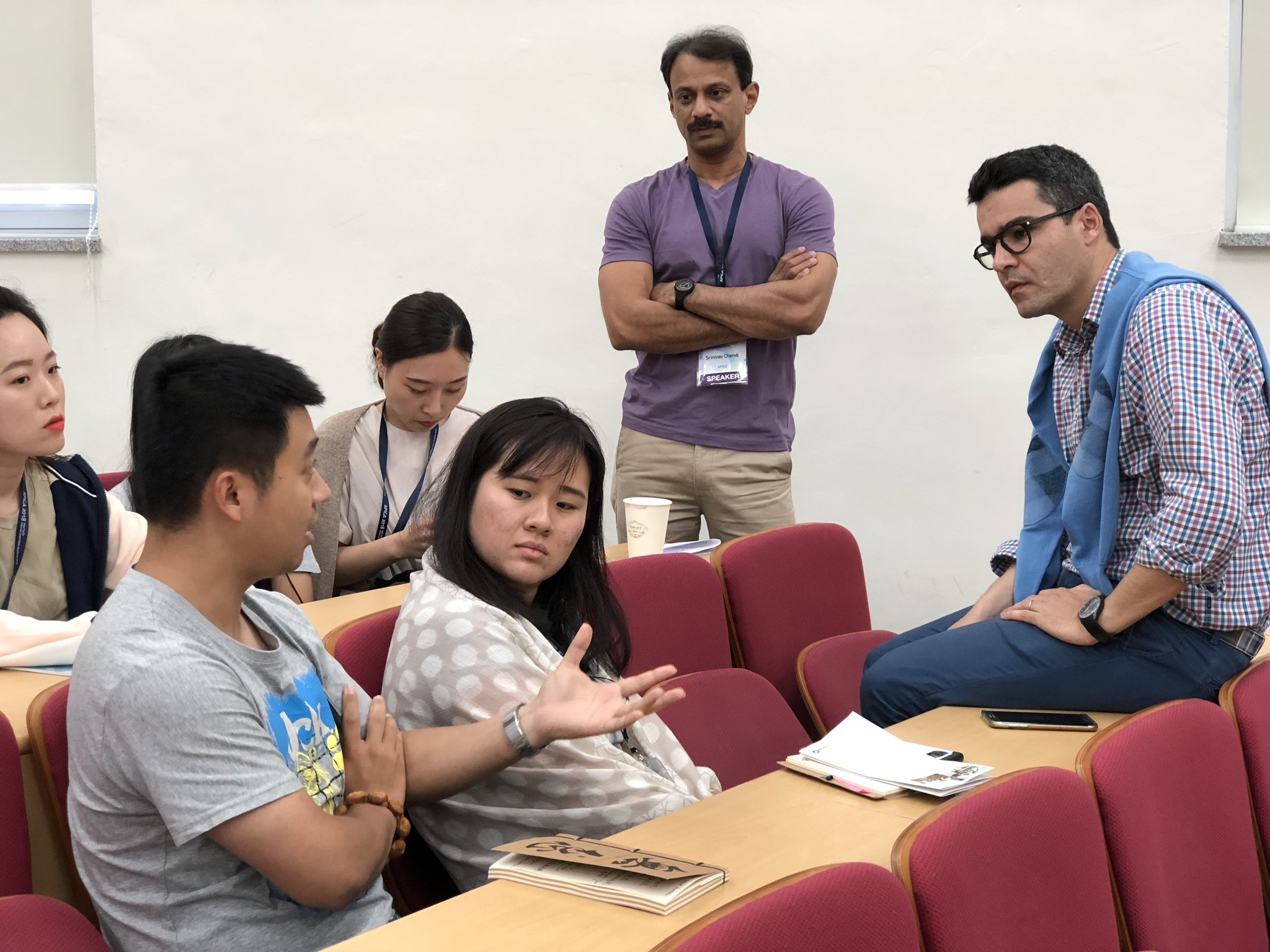 For APNIC, APIGA means an opportunity to engage with the next generation of network operators, technical community leaders, and future APNIC Members. The views by this group of young 'digital natives' on how they want the Internet to work, detached from the history on how the Internet protocol evolved, are refreshing and important to consider. Listening to their hopes for a better Internet ecosystem, and enthusiasm to take active part in Internet governance discussions, should encourage our organizations to adapt existing channels for participation and decision making to be more welcoming of fresh contributions from youth.
This dialogue that APIGA is designed to foster with newcomers to the Internet governance arena is essential to guarantee sustainability of the Internet governance model that depends heavily on active participation from the community. In the absence of initiatives like APIGA, we run the risk of eroding the interest and curiosity that Internet governance matters may spark in the next generation of Internet leaders from the Asia Pacific.
---
The views expressed by the authors of this blog are their own and do not necessarily reflect the views of APNIC. Please note a Code of Conduct applies to this blog.