Last week's community discussion at APNIC 44 about the recent ASO independent review report made me think about the relationship between the RIRs and ICANN.
The RIRs predate ICANN, and by the time ICANN was formed, we already had an established system of community-based policy development. We held regular meetings for policy and governance work – at least two for each RIR each year – which continue to this day. At these meetings, the regional Internet numbering communities still get together for their own self-governance, networking, and development activities.
For the domain name community, however – including DNS registries and registrars, and other DNS constituencies – ICANN provides THE global venue for policy and governance discussions. There is no alternative to ICANN, which explains why the names community always outnumbers the numbers community in ICANN meetings.
The ASO was formed as one of the three ICANN supporting organizations, and in the early days we held an 'ASO General Assembly' within ICANN meetings. However, with a lack of critical mass of numbering folks, attendance at these ASO events was generally low. This was disappointing to some people, but in fact it simply reflected the nature and purpose of ICANN's meetings at that time.
Why attend ICANN meetings?
The lack of a numbering community presence often triggers the question of why RIR representatives continue to attend ICANN meetings at all. I think there are a number of good reasons, which reflect mutual benefits for both the ICANN and RIR communities.
For example, in the last few years there has been a lot of interest in technical topics such as IPv4 exhaustion, IPv4 transfers, IPv6 deployment, and IP resource certification, or RPKI. RIR staff have attended many meetings about these topics with the ICANN Board, GAC members, ICANN staff and the PTI team (formerly known as the IANA), and we have been able to provide authoritative information and advice wherever needed.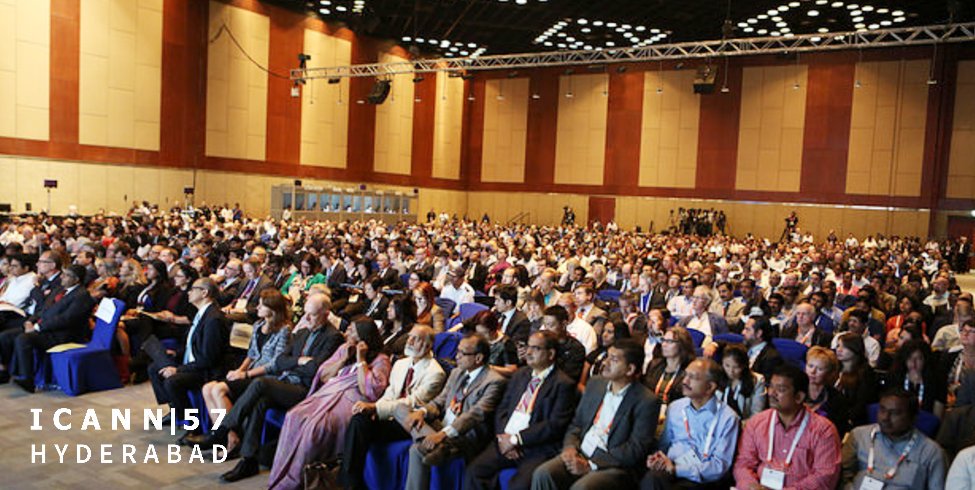 The process of the IANA stewardship transition involved many meetings, and many of these were held, for obvious reasons, in ICANN venues. Of course there were also many discussions about transition topics with ICANN staff and with members of the ICANN community. By participating, the numbering community was able to play a key role in the development of the transition plan and did, of course, benefit from the successful outcome.
More recently, the DNS Root Zone KSK rollover has been an important topic in which ICANN and the RIR communities have a shared interest. Technical and communication staff from both ICANN and the RIRs have worked together closely to help inform the Internet community of the implications of this important milestone.
The ICANN GAC has provided a channel for the RIRs to engage with governments on important Internet policy and governance issues. The GAC has given us opportunities to provide information on IP addressing and related technical issues to governmental representatives, during many GAC meetings and other events. Most recently, thanks to the GAC 'Underserved Regions Working Group', APNIC has attended smaller regional meetings (in the Pacific for instance) to present information about the RIR system to local governmental audiences.
The GAC also has a 'Public Safety Working Group' where various RIR staff have been present. These meetings have featured discussions with law enforcement and other public safety officers who have a strong interest in IP addressing and the use of the RIRs' whois services. They have also sparked a strong interest in whois-related policies, and in understanding related technical issues of IP addressing, routing, NAT, and IPv6.
Since the completion of the IANA stewardship transition, and creation of the new ICANN Bylaws, there are additional new mechanisms in which the numbering community can participate. These include the PTI 'Review Committee', which ensures that PTI (formerly IANA) services are provided to RIRs at the expected level of quality; and also the 'Empowered Community', which carries new powers such as the approval of changes to the ICANN Bylaws, or the ability to remove ICANN Board members.
Finally, of interest to the APNIC region are the 'APAC Space' sessions, which are convened by ICANN's Asia Pacific office. These have been held at most ICANN meetings and provide a good opportunity for members of the names and number communities in the Asia Pacific to meet and discuss regional issues. APNIC has attended some of these events, which always feature useful interactions with others in our region.
@jia_rong_low welcoming all to the #ICANN57 APAC Space session. Great to see so many community members here!#ICANN pic.twitter.com/0eL3KkfrpJ

— Fiona Aw (@fiona_awyx) November 8, 2016
Making a contribution
I commented last week at APNIC 44 that the RIRs actually do not HAVE to engage in ICANN meetings; we can decline to attend if we wish.
However, hopefully I have described in this post some of the many useful reasons for RIRs to participate. It's understandable after all that the ICANN community has an interest in IP addressing issues, and has many questions about their own reliance on IP addresses. And we can expect this interest will continue in future.
If members of the Internet number community are not present and ready to contribute to discussions, then the discussions will still go on, perhaps with answers coming from elsewhere. It's definitely in the interests of the number community that correct and relevant information is always available.
---
The views expressed by the authors of this blog are their own and do not necessarily reflect the views of APNIC. Please note a Code of Conduct applies to this blog.