In your career, you'll find that anyone can sit and talk to you about life, but very few people actually listen and give you advice, particularly advice you might not want to hear. I call these amazing people "mentors".
A mentor is someone who listens and helps you: set your goals, align your passion with your career, overcome your weaknesses, and grow both personally and professionally. Hence, finding the right mentor makes all the difference.
You'll know a mentor is right for you when he/she helps you understand your limitations, helps enhance your talents and enables you to see things from a wider perspective. It is important to note here that you may require more than one mentor to serve all these purposes.
Of all the people who I have looked to for advice and mentoring, two people stand out – Stacy Hughes and Seejo Sebastine.
Conferences can be a perfect place to find mentors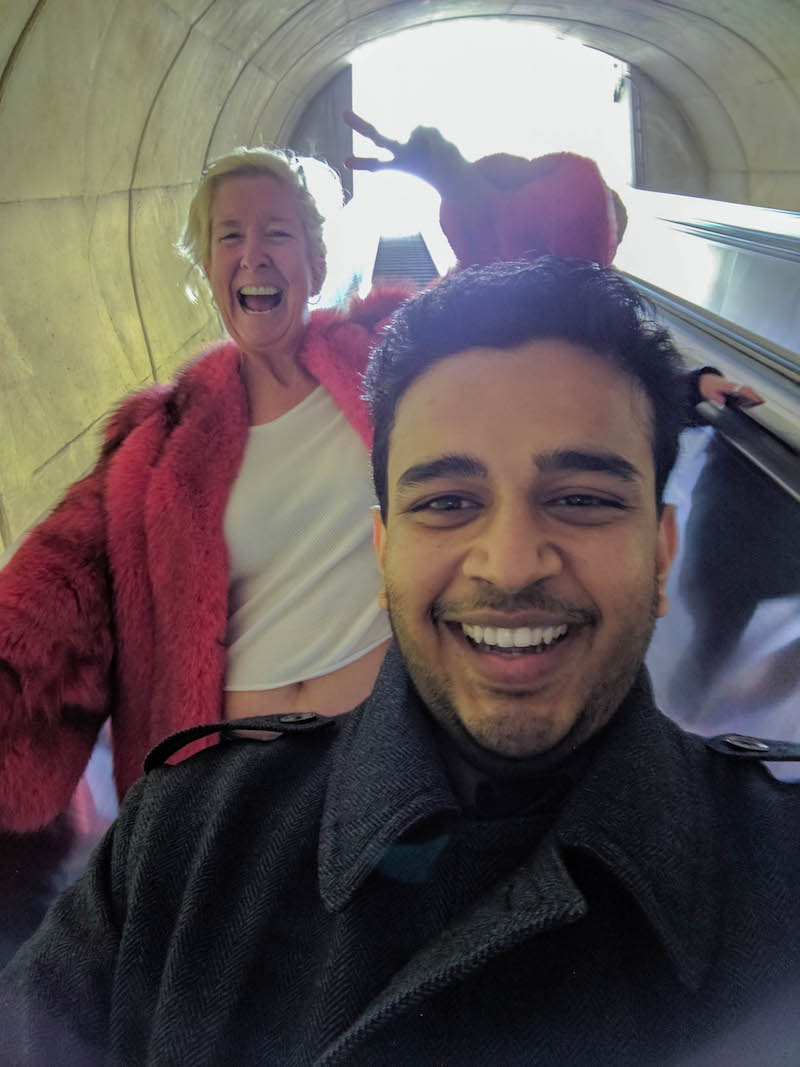 I met Stacy (NANOG Communications Committee Chair and Fellowship Mentor) at a conference during a time in my life (studying a Masters in Telecommunications) where I had no plan or vision of a career and was intimidated by all the successful people around me.
I remember Stacy walking into the room, filled with some of the smartest and brightest figures of the network engineering world, and owning it with her contagious smile and confidence. Meanwhile, I was standing in a dim lit corner, not sure how to network and grow my contacts base. I am so glad I had the courage to at least go up to her and introduce myself.
In our first interaction, she recognized my lack of confidence to network, so asked me to join and listen in to conversations she began with others. From this alone, I learned there is so much you can learn just by meeting and listening to new people.
By the end of the night, I had enough confidence to approach people and ended up making a number of really good contacts and eventual friends in an industry that I thought was difficult to get into.
Today, Stacy is my go to person if I need any advice and she's always more than happy to assist.
Mentoring at Internet Operations Conferences, Stacy Hughes
I'll lead with my punch line to newcomers and students… "Welcome. Come and meet me, as I'll likely know a person you want to talk to. We need you because we all want to retire."
My mentor, Ingrid Erkman, taught me what an IP address was. Fundamental, I know, however, such small acts gave me the knowledge and courage to pursue my now 17-year career in networking.
It is my responsibility, my passion, and my commitment to the Internet to continue to encourage those new to or moving around the community. My advice for networking at conferences (and potentially finding a mentor, like Pranav found me):
Introduce yourself to everyone – you never know who is in a position to help you, or who needs your talent.
Look for me or someone like me – if you're shy we can help and will do our best to introduce you to people you need to know.
Be bold and describe your skill set and your aspirations – this is not a time to be coy.
Get business cards – and follow up with these people after the conference.
Finding a mentor in the workplace
Seejo is my senior manager at EchoStar Corporation and guides me on how to deliver my work-related goals.
I have been lucky to find a job in this industry that I am passionate about and I feel doubly blessed to work under a manager who thinks about my career advancement with every decision he makes for me.
He even has my back when I mess up, which leads me to my next point on how important it is for mentors/mentees to trust one another. I trust Seejo with my career, because I am sure he knows (perhaps even better than I do) what's best for me.
Giving back to the community
Recently Sharon Gai, my good friend from the NANOG Community, and I established a budding community called NextGen to provide students and young professionals a platform to liaise and share ideas, exchange thoughts and help each other out.
Some of the best advice I've received includes:
Always move away from your comfort zone and not towards it.
Introduce yourself to as many people as you can and make an impression.
No one expects you to know everything. It's ok to say 'I don't know, yet'.
We, as a community, want to build a friendly environment that encourages and nurtures young students by providing required resources. With this initiative, we want to give professionals, who have been there and done that, an opportunity to mentor someone and possible shape their life.
Most importantly, we want to show that the network engineering community is very open and accepting, particularly of people with passion.
Share your mentor and mentee tips below.
Pranav Kondala is a Pilot Engineer at EchoStar Corporation.
---
The views expressed by the authors of this blog are their own and do not necessarily reflect the views of APNIC. Please note a Code of Conduct applies to this blog.