I had my first formal experience with Internet Governance (IG) in Islamabad, October 2015 when I attended the first Pakistan School on Internet Governance (PKSIG).
During the four-day workshop, I was amazed by the knowledge and interest of participants in this subject that I had very little idea of – I am a cybersecurity professional working for the Pakistan Information Security Association; we help develop cybersecurity legislation as well as raising public awareness about cybersecurity and related issues, including privacy, surveillance and freedom of speech.
From the presentations by the guest speakers and fantastic discussions among participants, I saw the term IG was an umbrella that encompassed a range of topics I had been working on, as well as several other new and interesting topics such as zero-rating, net neutrality and Free Basics.
I wanted to learn more.
From Pakistan to Brazil and Taipei
A month after PKSIG, I was lucky enough to receive a fellowship from APNIC to attend the 10th annual Internet Governance Forum (IGF 2015) held in Brazil.
It was an amazing opportunity even though it was quite overwhelming:  there were so many tracks and new topics to follow. What helped most was being able to interact with renowned experts including Vint Cerf and Wolfgang Kleinwächter who helped simplify and make sense of it all.
Fellows excited to be a part of IGF community
While attending IGF 2015, I came to know about the Asia Pacific Regional Internet Governance Forum (APrIGF). I started following its discussions and after some time I applied, and was accepted, to join its Multistakeholder Steering Group. In 2016, I attended and spoke at the APrIGF meeting in Taipei, again as a fellow.
In 2016 I was also fortunate to receive fellowships to attend both ICANN 55 in Morocco and ICANN 57 in India. I previously followed ICANN meetings through remote hubs but ICANN 55 was the first time I had physically attended a meeting. Like the IGF, it was a very hectic and overwhelming five days, but it started to clarify a lot of the concepts I had learned over the past five months, and increased my interest and involvement in IG discussions.
Find out what it's like to attend an ICANN meeting as a fellow
Joining regional Schools on Internet Governance
Early on in my IG journey, I became interested in an initiative called the Asia Pacific School on Internet Governance (APSIG). I joined its discussion groups and started volunteering for it, and very soon I got the opportunity to manage its Interim Secretariat, which has been a great opportunity for me to further enrich my knowledge.
We held the first edition of APSIG in September 2016 in Bangkok, where community leaders ran tutorials, interactive discussions and role-playing sessions to help develop the next generation of leaders.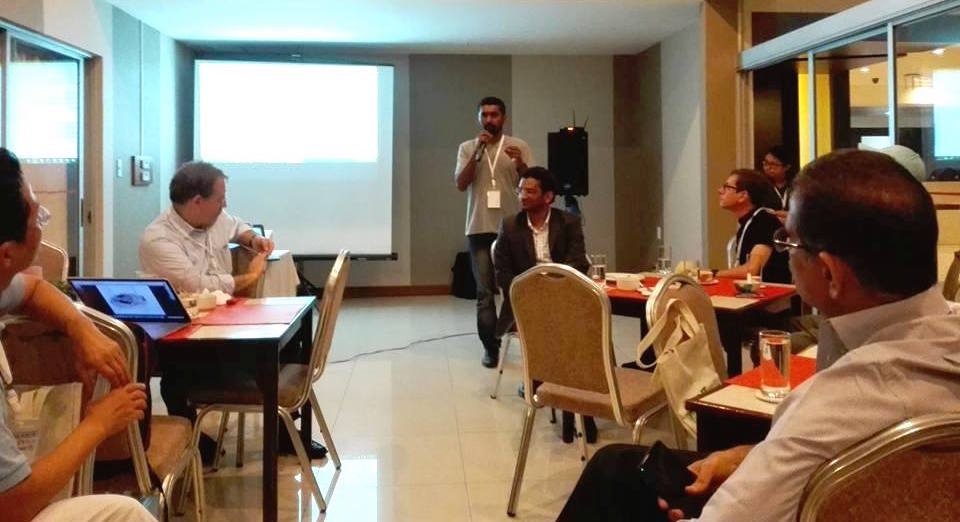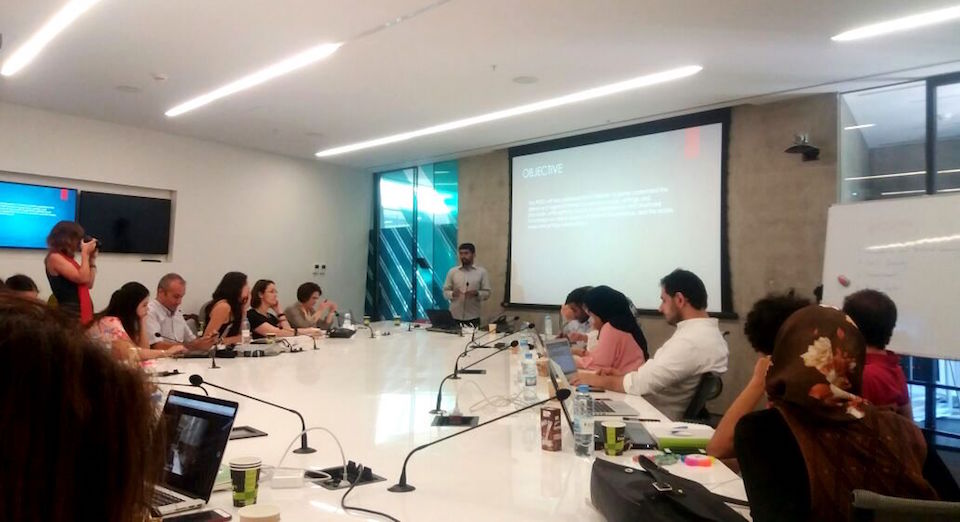 I was fortunate enough to be invited to speak at Asia Pacific School on Internet Governance (left) as well as the Middle East and Adjoining Countries School on Internet Governance (right).
I have also been involved in the Middle East and Adjoining Countries School on Internet Governance (MEAC-SIG). Through MEAC-SIG and discussions with the activists, community leaders and domain experts in the Middle East region, I came to know about their perspective and approach to deal with many serious IG issues.
Before attending ICANN 57, I also took the opportunity to attend the inaugural Indian School on Internet Governance (inSIG) 2016 held in Hyderabad. Participants from more than six economies brought with them their own cultural instances to the discussions, which proved to be eye-opening for everyone involved.
Something which I'm most proud of was meeting with Pakistan government representatives at the IGF 2015 where we discussed the possibilities of kick-starting IG events in Pakistan. After approaching some like-minded industry leaders in Pakistan, the second edition of PKSIG was held at the end of 2016. I would like to mention the cooperation and support of the Chairman of the Pakistan Telecommunication Authority, Dr Ismail Shah, and the Executive Director of the Higher Education Commission, Prof Dr Arshad Ali, who were instrumental in making this possible.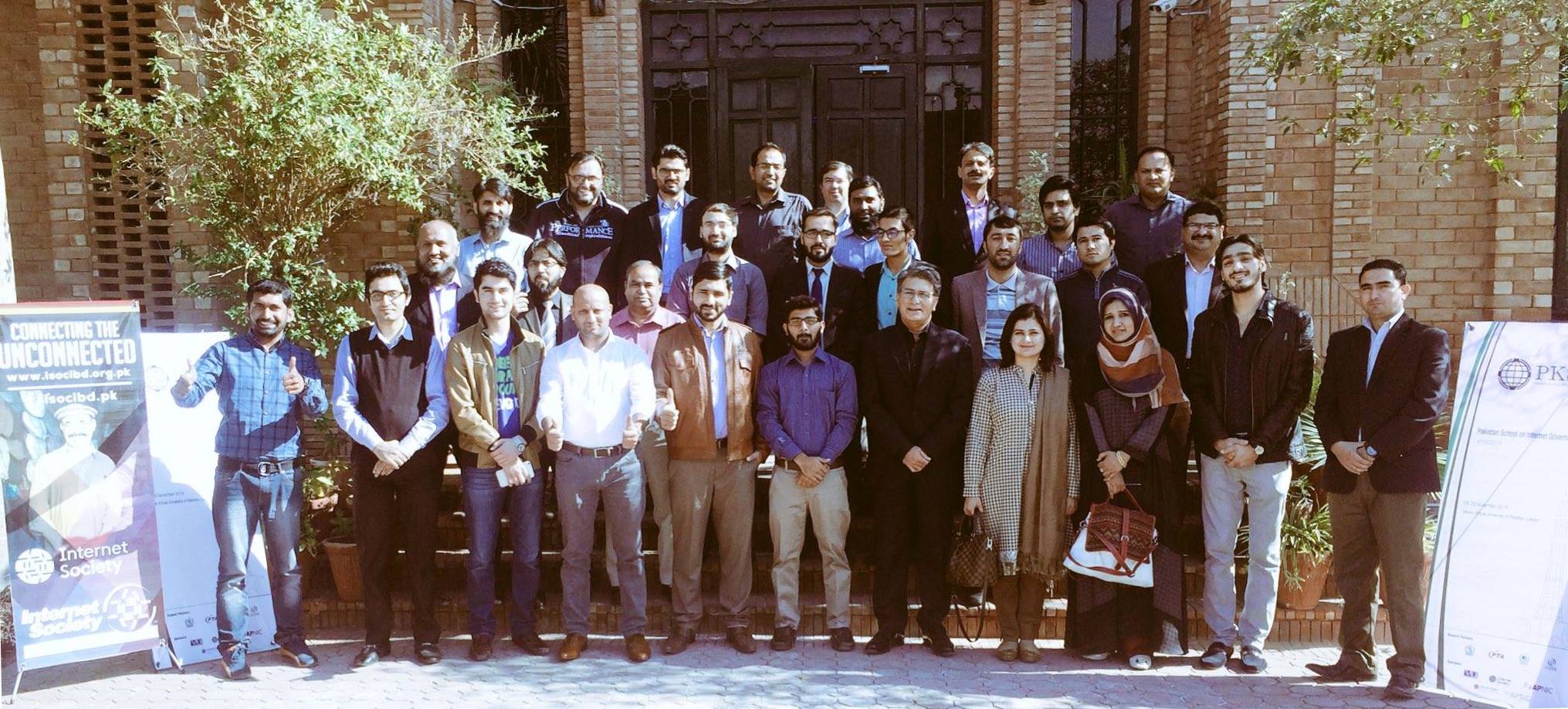 Read the Pakistan School on Internet Governance Secretariat report on PKSIG 2016 [PDF 16.1 MB]
Initiatives like Internet Governance schools are invaluable. The younger generation will lead us in the years to come and yet they are generally not aware of IG issues and their importance. At almost all the forums and events I have attended to date I've found the enthusiasm of younger participants inspiring and impressive.
Following this and my year-long IG journey, I intend to work more with university students in Pakistan to raise awareness of IG and encourage them to form their views and attitudes towards these serious issues.
My four takeaway lessons so far
There should be more focus on capacity building of young people from developing and unrepresented economies, as they will eventually lead IG initiatives.
The multistakeholder model and its bottom-up approach to deal with resolving challenges and developing strategies is much more effective than any top-down approach.
In the coming digital age, there will be a serious need for cross-border cooperation, regional harmony and preventive diplomacy, which will be helpful to counter cyber terrorism.
It's important to remember that IG is not just the responsibility of techies or policy makers; it's about everyone connected to or about to connect to the Internet. Therefore, I intend to work more on community engagement and capacity building of people from every walk of life.
Mubashir Sargana is the National Coordinator for the Pakistan Information Security Association.
---
The views expressed by the authors of this blog are their own and do not necessarily reflect the views of APNIC. Please note a Code of Conduct applies to this blog.