If you've attended technical training in the Asia Pacific in the past 17 years, chances are you would have come across Champika Wijayatunga.  'Champ' as he is known, has trained over 15,000 people face to face, spoken at hundreds of conferences and visited close to all of the 56 economies in the APNIC region.
Champika was born and raised in Sri Lanka, and although he no longer lives there, he has never forgotten his roots.
Makings of a Champ
In the early 90s, Champika was selected to study electronic engineering at the University of Moratuwa – one of Sri Lanka's top engineering universities – but had to move to India to finish his studies when the universities in Sri Lanka were closed due to civil unrest.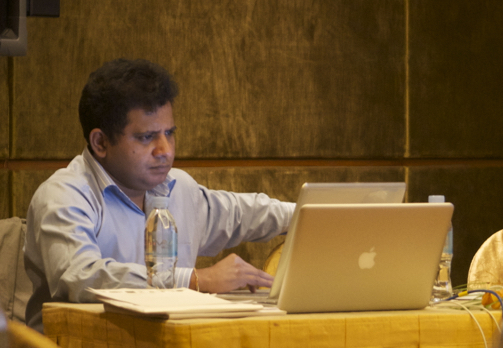 Upon returning to Sri Lanka in the mid '90s, he became an engineer with IBM. At the time, IBM was the leading IT company in Sri Lanka and it was here he had his first taste of working on medium to large networks.
This period of time was also when the first commercial ISPs began to establish themselves in Sri Lanka, and Champika was at the forefront of the changing networking landscape.
"During my time at IBM I got involved in setting up and managing many of these early networks, not just ISP operations but other projects including national and critical infrastructures. Installing and configuring each network had its own challenges – particularly before the days of TCP/IP networks in Sri Lanka," he says.
Apart from installing and configuring these networks, Champika also worked for the IBM Sri Lanka Education Centre providing hands-on product training for a large number of networking professionals. He still has very fond memories working for IBM, which obviously laid the foundation for his future career path.
"IBM was a really good company to work for because they invest in professional development. We were given extensive new product training and were compelled to work hard to uphold the level of service customers expected from IBM. It was a great opportunity to work with a group of engineers with the same capacity and enthusiasm."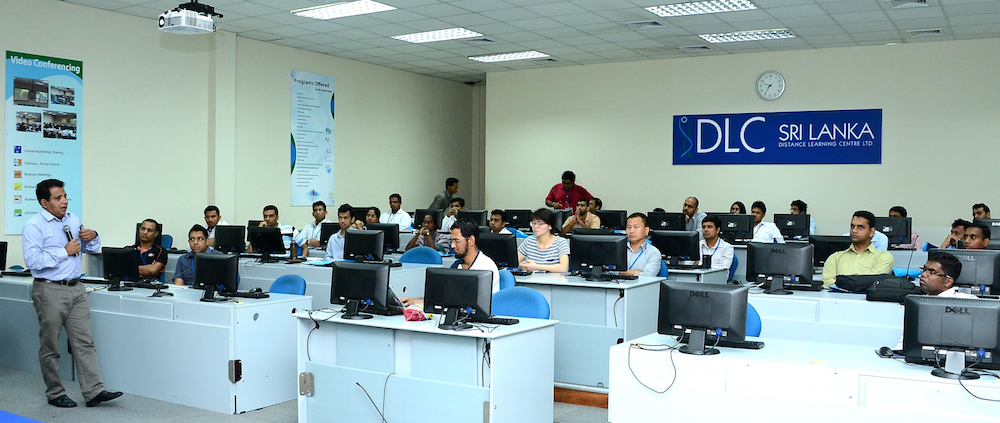 Brain drain or boomerang workers?
After working close to four years with IBM, Champika decided to further his education and enrolled in a Masters degree in Computer Engineering at Thailand's Asian Institute of Technology (AIT). He subsequently became a Research Associate working on a project involving Distance Education.
During his time at AIT, Champika saw many of the professionals in his homeland moving away from the country due to political and economic instability. Times were changing and it was to be a 'brain drain' of an unprecedented scale.
Losing skilled workers to overseas markets is not uncommon for island nations (even those not experiencing conflict), with many industries either non-existent locally or too small to accommodate emerging talent. It is an issue many service and technical industries in Sri Lanka are currently facing with a growing tertiary-educated workforce.
"Staff turnover is a real challenge for organizations in Sri Lanka. We see people move all the time. If you build the capacity and knowledge and they move on, you have to start again," Champika says.
Although he too eventually emigrated to Australia (to develop and lead APNIC's newly established training program and more recently facilitate ICANNs security engagement activities in the Asia Pacific), Champika and many other early leaders of the ICT industry in Sri Lanka (some of whom we will speak with later in this series) continually return — or 'boomerang' — to assist the growing Internet industry.
Once a trainer, always a trainer
Reflecting on his career to date, Champika says the most enjoyable part has been seeing the fruits of his labour, especially the growing number of skilled network personnel in the region.
"APNIC held its first ever face-to-face training workshop in Sri Lanka in 2002, which was hosted by Sri Lanka Telecom. We followed that with workshops the following year as part of SANOG 2 (South Asian Network Operators Group) and again in 2004 as part of a big e-governance event. I remember most of the workshops were so full we had to duplicate them," he says.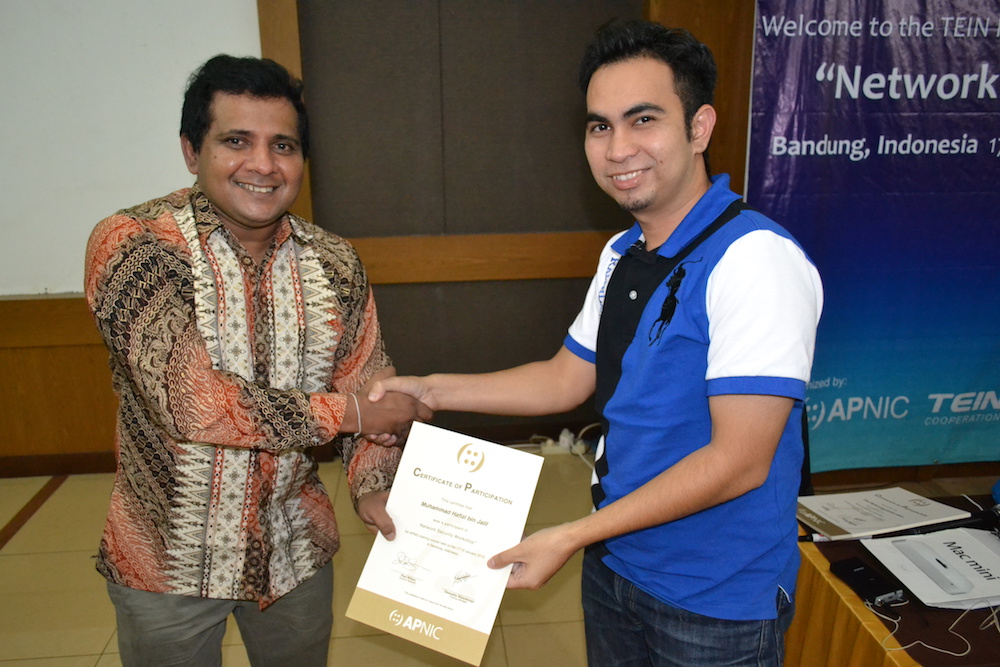 "I like seeing people learn something new and then implement it. It was great seeing the interest emerge in the community to host a root server in Sri Lanka after we'd conducted training on the DNS."
On the subject of security, Champika sees this as a very challenging and important area to develop capacity in.
"Because technology is always changing it allows troublemakers to find new vulnerabilities. If we don't keep up with them — they're usually in front of us — it can be challenging to maintain an open, stable, secure and healthy Internet."
With his current role at ICANN as the Security, Stability and Resiliency Engagement Manager for the Asia Pacific, he continues to engage with the Internet community in Sri Lanka, building capacity and providing support for various ongoing technical projects.
"Like all things, training is only part of the solution. You need to have buy-in from people. A lot of what we communicate is the importance of working together and sharing experiences so everyone in the group can learn from one another. I will always try to get people talking, interacting and building relationships and of course collaborating."
It's a fact that anyone who has attended one of Champika's training courses will attest to. And why Champika has been so successful at what he does for so long.
---
The views expressed by the authors of this blog are their own and do not necessarily reflect the views of APNIC. Please note a Code of Conduct applies to this blog.